Yatra.com was founded in 2006 by Dhruv Shringi, Sabina Chopra, and Manish Amin as an Indian online travel search engine as well as an online travel agency. It is a public entity that is based in Gurgaon Haryana and has been able to expand to become one of the top three Indian travel websites.
The company is capitalising on the fact that a substantial portion of the market still uses traditional booking methods. Most of Yatra's marketing strategies are therefore inclined towards tapping this market. With the better travel packages that Yatra offers to users in line with customer's expectations, it continues to attract more and more people every day.
About Yatra
Type: Online travel agency
Industry: Travel
Founded: August 2006
Founders: Dhruv Shringi, Manish Amin, and Sabina Chopra
Headquarters: Gurugram, Haryana, India
Area served: India
Key people: Dhruv Shringi (Chairman) and Rajesh Magow (CEO)
Number of employees: 3,000
Competitors
Cleartrip
Tripadvisor
MakeMyTrip
Marketing Mix of Yatra
In this article, we discuss the Marketing Mix of Yatra and its 4 P's which include the product, price, place, and promotions of Yatra. Let us begin.
Product Strategy in the Marketing Mix of Yatra
Yatra.com offers its users with an array of products, mainly from the Hotels, Trains, Flights, Holidays and bus sectors. You are offered the opportunity of making your online bookings as well as authentic information that will enable you to make informed decisions during your tours and travels. Yatra.com's products are available in a number of brands namely: TravelGuru, Yatra, Adventure Nation, TSI and Adventure Nation
In a nutshell, Yatra.com is a one-stop-shop for all your tours and travels needs. From hotel rooms booking, through air tickets, all the way to holiday packages as well as car rentals, Yatra.com offers you everything you need as a traveller. The company is able to offer users with reservations for at least 3,000 hotels throughout India as well as beyond. It offers real-time access to about 100,000 hotels in the world thus making it one of the largest hotels consolidators in India and beyond.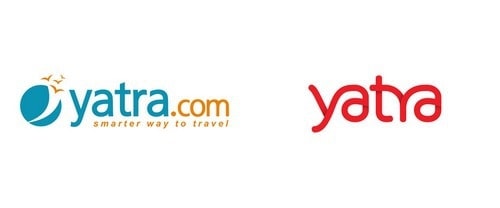 Pricing Strategy in the Marketing Mix of Yatra
Yatra mainly generates its revenues from adverts as well as from affiliation, where it offers many tools for website owners to use for affiliation. Such tools to affiliates include latest creative's and dynamic booking engine etc. affiliates are paid on a commission basis with Rs 270 to 400 being paid for domestic flight bookings, while Rs 1000 is paid as commission for each international flight or holidays booking. Rs500 is the commission for domestic hotels.
Place Strategy in the Marketing Mix of Yatra
Yatra.com is mainly an Indian travel online site but also serves other countries. It offers its users the ability to have easier and smoother tourist plans all over the world. The company is not only interested in the number of regions it is present in but ensures that it offers its users the best of deals. All travellers who are frequent internet users can make Yatra.com their booking office.
Promotion Strategy in the Marketing Mix of Yatra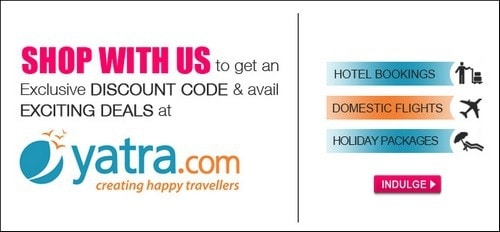 Partnerships are some of the most important promotion strategies in the mix. An example of such partnerships includes the holiday-cum shopping card product between Yatra and SBI Bank, the largest bank in India. Yatra also launches an e-gift card product in 2013, in collaboration with Qwikcliver.
Another marketing strategy involves the acquisition of already established organizations within the industry. So far, it has done about three acquisitions- MagicRooms.in (a global distribution system provider), Travel Services International (ticket consolidator), Travelguru.com, and BuzzInTown.com (an Indian events & entertainment portal).
Yatra also contracts celebrities to endorse the brand. Such endorsements include that of Salman Khan- a superstar Bollywood actor who in 2012 did not only become a brand ambassador but also a shareholder of the travel website. Boman Irani is also another Bollywood actor on record to have been a Yatra.com ambassador.
In sports, Yatra.com has been involved as an official travel partner of Rajasthan Royals-an IPL powerhouse.
A Facebook page promotion revolving around the "Happy Travellers" tagline is being managed by the company. This is in conjunction with Facebook ads both of which have contributed about INR 1.5 million in additional monthly revenue for the company.
Liked this post? Check out the complete series on Marketing Mix