Hyatt Hotel is a multinational corporation of American origins. It is a public company that is associated with hospitality and tourism industry by its dealings via resorts and hotels. Company has targeted business and leisure travellers as its potential customers. Hyatt hotel was founded in year 1957 and it believes in offering authentic services to each and every customer by catering to their needs in an efficient manner. Some of its rivals are as follows-
Starwood Hotels and Resorts
Trident Hotels
Taj Hotels
About Hyatt
Type: Multinational hospitality company
Industry: Hospitality
Founded: 1957
Founder: Jay Pritzker
Headquarters: Chicago, Illinois, United States
Area served: Worldwide
Key people: Jonathan M. Karl (Chairman) and Mark Hoplamazian (CEO)
Number of employees: 74,000
Product in the Marketing Mix Of Hyatt Hotel :
Hyatt Hotels is one of the leading hotel chains that offer luxurious services and authentic hospitality. Bars, restaurants, spacious rooms with advanced amenities and modern facilities, uninterrupted Wi-Fi connection, suitable transport choice and a wide range of food and beverage option are vital part of every Hyatt hotel. 
Hotel also offers option of event celebration like banquet, weddings, business meetings, get together etc. All its employees are well-trained to receive and serve its customers with high efficiency and warmth. It offers different types of lodging options like-
Full-service lodgings in Park Hyatt, Andaz, Grand Hyatt and Hyatt Centric
Select-service lodging in Hyatt Place
Extended-stay lodging in Hyatt House
Hyatt Ziva and Hyatt Zilara offers all-inclusive resorts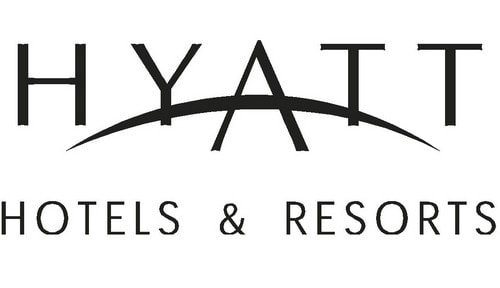 Place in the Marketing Mix Of Hyatt Hotel :
Hyatt Hotels have an international presence as they are spread over various countries in the world. It has its headquarters base at Chicago in United States. First Hyatt House was at Los Angeles International Airport and since then the corporation has established six hundred and seventy nine properties that are spread world-wide over fifty four countries. Prominent places having one of its hotels or resorts are Atlanta, Beijing, Boston, Chicago, Hong Kong, Manila, Mumbai, San Francisco, Seol and Tokyo.
Company is the owner and operator of all its hotels and operates on franchisee system. Hyatt has central reservation system that is located globally at strategic places like Germany, UAE, India, Japan, Australia and United States so that it can offer 24*7 services to prospective customers. Company has several tie-ups with travel agencies both traditional and online who recommend a stay at any of its resorts or hotels according to specific requirements.
Price in the Marketing Mix Of Hyatt Hotel :
Hyatt Hotels believe in comprehensive understanding of customer's wants and desires.  Company is focused on putting its best foot forward by offering excellent products and services in luxurious settings. They have a dedicated team where researchers offer their opinion on best options that are suitable to meet the requirements of both customers and company. Hyatt Hotels have adopted a premium pricing policy for its products as they cater to both high-profile business class and upper class section of society.
This policy have proved to be a success as customers who are part of Hyatt Hotels are interested more on service quotient than on prices. Hyatt realises that high volume will lead to greater revenues and hence it offers discounts on group bookings as well as on extended stays. Vouchers for meals, complimentary suites, and lucrative deals for regular customers are some of the ways in which it tries to cut down its premium prices for regular customers.
Promotions in the Marketing Mix Of Hyatt Hotel :

Hyatt has implemented a top-notch marketing strategy that is especially designed to build and maintain positive awareness and brand value by meeting every conceivable need of the customer. It offers several schemes for the benefit of its customers. Hyatt rewards the loyalty of regular clients via signature membership card called Hyatt Gold Passport.
It is a reward program offering discounts and promotions to members. Voucher cards are offered to customers if their stay extends to more than two consecutive nights. Hotel chain has several eloquent taglines like- We care for people so they can be their best and you're more than welcome. In year 2016, Hyatt was ranked at 47th position in terms of best US Company by Fortune magazine. Guests at Hyatt are their best advertising mediums as top services prompt the guests in hotel promotion through mouth publicity.
Liked this post? Check out the complete series on Marketing Mix