Duracell Inc was earlier a subsidiary of its parent company Procter & Gamble but in the year 2014 came under the ownership of Berkshire Hathaway. It is of American origin and was established in the year 1924 by the efforts of Philip Rogers Mallory and Samuel Ruben.
The company belongs to the FMCG sector and deals in the electronic sector through manufacturing of smart power systems and batteries. Duracell has targeted males and professional workers as their target group because they generally have a higher usage of batteries because of their dependence on electronic items. It faces competition from the following rival companies-
About Duracell
Type: Battery manufacturer
Industry: Consumer goods
Founded: 1920
Founder: Samuel Ruben and Philip Mallory
Headquarters: Bethel, Connecticut, United States
Area served: Worldwide
Key people: Jeff Boyd (Chairman) and Matt Whitlock (CEO)
Number of employees: 22,000
Product in the Marketing Mix of Duracell :
Duracell started its product portfolio with manufacturing of mercury batteries that were used in military equipment. Presently it is the manufacturer of alkaline batteries in several common sizes including 9V, D, C, AA and AAA. Batteries like AAAA size are used in penlights and pagers and J size in photographic strobe-flash-units and hospital devices and these are produced by Duracell along with variants of button batteries for hearing aids, watches and calculators. The company entered into an agreement in the year 2008 with Dane-Elec, a manufacturer of flash memory for producing USB flash drives, hard drives, and memory cards with brand mark and trademark colouring of Duracell. Speciality batteries are also manufactured by the company and include NiMH rechargeable batteries.
Its product line includes lithium chemistry batteries and in the year 2013 it launched a new line titled Duracell Quantum. Two main brands of the battery are Ultra and CopperTop. Current brand innovations include new designs in both lithium and alkaline type of battery with prismatic shape instead of cylindrical. It has also launched Power-Pix batteries that include NiOx technology and are designed for longer shelf life.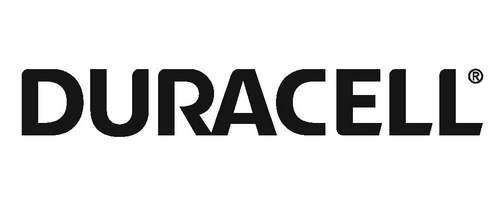 Place in the Marketing Mix of Duracell :
In the year 1964, Duracell was used for the first time as a brand name because of Durable Cell. Advanced technology and excellent services have been the mantra of this reputed brand and have helped it in spreading its network to nearly twenty countries. Some of the largest markets for its quality products are located in countries like Russia, China and India. It also has regional brands like Sunpower in South Korea, Daimon in Germany and Superpila in Italy.
Duracell launched its products for the first time in India in the year 1995 and in China in year 1994. It has a diversified distribution network that includes exclusive, selective and inclusive distribution policies. Products are easily available at camera shops, electronic shops, grocery stores, shopping malls, discount stores, convenience stores, supermarkets and even on online shopping outlets.
Price in the Marketing Mix of Duracell :
Duracell is a high-quality product that lasts for a much longer period than any of its rival products. Currently, the market for disposable batteries is very competitive with rival companies offering its products at much lesser prices. The company has adopted a reasonable pricing policy for its products. It has kept a marginal high-price for its products.  
Consumers have realised the advantage of having a quality product that lasts much longer and is ultimately cheaper to buy. This is the reason why Duracell has been able to maintain its pricing policy successfully in the market. Periodically it offers several incentives like two batteries free on bulk buying or discounts to retain its customer base.
Promotions in the Marketing Mix of Duracell :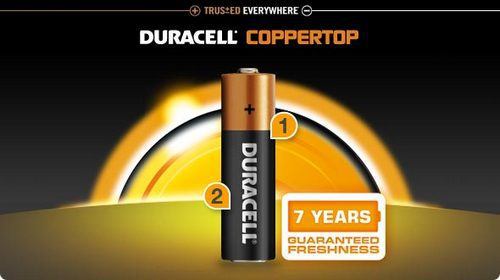 Duracell is a world-recognised brand and it has a marketing team to promote its products in every nook and corner. Advertising is the best method to create brand awareness and the hence company has been an active participant in several commercials that highlighted its vital feature like durability.  In the United States, it released an ad campaign narrated by Jeff Bridges and this ad highlighted its durability and showed people using Duracell battery for long-lasting effects.
It has an apt and defining tagline Lasts longer, much longer. Ads are aired on electronic media like radio and television and are also published in newspapers, magazines and displayed on billboards to gain maximum visibility and advantage. Excellent recognition has helped Duracell in becoming a leader in the consumer market.
Liked this post? Check out the complete series on Marketing Mix