Diet Coke is also referred to as Coca-Cola Light in few places and is a subsidiary of its parent company Coca-Cola. It is actually a soft drink without any sugar content and is associated with food and beverage industry. Diet Coke is distributed and manufactured by Coca-Cola and was introduced in the consumer market of United States in the year 1982. Currently, it is the third-largest soft drink sold in global markets. Some of its rivals are as follows-
About Diet Coke
Type: Diet soft drink
Industry: Beverages
Founded: 1982
Founder: Coca-Cola Company
Headquarters: Atlanta, Georgia, United States
Area served: Worldwide
Key people: James Quincey, CEO, and Jennifer Mann, President, Diet Coke
Number of employees: Over 274,000
Product in the Marketing Mix of Diet Coke :
Diet Coke was a huge success story for Coca-Cola as it created record sales and overtook its existing brand Diet Cola. It was sweetened with artificial sweetener aspartame and had a separate formula for manufacturing which was different from Coca-Cola recipe. Calorie content of Diet Coke in 330 ml can is 1.3 kilocalories only.
Diet Coke with Splenda- Launched in the year 2005 and has 2.83 mg of caffeine content and Splenda Sweetener

Diet Coke with Citrus Zest- Released in the year 2007 and is available in the United Kingdom, Bosnia

Diet Coke Caffeine Free- Released in the year 1983 without sugar or caffeine contents

Diet Coke Lime- Released in the year 2004 and is available in Canada, Ireland, United States and the United Kingdom

Diet Coke Cherry- Launched in the year 1986 and is available in the United Kingdom and the United States with taste and flavour of cherries

Diet Coke- It is a sparkling beverage with great flavour but without any quantity of sugar or calorie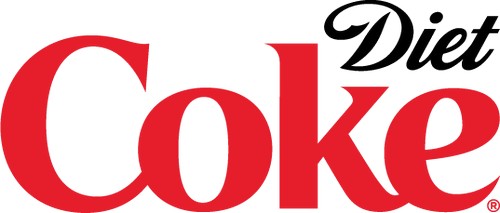 Place in the Marketing Mix of Diet Coke :
Diet Coke is a product of Coca-Cola Company but has created a niche market for its own. Its launch was at first restricted to six markets in the United States and these were Baltimore, Denver, Minneapolis, San Diego, Jacksonville and New York. Rest they say is history and its network has spread to nearly one hundred and fifty countries. Presently it is one of the most successful brands of its parent company and its products are available in countries like United States, India, United Kingdom, Australia, Canada, Brazil, Austria, Israel, Japan, Germany, New Zealand, Bosnia and Spain.
Diet Coke has a proper distribution network to market its products effectively and competently. It uses intensive distribution policy so that its products are easily available at grocery stores, petrol pumps, corner shops, discount stores, departmental stores and supermarkets. A can of Diet Coke is simply within reach and can be purchased conveniently.
Price in the Marketing Mix of Diet Coke :
Perfect Pricing policy is the key to success for any brand and is the medium for generating revenues that help a company to survive and flourish in the consumer market. Diet Coke has used several pricing strategies for its brand. It has used skimming pricing policy at the beginning to launch its products and later switched it to competitive pricing policy when similar products became available in the market from its rival companies. In the beginning, it also went for penetration policy to create new markets in every country. During special occasions, the brand uses discount pricing policy for creating extra sales volumes. This helps in maintaining their loyal customer base and creating further revenues.
Promotion in the Marketing Mix of Diet Coke :
Diet Coke brand had targeted health conscious and people suffering from diabetes as its customers. Age and Sex are no bars as it is loved by everyone from an old man to a younger woman or a child. The absence of sugar content has been a boon and has helped the brand to attain desired success. It has followed an aggressive promotional policy that has helped in creating further markets and increased visibility and awareness.
The brand has projected its product as a healthy choice and all its commercials reflect its attitude. Taylor Swift was cast in a commercial and it became an instant hit with audiences. Advertisements are aired on television, radio, published in magazines, newspapers and displayed on billboards to gain maximum coverage. As part of promotional activities movie and concert tickets are provided and discounts offered.
Liked this post? Check out the complete series on Marketing Mix