Apollo tyre's is a public company, which was founded in the year 1972 and is in the business of manufacturing tyre's.  The company is headquartered in Gurgaon, Haryana. The manufacturing plants are located in Trichur, Vadodra and Pune. Mr. Onkar Kanwar is the Chairman of the company whose revenues are in line of Rs. 127.5 billion.
Apollo Tyre's is the 17th largest tyre manufacturing company in the world. They have won many awards for being consistent in maintaining quality of their products. Apollo acquired Dunlop tyre's in Africa in the year 2006. With a network of around 4500 dealerships in India and about 63% of its revenues come from India and the rest major revenues are from Europe and Africa.
About Apollo Tyres
Type: Public Limited Company
Industry: Automotive, Tire Manufacturing
Founded: 1972
Founder: Onkar S. Kanwar
Headquarters: Gurgaon, Haryana, India
Area served: Worldwide
Key people: Onkar S. Kanwar (Chairman) and Neeraj Kanwar (CEO)
Number of employees: 26000
Product In Marketing Mix Of Apollo Tyre's
Apollo tyre's manufacture tyre's, tubes and flaps and are a premier name in the Indian markets and it also exports to Middle East countries, Europe and Africa. Apollo tyre's introduced the maiden farm radials and also India's first range of high-speed tubeless car tyre's. The types of tyre's come according to the category of the vehicles and major category of Apollo tyre's products are as follows:
Passenger car tyre's include: Radial, Crossply and SUV
Light Truck: Radial and Crossply
Truck and Buses: Radial, Crossply and Kaizen
Tractors: Dura Tread and Dura Tyre
Place In Marketing Mix Of Apollo Tyre's
Offering the right product to the right customer is what has been the focus of Apollo tyre's.  Special efforts are made to understand customer needs. It is perceived as the tyre of the masses and its average price accompanied by good performance confirms that belief. It is a complete value for money deal due to high-level technology, which is used in manufacturing of these tyre's. Radial and tubeless tyre's are the main focus now for Apollo tyre's.
4500 distributors in India including 1200 exclusive Apollo tyre distributors
19 state offices across India
160 sales and service offices
3700 outlets in Europe
Can deliver anywhere within 24 hours.
Price In Marketing Mix Of Apollo Tyre's
Apollo Tyre's have been facing good competition from brands like JK tyre, MRF, Bridgestone, Ceat, Continental and Goodyear. Like if we compares the prices of sedan car tyre's tube less category Apollo costs Rs 4300-4500 and JK tyre costs Rs 4000-4200 whereas Bridgestone costs Rs 5800-6000 per tyre. Truck tyre's prices if we compare Goodyear is in the range of Rs. 12500-13000 and Apollo HCV tyres are in range of Rs 17000-17500 approximately and Ceat tyres are in range of Rs 18000-18500. Thus Apollo tyre's is clearly using Penetrative pricing to capture the market.
Therefore, there is very stiff competition in terms of price and there are some brands that have prices close to Apollo so it has to be the quality and service of Apollo, which makes it stand apart from other brands. Although MRF is the market leader overall, there are certain product segments where Apollo has an edge over it. However, when compared to its competitors Apollo tyre's has good business to business market share, as it has more tie-ups with the automobile companies
Promotions In The Marketing Mix Of Apollo Tyre's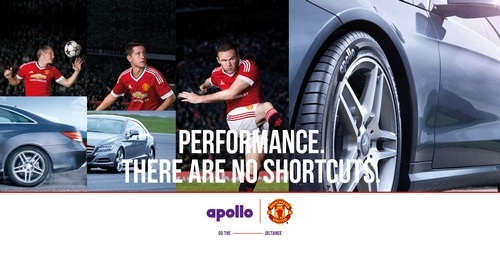 An array of innovative marketing initiatives had led Apollo Tyre's to become a big name in the home market for tyre's. Strategies like segmenting customers as per their load and mileage requirements, running tyre loyalty programs, establishing customer contact programs to encourage better driving habits. Although with respect to competitor MRF tyre's and Ceat, Apollo has lesser brand value; its brand image is rising on a positive note like the brand Apollo promotes Indian tennis players to be able to perform well at global levels.
The marketing initiatives are visible and have a strategy of benefit positioning as the company emphasizes on functional benefits by stressing upon long life, durability and high level of after sales service offered by them.  
Liked this post? Check out the complete series on Marketing Mix