Hindustan Unilever Marketing Mix has helped an internationally renowned company like Hindustan Unilever Limited in laying down the groundwork for the company's success and growth and reaching the maximum number of target customers in the consumer goods industry.
Effective marketing strategies in the HUL marketing mix like the product mix, distribution strategy, pricing policy and sales promotion strategy have resulted in gaining a wide outreach in both urban and rural areas of the target market and becoming the market leader.
An Introduction to Hindustan Unilever Limited
#Hindustan Unilever Limited
Origin Country: India
Parent Company: Unilever Plc (61.90%)
Founded: 1933
Headquarters: Mumbai, India
Employees: 21,000
Annual Revenue in 2023: 6.6 billion USD
Net Income in 2023: 1.1 billion USD
Market Value in 2023: 76.085 billion USD
Market Cap in 2023: 77.73 billion USD
Company Website: www.hul.co.in
Hindustan Unilever Limited is an Indian-origin consumer goods company that acts as a subsidiary of its British parent company Unilever Plc. It was established as Hindustan Vanaspati Manufacturing Co. and was renamed for the last time in 2007 as Hindustan Unilever Limited. In 2018 HUL merged with GlaxoSmithKline or GSK Consumer Healthcare business of India and this merger was completed by April 2020.
Hindustan Unilever is the largest fast-moving consumer goods company in the Indian market. It is the sole brand that can boast of being a market leader in the industry as nine out of ten households use one or more of the company's products in India.
HUL (Hindustan Unilever) Marketing Strategy and Marketing Mix (4Ps)
HUL merged its consumer goods business with GSK Consumer Healthcare to become one of the driving forces in the consumer goods segment of the Indian market.
The marketing strategy and marketing mix of Hindustan Unilever has made it possible for the consumer goods company to become the top "Most Innovative Company" in India and 8th in the global industry.
Aon Hewitt has rated Hindustan Unilever as the "Best Company to Work For" and "Employer of Choice" across most industries. It is ranked 106th on the Fortune Global 500 List
Product Strategy of Hindustan Unilever Limited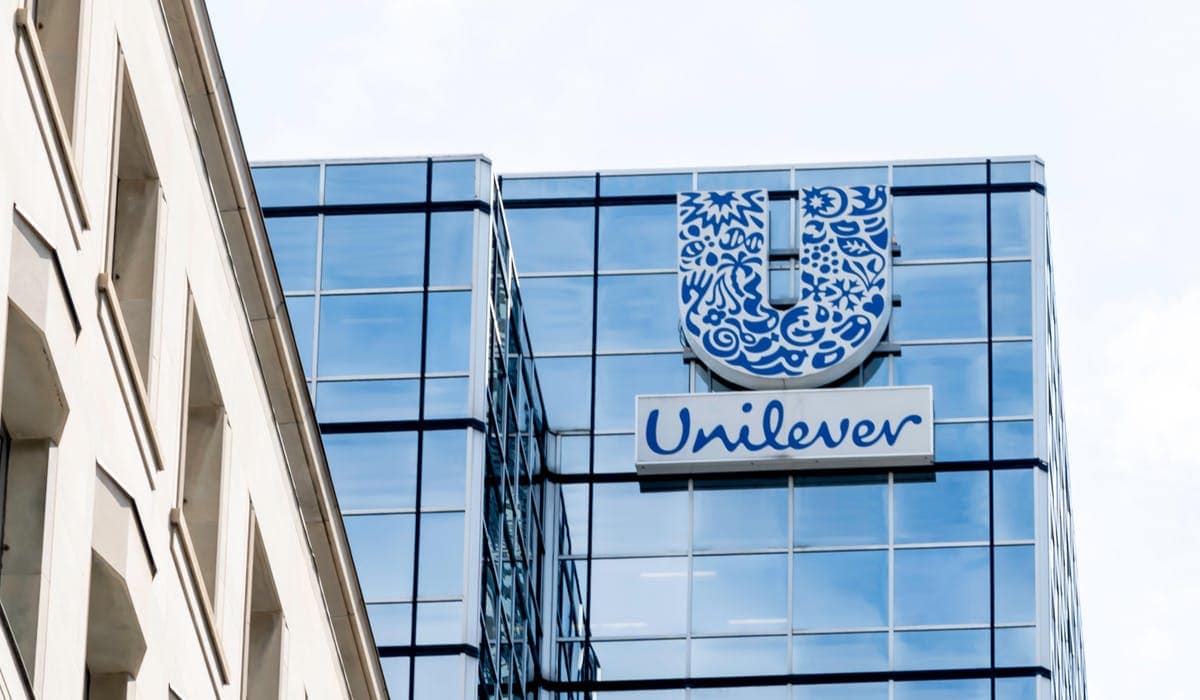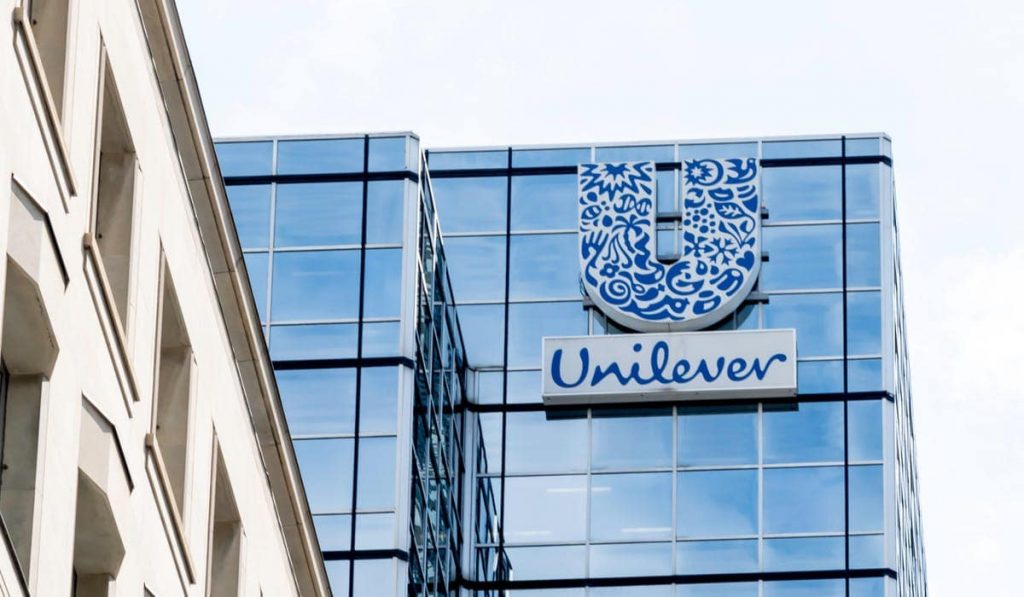 The product strategy in the Hindustan Unilever Company marketing mix focuses on premium quality and product innovation. The company has managed wide outreach and greater market share because of 50+ brands in its portfolio that span 20 consumer goods categories.
The product strategy, product innovation and product mix of Hindustan Unilever have helped in catering to the needs of consumers in urban and rural India and create a strong presence in personal care, home care, food and beverages, water purifiers and dishwashing segment.
Some of the most trusted companies in the portfolio of Hindustan Unilever are Kissan brand, Red Label, Annapurna, Surf Excel, Kwality Wall's, Wheel, Lux, Close-up, Lipton, Rin and Knorr brand.
Unilever's Products: Product Mix
The HUL marketing mix and business strategy puts a lot of emphasis on product mix and premium quality Unilever's products that includes the following categories
Food and Beverages
Brands related to the tea and coffee category and the ice cream sector in Unilever's marketing mix are highly popular in the industry and enjoy immense brand loyalty. The prominent companies that have managed to maintain a strong presence in the frozen dessert and ice creams category are Kwality Wall's, Magnum and Cornetto.
The food and beverage category in the marketing mix of Hindustan Unilever also includes packaged foods like staples, culinary products and fruit-based products.
MAGNUM ICE CREAMS – DOUBLE RASPBERRY
CORNETTO CHOCOLATE
The top company in the coffee category of Unilever's marketing mix is Bru and the tea category are Red Label, Lipton and Taaza etc. Bru remains the No 1 coffee brand in India because of its distinct product offerings. In the health drink category, Horlicks enjoys a huge amount of popularity and a solid brand presence because of consumers in the urban and rural markets.
BRU GOLD COFFEE
LIPTON ICED TEA
HORLICKS CHOCOLATE
Hindustan Unilever sells instant food-making products like soup and noodles under the Knorr brand and jam, squash, ketchup and sauce under the Kissan brand.
KISSAN PEANUT BUTTER CREAMY JAM
KNORR INSTANT SOUP
Home Care
Unilever's products in the home care category of Unilever's marketing mix include detergent bars, detergent soaps and detergent powders from Surf Excel, Wheel, Sunlight etc. and companies like Comfort, Cif and Vim in the cleaning category and dishwashing segment.
SURF EXCEL DETERGENT BAR
VIM HAND DISHWASH LIQUID
ACTIVE WHEEL DETERGENT
Personal Care
The most popular products from the personal care brand in Unilever's marketing mix are Closeup toothpaste, dove soap, Lakme and Aviance in skin care and Axe grooming products. These brands in Unilever's marketing mix, have become trendsetters in their category.
The personal care product mix includes shampoo, conditioner and other hair care products from top companies like Sunsilk, Tresseme and Clinic Plus. In the skin-care category, Lux and Dove soap and Axe grooming products are highly popular.
AXE SIGNATURE DARK TEMPTATION
DOVE SOAP SHEA BUTTER
Fair & Lovely and Lakme have gained a huge amount of popularity for skin care and beauty products. Close-up and Pepsodent lead the toothpaste category in Unilever's marketing mix with some of the finest product mix in the industry.
LAKME MASCARA
CLOSEUP MOUTHWASH NATURE BOOST
FAIR & LOVELY BB FACE CREAM
Water Purifiers
In the water purifier category, Pureit is the sole brand from Unilever's product mix with quite a maximum number of products concerning water purification systems.
PUREIT CLASSIC UV ELECTRICAL WATER PURIFIER
Place in the Marketing Strategy of Hindustan Unilever Limited (HUL)
Hindustan Unilever Company is a part of Unilever Group that has a strong presence in 190 countries worldwide. The D2C or Direct-to-consumer business model and effective business strategies have helped HUL to gain a credible competitive advantage in the target market.
The Hindustan Unilever Research Centre was set up in Mumbai in 1996 and Unilever Research India in 1997 in Bengaluru. Both research facilities were merged to form a single site in 2006 in Bengaluru. This facility has helped in developing innovative products.
The campus of the corporate headquarters of Hindustan Unilever is spread over 12.5 acres in Andheri, Mumbai with facilities like a daycare centre, sports & recreation centre, gym, food court and convenience stores.
Distribution Strategy of Hindustan Unilever Limited (HUL)
The distribution strategy and distribution channels in the marketing mix of Hindustan Unilever have been exemplary as it has helped Unilever's products to reach the end consumers quickly without any hassles.
Hindustan Unilever Limited Network is responsible for regulating the direct selling network which has 6.3 million retail outlets, 30 factories and 2500 stockists that besides urban also serve the rural market diligently.
The important distribution channels in Unilever's marketing strategy are convenience stores, retail outlets, online stores, hypermarkets, wholesalers, local grocery stores, supermarkets and corner shops etc.
The marketing mix of Hindustan Unilever has put a special onus on the company's rural distribution network and its marketing strategy in rural areas. The company has been successful in leveraging its distribution network and supply chain seamlessly in the rural market with help of Project Shakti.
This project was a blessing in disguise during the pandemic in 2020 as it helped to reach customers through retail outlets in rural parts of India very easily.
Unilever's Prices and Pricing Strategies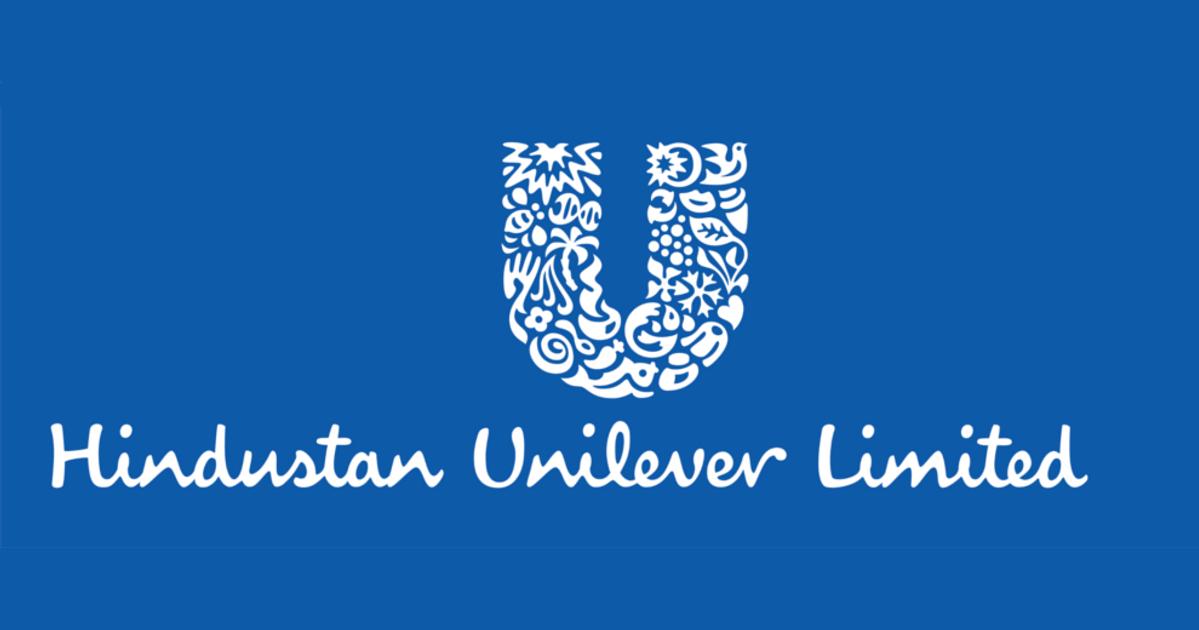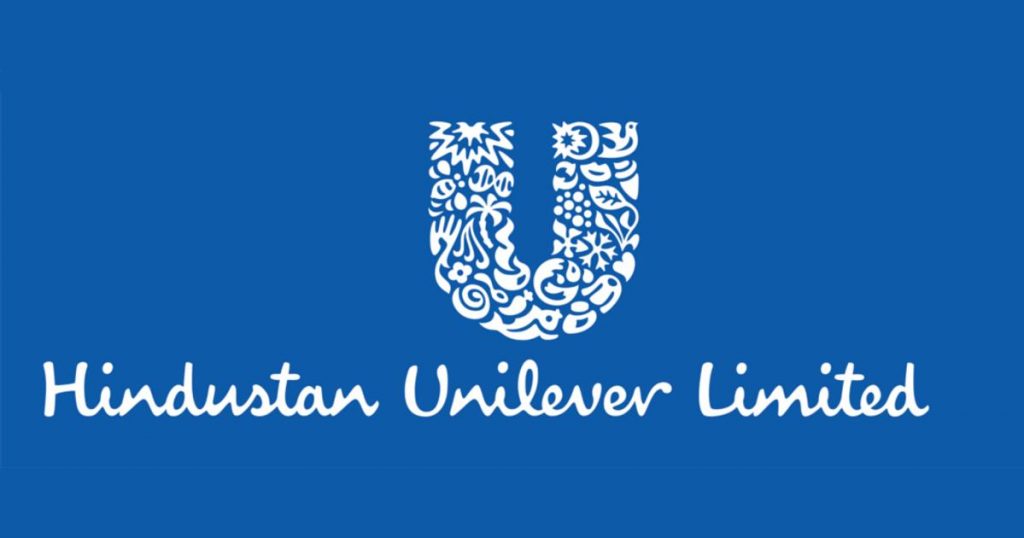 Unilever's prices and pricing strategies for different products vary to a great extent. Some of the strategies adopted by the organization are
Competitive Pricing Policy
HUL faces stiff competition in the FMCG industry from rival brands and has adopted a competitive pricing policy in the marketing mix for several products. It also offers products at a discounted price in retail outlets to lure in customers and increase the sales volume as part of its sales promotion policy and also to keep the competitors in check.
Penetration Pricing Policy
Under the penetration pricing policy, HUL offers products with different packages and size options with varying prices to reach rural and urban markets successfully.
Premium Pricing Strategy
The Premium pricing strategy can be successful only if an organization has premium brands and products in its portfolio. The marketing mix of Hindustan Unilever has adopted a premium pricing strategy for some of its brands like Axe and Aviance.
Bundling Pricing Policy
The marketing mix of Hindustan Unilever has adopted a bundling pricing policy for some of the new products in the market. It packs a small sample with the main product in either the same product category or a similar brand so that the customers can check out the product and become familiar with it without paying any additional prices. This marketing strategy has proved quite useful in promoting new products amongst customers.
New Price Strategy of Hindustan Unilever Limited (HUL)
In October 2022, the managing director of HUL said that the company will be following a mixed approach in the pricing policy of Unilever's marketing mix. The consumer goods company wants to observe how commodity prices of a product behave in the different categories and then adopt a pricing strategy that will drive further sales in the future.
This shows that HUL wants to levy the right price for a specific product. With help of this price strategy in the marketing mix the products with rising input costs will see a higher price and conversely with lower input costs will see a reduced price.
The mixed approach for the right price in the pricing strategy is a step forward unlike the approach of the discounted price or hike taken previously by the company. Who knows it might become a trend in the coming days with other FMCG companies also adopting a similar pricing strategy for their products.
HUL has dropped the price of Palm Oil which saw a meaningful correction from its peak price and the prices of skin cleansing products like soap. It increased the prices of cereals, barley, milk powder and soda ash under its mixed approach.
Promotion in the Marketing Strategy of Hindustan Unilever Limited
The promotion strategy in the marketing mix of Hindustan Unilever focuses on extensive brand promotions through effective marketing of the company's products.
Unilever's promotional channels include
Traditional Media
Unilever's marketing mix and promotional marketing strategy put the onus on using traditional media for advertising its products. These include making popular commercials and displaying them through TV, radio, newspaper ads, magazines, hoardings and leaflets so that they can reach every nook and corner of the country.
Social Media Platforms
HUL realizes that social media platforms are the best promotion channels in the urban market and has created an inclusive online presence as part of Unilever's promotion marketing strategy.
Promotional Events
The consumer goods company has implemented an innovative marketing strategy for brand promotions. It keeps on organizing promotional events where essential products like toilet cleaners, soaps and sanitisers are distributed free of cost to people of low-income groups.
HUL has tied up with celebrities like Kajol Devgn, Varun Dhawan and Shahrukh Khan to create brand awareness in the consumer market.
Sustainable Development
Hindustan Unilever's marketing mix is framed to encourage the practice of sustainable living and create a positive social impact in every nook and corner of India be it urban or rural India through the Sustainable Living Plan which was launched by HUL in 2010 in New Delhi, New York, Rotterdam and London simultaneously.
Memorable Marketing Campaigns in HUL Marketing Mix
A Playing Billion Campaign
"A Playing Billion Campaign" was launched by the popular film actress Kajol Devgn to address the issues of repeated illness. The ad campaign creates awareness about simple hygiene habits and has been a success with the masses.
#BreakTheChain#VirusKiKadiTodo
"#BreakTheChain#VirusKiKadiTodo" was launched by Hindustan Unilever in partnership with UNICEF to inform the general public about the facts of the Covid-19 pandemic. Unilever's promotion and marketing strategy were at their best as the ad campaign became a huge hit. As part of its
Mere Glow Ko Na Roko
The marketing strategy behind the campaign "Mere Glow Ko Na Roko" was quite simple. It wanted to celebrate women's freedom to choose what it considers best for them. The campaign was publicized through TV, social media platforms and newspaper ads.
Conclusion
Hindustan Unilever Marketing Mix and marketing strategies have been the driving force behind the sustainable development of the brand and its immense growth and success in the consumer goods industry.
Unilever's innovative products, exemplary pricing strategy, vast distribution network, promotion planning and business strategies have seen the company achieve desired objectives and business goals in every nook and corner of the world.
Liked this post? Check out the complete series on Marketing Mix