Bajaj Auto Limited is a public limited company of Indian origin. It is associated with automotive industry and deals in products like two wheelers, four wheelers and three wheelers. This global manufacturing company was founded in year 1945, 29th November by its esteemed founder Jamnalal Bajaj. Bajaj Auto Limited is a subsidiary of its parent company Bajaj Group.  According to The Forbes Global 2000, Bajaj Auto Limited is ranked at 1,416 positions for the year 2012. It faces stiff competition from rival brands like
Ducati Superbike
Harley Davidson
Hero Moto Cop
Yamaha
TVS Motor
Royal Enfield
Suzuki Motors
About Bajaj Auto Limited
Type: Motorcycle and scooter manufacturing company
Industry: Automotive
Founded: 1945
Founder: Jamnalal Bajaj
Headquarters: Pune, Maharashtra, India
Area served: Worldwide
Key people:Rahul Bajaj (Chairman) and Rajiv Bajaj (CEO)
Number of employees: 45,000
Product in the Marketing mix of Bajaj Auto Limited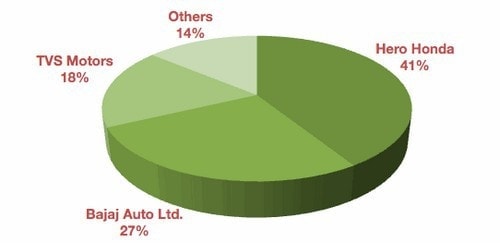 Bajaj Auto Limited is an international company that sells and manufactures several products. It is ranked at sixth position for motorcycles and at third position for three-wheeler as largest manufacturer in world. Bajaj Auto Limited is famous for offering sleek and stylish bikes that is highly popular in consumer markets. The company has launched DTSI, a patented technology that has given its engines a new dimension. Its two-wheelers are known for low ownership costs as well as easy availability of its spare parts. Its Product portfolio includes
Motorcycles-
Pulsar RS200
Pulsar NS200
Pulsar AS150
Pulsar 220F
Pulsar 180
Pulsar 150
Pulsar 135LS
Platina Comfortec
Discover 125
Dominar 400
CT 100B
CT 100
Avenger 150 Street
Avenger 220 Street
Avenger 220 Cruise
Avenger 220 Cruise Desert Gold Edition
Low-cost cars or four wheelers
Three-Wheelers
RE Maxima
RE Optima
RE Compact 4S
RE Compact
Place in the Marketing mix of Bajaj Auto Limited
Bajaj Auto Limited has spread its presence from India to more than seventy countries of the world including places in Latin America, Africa and Asia. It operates from it's headquartered base at Pune in India. In India, the company is based in Mumbai and Pune. Africa is the main importer of Bajaj products and accounts for more than 47% of its sales figures. Bajaj Auto Limited has product presence in places like Argentina, Cambodia, Dubai, Egypt, Ghana, Liberia, Mexico, Nigeria, Peru, Singapore, Tanzania, Sri Lanka and Sudan.
Bajaj Auto Limited has manufacturing plants at Pantnagar in Uttarakhand and Waluj and Chakan in Maharashtra and an extensive R&D facility at Akurdi in Pune that keeps an avid eye on all its products. In India, it has a strong distribution channel that is spread across most parts of the country quite easily. It operates on the age-old theme of dealership program and has tie-ups with several dealers.
Bajaj Auto Limited has set up a widespread network of dealers and service centres at every nook and corner of India.  Its distribution channel includes C & F agents and depots at strategic points to handle product distribution and transfer. Spare parts are a necessity for any consumer and hence the company has set up an efficient penetration policy for spare part dealers in both urban and rural areas that can easily meet the consumer demands. Bajaj Auto Limited sells its products via both showrooms and e-platforms.
Price in the Marketing mix of Bajaj Auto Limited
At the end of the financial year 2016, Bajaj Auto Limited posted its revenues at Rs 226.8759 billion and its net income at Rs 35.6254 billion. Its market capitalization in the year 2015, May was Rs 640 billion making it 23rd the largest company that was publicly traded in India by market value.
Nearly 35% of its total sales come from its exports. Bajaj Auto Limited has targeted middle-class section of the society who yearns for a stylish bike with a good mileage and affordable rates. Its target group generally comprises of youth between ages twenty five to thirty-five.
Bajaj Auto Limited offers several types of products to its customers and to meet their demands successfully it has adopted several pricing strategies. For its premium products, it has maintained a mid-premium pricing strategy that helps in keeping prices at affordable rates compared to premium products of other brands. In order to capture the mass market, Bajaj Auto Limited has adopted a penetration pricing policy.
This allows the brand to keep its product prices reasonable so that every level of society can easily make a purchase. The competitive nature of consumer market is also handled brilliantly by competitive pricing strategy as product prices are kept lower from the prices adopted by rival brands. When consumer compares both qualitative products and asking prices of several brands they generally go for the Bajaj as it is a popular and established brand.
Promotions in the Marketing mix of Bajaj Auto Limited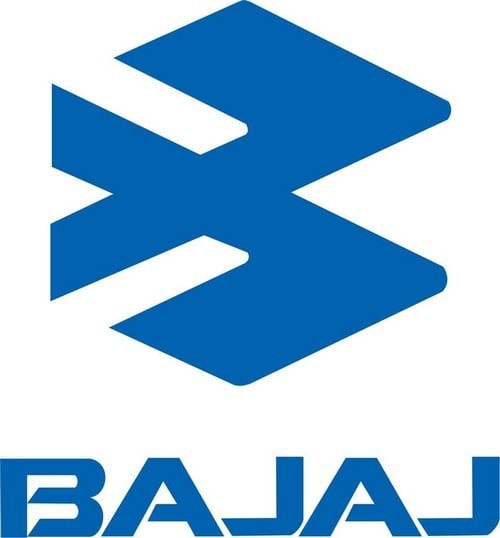 Bajaj Auto Limited is one of the most recognised brands in India as well as international market. The company has adopted both above-the-line and below-the-line marketing strategy to advertise its products full-fledged in the consumer market.
It believes in capturing the mass market and hence has launched several ad campaigns to increase its brand visibility. These are displayed via digital, print and visual medium through newspapers, magazines, hoardings, billboards, television channels, radio and even on sides and backs of moving vehicles.
The company recognises the power of social media and has launched its consumer awareness program via several portals including its own website, Twitter and Facebook accounts. Celebrity endorsements are very common in the consumer market as they have an immense capacity to influence it easily. The famous person who has been associated with Bajaj Auto Limited is Bollywood actor Aamir Khan who has bought a customized motorcycle Bajaj V.
Bajaj Auto Limited has been recipient of several awards and recognition like Bike of the year 2010 for Bajaj Pulsar 135 LS, BBC World Wheels Viewers Choice Two Wheeler of the Year 2003 for Bajaj Pulsar 180 DTS-I, Bike Maker of the Year 2004 for Bajaj Auto, The Most Customer Responsive Company in Automobiles sector for the years 2008, 2006 and 2004 and Bike of the Year 2008 for Pulsar 220 DTS-Fi. Its company taglines have changed over the years but have become synonymous with its brand and some of the most popular ones are Defiantly Male, Inspiring Confidence, Distinctly Ahead and Hamara Bajaj.
Liked this post? Check out the complete series on Marketing Mix