IFFCO Tokio General Insurance Company Limited is a private company associated with the insurance industry. It is Of Indian origins and was founded in the year 2002. IFFCO Tokio is a joint venture between Tokio Marine and Nichido Fire Group and Indian Farmers Fertiliser Cooperative. According to latest figures, IFFCO-Tokio occupies the third position as a largest general insurance Indian company.  Some of its competitors are as follows-
About IFFCO Tokio General Insurance Company Limited
Type: General insurance company
Industry: Insurance
Founded: 2009
Founder: IFFCO and Tokio Marine Holdings
Headquarters: New Delhi, India
Area served: India
Key people: Uday Kotak (Chairman) and Ranvir Singh (CEO)
Number of employees: 1,200
Product in the Marketing mix of IFFCO Tokio General Insurance Company Limited :
IFFCO Tokio is a cooperative undertaking with diversified insurance types made for the rural sector, urban population, groups and individuals. Some of the items from its product portfolio are as follows-
Commercial Insurance is based on specified needs and requirements of the customer because of unforeseen events that might lead to huge losses. It is better to insure such items via the following policies-
Workmen's Compensation Insurance Policy
Money Insurance Policy
Fidelity Guarantee Insurance Policy
Burglary Insurance Policy
Bankers Blanket Insurance Policy
Electronic Equipment Insurance Policy
Marine Cargo Insurance Policy
Public Liability Non-Industrial Insurance Policy
Public Liability Industrial Insurance Policy
Product Liability Insurance Policy
Machinery Loss of Profit Insurance Policy
Machinery Breakdown Insurance Policy
Industrial All Risks Insurance Policy
Boiler and Pressure Plant Insurance Policy
Contractors Plant and Machinery Insurance Policy
Contractors All Risk Insurance Policy
Consequential Loss Insurance Policy
Standard Fire and Special Perils Insurance Policy
Specialty Insurance policy is applicable while dealing with special skills and machinery related to companies and includes-
Fine Art Insurance Policy especially made for Gallery Owners and Art Dealers
Fine Art Insurance Policy especially made for Private Collectors
Errors and Omissions Insurance Policy
Aviation Insurance Policy
Sagar Bandhu Bima Yojna Policy
Barish Bima Yojna Policy
Jeweller's Block Insurance Policy
Marine Hull and Machinery Insurance Policy
Multi-Modal Transport Insurance Policy
Credit Insurance Policy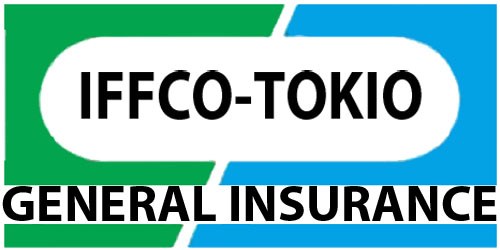 Place in the Marketing mix of IFFCO Tokio General Insurance Company Limited :
IFFCO Tokio is one of the in-demand insurance companies in India and has its headquarters base at Gurgaon. A company has spread its reach to most cities and towns in India and is able to provide best services through its efficient workforce. It is the only Indian insurance corporation to have a fully-owned network for distribution called IFFCO-TOKIO Insurance Service Limited or ITIS so that it can provide efficient services to its retail customers. Its wide-spread distribution channel involves the services of sixty-five strategically placed business units, two hundred and fifty-five Bima Kendra and lateral spread-centres that number one hundred and twenty-two.
Price in the Marketing mix of IFFCO Tokio General Insurance Company Limited :
IFFCO Tokio started its operations with nearly 231 crore rupees and by the year 2009-10, it had become of the leading private insurance companies with 1639.5 crore rupees. Pricing policy of a company to a great extent depends on perceived value-deliverability by a customer and IFFCO Tokio has adopted a value-based pricing strategy. For every policy, the policyholder has to pay a premium that can be monthly, quarterly, half-yearly or annually. Some policies are rigid and have only one or two-time terms whereas in some cases the policyholder has the option of choosing according to personal suitability. It is the management of IFFCO Tokio who decides the premium and term times and implements them by maintaining a balance between both insurer and insurance company.
Promotions in the Marketing mix of IFFCO Tokio General Insurance Company Limited :

IFFCO Tokio is a reputed brand and the company has adopted several marketing strategies to promote its products far and wide amongst its customers. Its ads are shown via television, radio, newspapers, billboards and social media platforms. Actor Paresh Rawal has been roped in as its brand ambassador and his ad campaigns have created a positive visibility. The company has been the recipient of several awards. In the year 2012-13, it was awarded CIO100 Super Achiever Award and also Best Employer Award.  In the year 2013-14 IFFCO Tokio was awarded National Award for successful implementation of RSBY. The company also featured in The Japan Times in the year 2014 after a visit by Prime Minister of India to Japan.
Liked this post? Check out the complete series on Marketing Mix