Bharati Axa Life Insurance Bank is a leading private sector bank providing insurance service in India. The company is a joint enterprise between Bharat Enterprises and Axa Group which is a French company. The company provides a wide array of insurance products and services in the areas of protection, wealth creation, retirement, and health care. The company was founded in 2006. The company has 124 branches and 16,000 advisors all across India.
In 2009, it earned the distinction of being the first private sector insurance company to receive double certification of ISO 27001:2005 and ISO 9001:2008.
Its chief competitors are as follows-
Aviva Life Insurance Co. India Ltd

Aegon Life Insurance Co. India Ltd

Birla Life Insurance Co.  India Ltd
About Bharti Axa Life Insurance
Type: Life insurance company
Industry: Insurance
Founded: 2006
Founder: Sunil Mittal
Headquarters: Mumbai, India
Area served: India
Key people: Sunil Mittal (Chairman) and Sanjeev Srinivasan (CEO)
Number of employees: 2,500
Product in the Marketing Mix of Bharti Axa Life Insurance :
The bank provides a range of products and services under the following broad categories:
Individual Plan

Group Plan
The individual plans offer products and services under different plans as mentioned below:
Saving Plans

Protection Plans

Investment Plan

Health Plan

Riders
In a group plan as opposed to an individual plan, more than one type of loan is covered under a single product. Bharati Axa Life Loan Secure and Bharati Axa Life Smart Bima are examples of Group Plans.
The plans differ on parameters like term duration, the premium to be paid, and the amount of benefit to be accrued at the end of the term. Though the company offers many innovative plans, the health insurance schemes of the company, in particular, are said to be extremely robust with unique features like tax exemption on paid premiums, the cost of health check-ups covered after four claim-free years, and 5% discount on renewal premiums. The company also has on offered an e-product aimed specifically at the younger generation. The minimum premium for this product is fixed at Rs.5000 with tenures of 5 years and 10 years.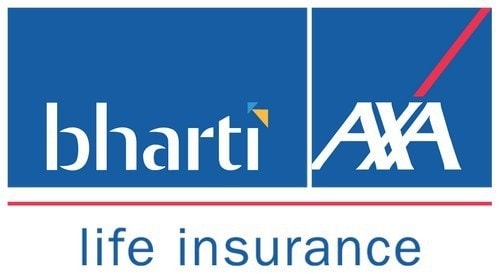 Place in the Marketing Mix of Bharti Axa Life Insurance :
The company is headquartered in Mumbai, the financial capital of India. The company has 124 branches spread across the country. The company also has digitally enabled services to make transactions in a safe and secure environment.
Price in the Marketing Mix of Bharti Axa Life Insurance :
Bharati Axa Life Insurance has a strong presence in private companies.  The price structure of the company is extremely competitive and reliable. Its prices viz-a-viz competitors can be compared based on following parameters:
Premium charged on the policies

Interest charged on defaulting the payments

Commission charged for services like consultancy and underwriting
Promotions in the Marketing Mix of Bharti Axa Life Insurance :
Bharati Axa Life Insurance operates in a competitive industry with several players operating at the same time.  Like all private companies, it aims at increasing its market share in public. Therefore, it tries its best to make its products and services known and accessible to the public. The various mediums for promoting its products and services include internet, hoardings, advertisement through newspaper, television, magazines, and radio to name a few.
The company is positioning its brand based on a unique 'Strategy of Proof' framework. A proof is a solution that answers customer expectation, is tangible and capable of being communicated and different from what the competitor has to offer. The company runs several strategies of proof campaigns to answer specific needs of the customer.
Liked this post? Check out the complete series on Marketing Mix