American Airlines is the subsidiary of its parent company American Airlines Group. It is a public limited company and as the name suggests of American origins. This renowned company is associated with aviation industry as it deals in national and international flights.
American Airlines is an integral part of Oneworld Alliance and coordinates schedules, services, and fares with its alliance partners. It was founded in the year 1926 but was able to commence its operations since the year 1936 25th June. It faces competition from the following-
Northwest Airlines
Delta Airlines
United Airlines
About American Airlines
Type: Airline
Industry: Transportation
Founded: April 15, 1926
Founder: C.R. Smith
Headquarters: Fort Worth, Texas
Area served: Worldwide
Key people: Doug Parker (Chairman) and Robert Isom (CEO)
Number of employees: 130,000
Marketing mix of American Airlines
In this article, we discuss the Marketing Mix of American Airlines which includes the product, price, place and promotions of American Airlines. Let us begin.
Product Strategy in the Marketing mix of American Airlines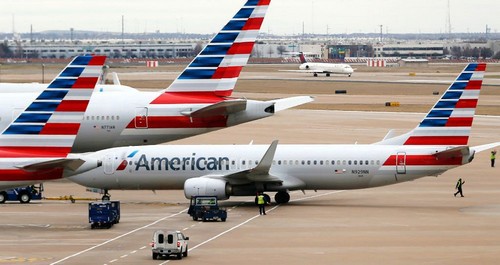 American Airlines is the largest airline in the global arena in terms of passenger traffic, fleet size and kilometers flown. It operates in tandem with its regional partners to offer domestic and international services via six thousand and seven hundred flights daily on an average basis. By the end of the financial year, 2018 American Airlines has a fleet size of one thousand five hundred and thirty six carriers that includes McDonnell Douglas, Embraer, Boeing and Airbus. It offers both direct and connecting flights to its passengers.
American Airlines offers exclusive services via its different set of cabins. To its international and transcontinental passengers, it offers Flagship First and Flagship Business that includes privileges like access to flagship lounge and Admiral Club. Its cabin services include Domestic First Class, Premium Economy, Main Cabin Extra, Main Cabin and Basic Economy.
American Airlines offers several services like on-flight entertainment with up-to-date music and movies and depending upon the tickets purchased by a passenger free beverages and lounge services.
Place Strategy in the Marketing mix of American Airlines
American Airlines has spread its presence to most parts of the globe and has been ranked as the largest airlines in terms of destination served. It reaches across three hundred and fifty destinations and serves more than fifty countries. American Airlines operates with its alliance partners Finnair, Iberia and British Airways in transatlantic market, with Japan Airlines and Cathay Pacific in transpacific routes and its regional services via subsidiary and independent carriers under American Eagle brand.
It carries maximum passenger traffic from Dallas/Fort Worth International Airport. Major maintenance base of the airlines is established at Tulsa International airport with other maintenance base at Tulsa International Airport, Pittsburgh International Airport and La-Guardia Airport.
The company has its headquarters base at Centre Port in Texas and important hubs at Washington-National, Phoenix-Sky Harbor, Philadelphia, New York-La Guardia, New York-JFK, Miami, Los Angeles, Dallas/Fort Worth, Chicago-O'Hare and Charlotte. American Airlines serves with the well-trained staff that includes one lakh twenty two thousand employee count in the year 2017. The distribution channel of American Airlines includes buying tickets from its website, other portals, flight agents and airport ticket counter.
Price Strategy in the Marketing mix of American Airlines
American Airlines has been ranked at the top in terms of revenue earned. It has targeted upper middle class and middle class passengers preferring punctuality and comfort as its target customer. The company has positioned itself as a premium airline but has adopted a differentiated pricing strategy for all its products. Prices are dependent on several factors and American Airlines has fixed the prices in accordance with the services offered.
American Airlines present its passengers the choice of ticket prices as it offers several flight plans and it is up to the customer to choose one which will suit his individual needs. The airline has options like Choice Essential, Choice, Choice Plus, Business/First and Fully Flexible. It also offers round trips and a combination of services and products.
 Choice is an economy ticket which is chargeable for extra baggage and features and Choice Essential gives the passenger an option of changing flight without extra payment and carrying one checked-in bag. Choice Plus has the same features as Choice Essential along with premium beverage, 50% extra miles and same day flight standby and change.
Fully Flexible allows baggage delivery, priority baggage privilege and 25% extra miles. Business/First include25% to 50% mileage bonus, premium beverage, 2-3 checked bags, baggage delivery and same day flight stand-by and change option.
American Airlines has adopted premium pricing policy for its first class passengers and an affordable and reasonable pricing policy for its economy class passengers. The airline faces stiff competition from several companies in the aviation sector and hence has adopted a competitive pricing policy to face its rival brands. Ticket prices are kept at par with the prices set up by competitors to come out at the top and maintain its customer base.
American Airlines offers periodic discounts and incentives like vacation packages, vacation discounts and special holiday offer and in order to maintain passenger loyalty, it also allows regular passengers redeemable points via its frequent flier program that can be en-cashed at a later date.
Promotions Strategy in the Marketing mix of American Airlines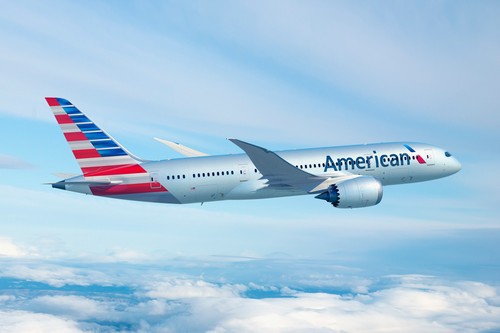 American Airlines is a firm believer of marketing activities and hence has created several ad campaigns to promote its brand in the global arena. Ads are placed on onboard magazines, billboards and in-flight. The company uses its official website to promote its products, services, and promotional activities. Offers and incentives are posted on its official site. American Airlines also uses other social media portals like the Facebook page, Twitter account, and YouTube to remain in direct contact with its customers.
The airlines started a frequent flyer program named AAdvantage in the year 1981, 1st May. With more than sixty-seven million members it became the largest program in the year 2011. Miles can be accumulated and later redeemed by the members for tickets, obtaining discounted or free car rentals, upgrading airline services, merchandise, hotel stays and other services. The most regular and active member can avail services like free upgrades, priority upgrade, and special check-in.
American Airlines believes in participating in events and sponsorship programs to maintain its brand visibility. It is the title sponsor of American Airlines Arena and American Airlines Center, basketball venues. Several professional sports team are also sponsored by this company including New England Revolution, New England Patriots, Philadelphia Eagles, Dallas Mavericks, Dallas Cowboys, Chicago Cubs and Carolina Panthers.  It has some important taglines to its name like The World's Greatest Flyers Fly American, Going Fir Great, The On-Time Machine, Something Special in the Air and Be Yourself Nonstop.
Here are some key statistics of American Airlines
American Airlines flew 165.68 million passengers in 2021 and has 123,400 employees.
American Airlines Group has 1,432 aircraft and its annual revenue was $29.88 billion in 2021
American Airlines accounted for 19.5 percent of the domestic market share in 2021
This was all about the American Airlines Marketing mix by Marketing91.
Liked this post? Check out these detailed articles on
Topic of Marketing Mix of Brands
Alternatively, check out the Marketing91 Academy, which provides you access to 10+ marketing courses and 100s of Case studies.