The Restaurant marketing mix framework is critical in optimizing the restaurant business model because, without effective marketing mix strategies, a brand cannot achieve the desired marketing goals nor can convert the marketing ideas into a winning restaurant marketing plan.
The goal of a specific Restaurant marketing strategy is to boost the Restaurant's brand identity, brand visibility, and brand image so that ratings go up and customers choose that brand over other brands in the restaurant industry.
Restaurant's marketing strategies are quite often dependent upon their marketing budget as it is the budget that will decide how many and which one of the marketing channels can the brand use.
Marketing mix elements focus on marketing channels like digital advertising, local publications, social media accounts, loyalty programs, email marketing, traditional advertising, direct mail, influencer marketing, online reviews, and marketing campaigns to create a winning marketing strategy and mission statement that will target old and new customers, identify ideal customer for its restaurant, boost guest loyalty and ensure repeat business in the target market.
Target Market of a Restaurant
The restaurant marketing strategy often has a restaurant marketing plan in place to identify its target audience and focus on specific customer segments that have proven customer loyalty over the years. The ideal customer is the individual who either is too busy to cook or does not know how to cook as he will then look for a restaurant for meals.
According to the restaurant marketing strategies the ideal customer in the broad customer segment is the foodie who loves to eat different types of food items and orders from restaurants with good online reviews to fulfill his eating desires.
The target audience of a restaurant marketing mix includes families and couples who love dining out on weekdays and special days as well as children and teenagers who love fast food and are ready to order online at the website address of the restaurant or a delivery site at their whim.
Restaurant Marketing Mix (4Ps) & Marketing Strategy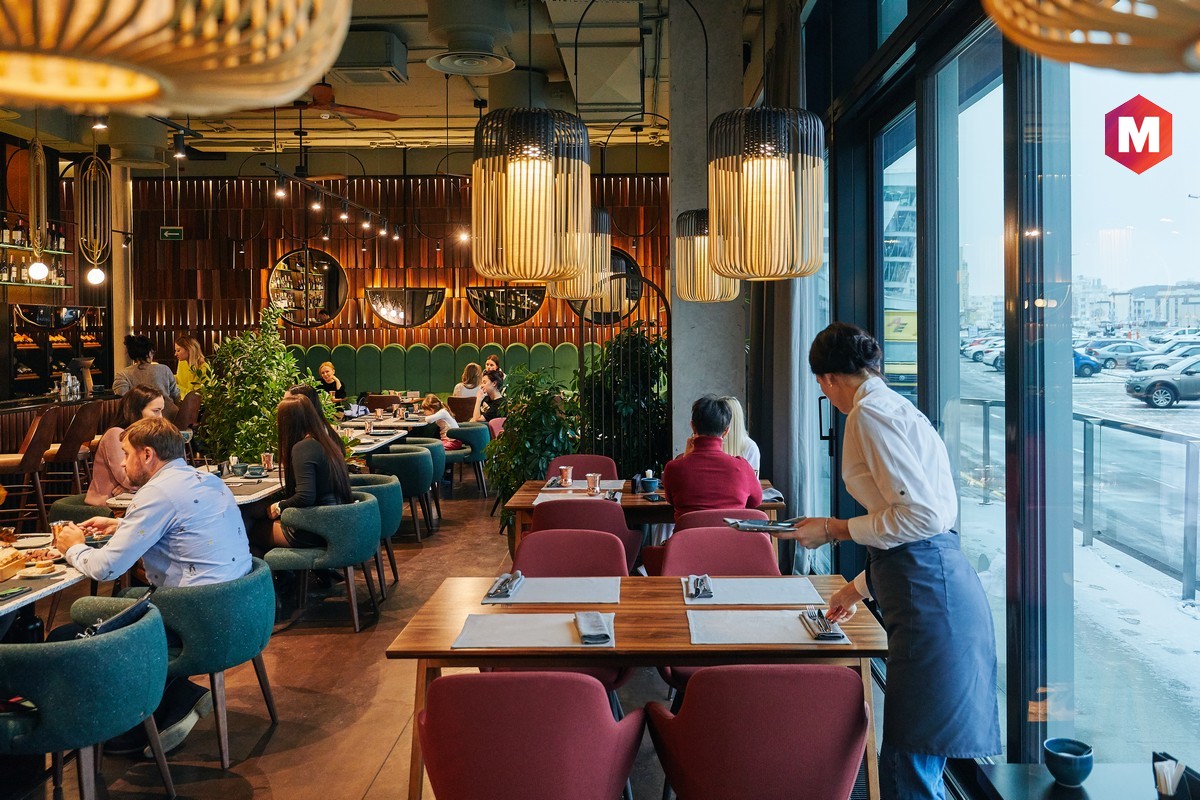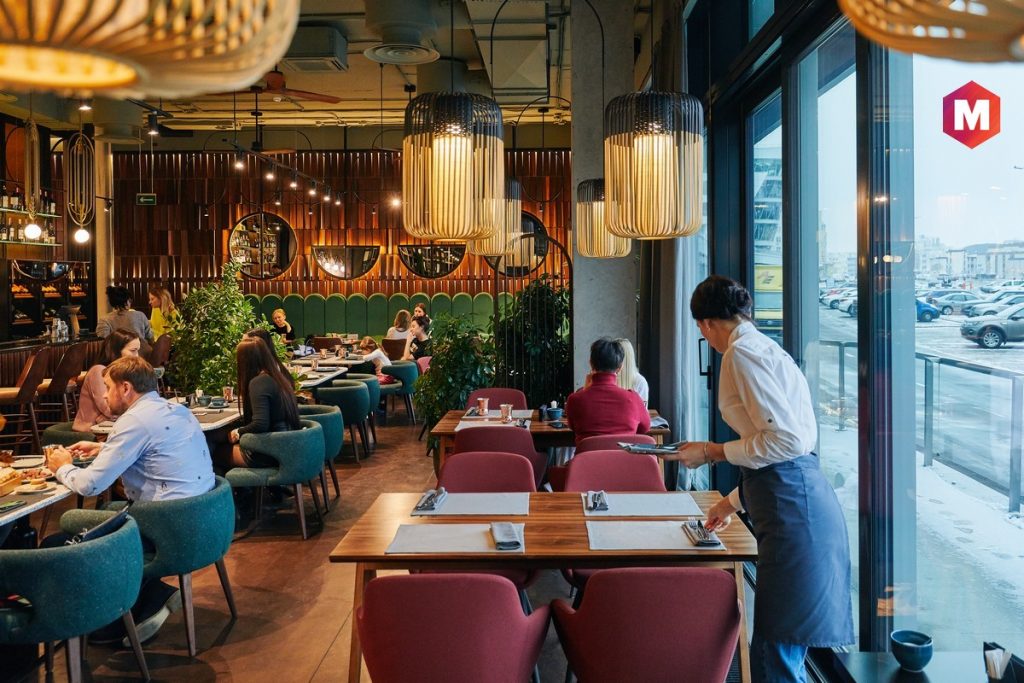 Restaurant industries are very competitive and it becomes imperative to contemplate the various marketing ideas and create a strong restaurant marketing plan that is within the marketing budget and will help to achieve desired marketing goals.
The restaurant's marketing strategy ensures that restaurant operators and owners are putting 100% marketing efforts to target different customer segments like existing and new customers, boosting the restaurant's brand identity, and creating an environment where the brand voice is heard.
Restaurant marketing strategies and marketing mix elements must focus on the right tools and resources like product offerings, menu item prices, deals, competitive position, and promotion to create a strong base of ideal customers that are loyal to the brand.
Products Strategy of Restaurants
The restaurant marketing strategy and marketing mix framework ensures that the brand has a strong product strategy in place that will ensure customer loyalty and help to bring repeat business.
The product in the restaurant marketing mix and marketing strategy refers to the different types of menu items on the list and the services refer to the ones provided in the restaurant like dine-in as well as outside the restaurant like home delivery.
A successful restaurant marketing strategy for the product element of the marketing mix is one where the customers love to eat from a specific restaurant brand, the menu items on the menu list must have something or other that will please the entire target audience and promotional campaigns will bring in new customers that want to taste the food offerings.
The restaurant marketing plan must offer free meals or discounted menu items or a free appetizer to bring the customers to their restaurant.
Place and Distribution Strategy of Restaurants
The place is one of the important restaurant marketing mix elements for a restaurant brand as it is from here that the product offerings will be cooked and served to the customers. A restaurant business will survive and grow when the decor and ambiance are to the liking of your target audience.
If the operator has a local restaurant, he must distribute free appetizers or some of the food items at local events. The awesome taste of the food offerings will bring customers to the restaurant.
The different distribution channels in the restaurant marketing strategy are-
Mobile App
A restaurant's marketing strategy is using mobile apps as an important marketing and distribution channel to push notifications about deals, special offers, priority info, and general product information of your business to the target audience.
Website
Customers place orders on the website address of a restaurant so that the restaurant can send them to their location.
Delivery Site
Delivery sites like Swiggy and Zomato are quite popular as they are linked with the restaurant and take orders on the restaurant's behalf. The restaurant's marketing strategy must ensure that the brand is aligned with local delivery sites for quick food deliveries.
Pricing Strategy of Restaurants
An ideal customer will order regularly from the restaurant, and this will ensure repeated sales and revenues but only if he finds the prices to his liking.
The restaurant marketing strategy must align its product offerings with the pricing strategy if it wants to create an ideal customer base. The items on the menu must be priced right because both high cost and low cost can prove detrimental to their business.
The restaurant marketing strategy should adopt the following pricing strategies-
Competitive Pricing
There is fierce competition in the restaurant industry hence it is advisable to look at your competitors' prices and then adopt a competitive pricing strategy where the average price of all products is similar to those of the rival brand.
Affordable Pricing
The restaurant marketing strategy suggests that low-cost and cost-effective prices of quality menu items will ensure an ideal customer base that is also loyal and supportive of the brand.
Value-Based Pricing
Restaurants must conduct market research to know the perceived value of their menu items amongst the customers in the restaurant industry. Value-based pricing is considered the best pricing strategy for a restaurant.
Promotional Strategy of Restaurants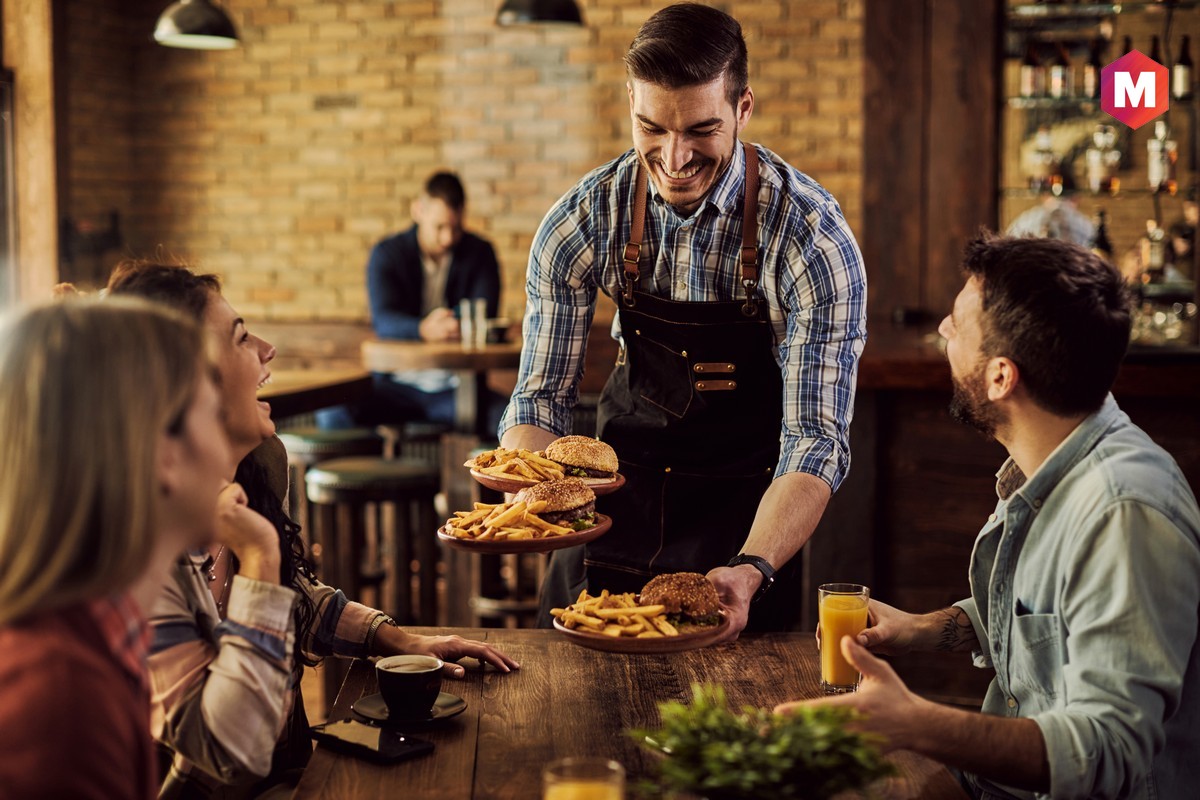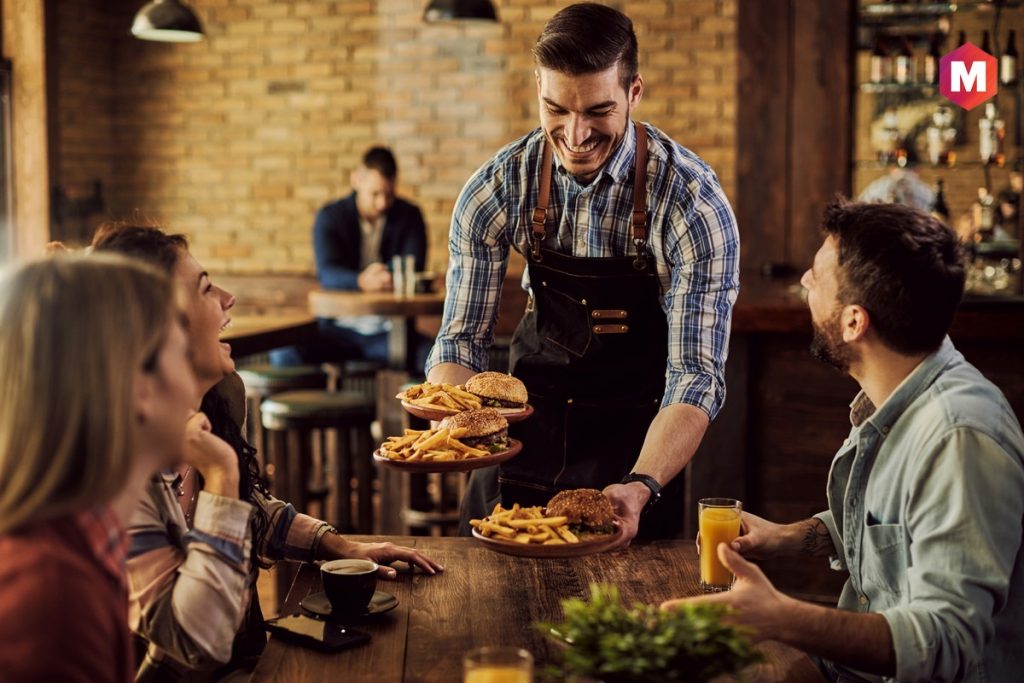 The restaurant marketing strategy must focus on marketing channels especially traditional advertising, digital advertising, social media marketing, direct mail marketing campaigns, online reviews, content marketing, social media accounts, influencer marketing, and loyalty programs to target different customer segments.
The restaurant marketing mix and marketing strategies use the following marketing channels and promotional tools to target their ideal customers in the restaurant industry.
Traditional Advertising in the Restaurant Marketing Mix
One of the most popular marketing channels used in the restaurant's marketing strategy is traditional advertising as it has a far wider reach. Television, radio, newsletters, flyers, magazines, newspapers, hoardings, and billboards have been effectively used to enhance the brand identity for a long time.
Online Reviews in the Restaurant Marketing Strategy
This is the age of social media and the internet where online reviews matter a lot. A new customer will look at the online reviews to know more about the restaurant's offerings. If the restaurant has many positive reviews compared to negative reviews, then the customer will try the offerings. In some cases, customers post negative reviews if the food items or delivery service is not to their liking. Then in such cases, customers generally avoid these restaurant offerings.
Email Marketing in the Restaurant Marketing Mix
An effective promotional material adopted in the restaurant marketing mix is email marketing. It is a low-cost winning marketing strategy that never goes wrong. Email marketing is the best option for people who are looking for effective marketing communications on a limited marketing budget.
Email marketing has proved as one of the useful restaurant marketing ideas to target potential customers and add more customers to its customer base. Email marketing might not get the response that direct mail campaigns or geo-targeted online ads often receive but it is still an effective online marketing tool in the restaurant industry that can attract customers and provide high ROI because of low cost.
Restaurants should use automated and personalized email marketing like birthday and anniversary reminders to create a better impact on the target audience.
Search Engine Optimization in the Restaurant Marketing Strategy
Another important promotional material used in the restaurant marketing mix is search engine optimization. Restaurants can hire SEO experts to explain how user-generated content and search engine optimization can prove one of the best marketing efforts for a restaurant owner in targeting potential customers.
Local businesses can use local search optimization by registering their website in local publications and promoting their business at local events to attract customers and boost the brand image of the local restaurant.
Restaurants can claim their business page in the local publications and directories and display menu items, location, phone number, mobile apps, and other relevant information over there. Social media interaction, content marketing, good design of the company website, social media integration, and inbound marketing are winning marketing ideas and marketing channels often used by restaurants for the promotional mix.
Direct Mail Campaign in the Restaurant Marketing Mix
An effective marketing mix will focus on direct mail campaigns besides traditional advertising and digital marketing as a winning marketing strategy in a limited marketing budget to attract customers, boost guest loyalty and enhance the restaurant's brand identity in the restaurant industry.
Restaurants have been using the concept of direct mail campaign as a part of the restaurant marketing plan and marketing communications for a long time by sending letters, brochures, or a postcard that talks about special offers and discounts for targeting potential customers and local businesses in their areas.
The restaurant owner can also integrate direct mail campaigns with online marketing by including the website link as a marketing strategy.
Mobile or SMS Marketing in the Restaurant Marketing Mix
If you are looking for cost-effective restaurant marketing ideas on a limited budget to attract new customers in the target market, then opt for SMS marketing. Text messages or SMS marketing have proved more effective than direct mail or email marketing but not as effective as marketing through social media accounts because mobile devices are an integral part of human lives and people are quick to check SMS than any other online marketing tools.
Social Media Marketing in the Restaurant's Marketing Strategy
Social media marketing through social media platforms and social media accounts have proved its worth in today's market for targeting existing and potential customers and creating an ideal customer base.
Social media accounts and social media platforms like Facebook business page, Instagram, Twitter, and YouTube are being used as the brand voice to engage with loyal customers and provide relevant information to both existing and new customers in the target market. Repeat business is very important for any restaurant and this is what the restaurant marketing plan hopes to achieve through its social media marketing efforts.
Loyalty Program in the Restaurant Marketing Mix
The promise of a reward through the restaurant loyalty program has helped many restaurants to grow from strength to strength in these competitive times. A restaurant's marketing strategy must include a loyalty program while creating the marketing plan as it will ensure a strong customer base that is loyal to the brand.
Loyalty programs often include special offers, discounts on specific items and free deliveries, etc. An important aspect of a loyalty program is that it allows restaurants to collect customer data that can be further used in promotional activities via direct mail or email.
PPC or Pay-Per-Click Ads in the Restaurant Marketing Mix
This is the era of digital marketing where PPC Ads, Google Ads, Instagram Ads, and Geo-targeted online ads are considered the most cost-effective marketing mix strategies to target specific target customers. PPC advertising helps in retargeting, analytics, and tracking to get accurate customer information about the target market and what the target audience is responding to.
Google Ads / Facebook Ads / Instagram Ads
Using Google Ads / Facebook Ads / Instagram Ads is one of the most cost-effective marketing mix strategies to achieve marketing and business goals in the restaurant industry. The platform allows restaurants to advertise on search results to target the ideal customers.
Influencer Marketing in the Restaurant Marketing Mix
Restaurants must use influencer marketing strategies to promote their brand in the industry. Influencers have their own social media accounts and lots of followers and they can get maximum customer engagement with the help of social media stories and reels.
Invite a prominent Influencer to your restaurant and give them a free dining experience. In exchange, they will post positively on their social media accounts. This will boost the brand ratings and ensure new customers.
Sales Promotion Marketing Campaigns in the Restaurant Marketing Mix
Create a targeted plan that will help to achieve desired marketing goals in the target market. Sales promotional activities like discounts, coupons, sales, gifts, vouchers, and other incentives are some of the most effective ways to attract customers, boost customer loyalty, and increase the consumer base.
Key Takeaways
The key takeaways from the Restaurant marketing mix and marketing strategy are
Creating a mission statement that aligns with business goals
Generating brand visibility and awareness
Ensuring positive online reviews
Creating competitive differentiation that will make the restaurant special
Rewarding guest loyalty
Building the restaurant's brand identity
Be on the top of the game
Improving value perceptions
Liked this post? Check out the complete series on Marketing Mix