eCommerce marketing mix considers the best eCommerce marketing strategies, marketing tools, eCommerce marketing tips, and marketing tactics to create a concise and clear eCommerce marketing plan that will boost brand image, increase brand awareness, and help to take your online business forward.
Post-pandemic the scenario has changed as the focus has shifted to a great extent from physical stores to eCommerce businesses. It has become important to double your marketing efforts and take help from various marketing channels and key performance indicators to target current customers as well as potential customers and drive online sales in the target market.
Introduction
eCommerce marketing refers to the marketing effort of an eCommerce site to promote its brand, products, and online store to generate sales so that it can lead to customer retention.
The best eCommerce marketing strategies are effective ways of generating sales and revenues.
Target Market
The success of an eCommerce platform is dependent upon its loyal customers who generate online sales. The target varies because if the business is selling cosmetics, then its target will be mostly women but for electronics items, the target will have more males than females.
The target audience of an eCommerce platform is generally young, middle-aged, and old individuals of all age groups and entire families who prefer to buy from the comfort of their homes. These people are either not interested in visiting a physical store or do not have ample time to do so.
It is vital to identify the target audiences based on product offerings as this will help in targeting ideal customers who can generate online sales.
eCommerce Marketing Mix (4Ps) & Marketing Strategy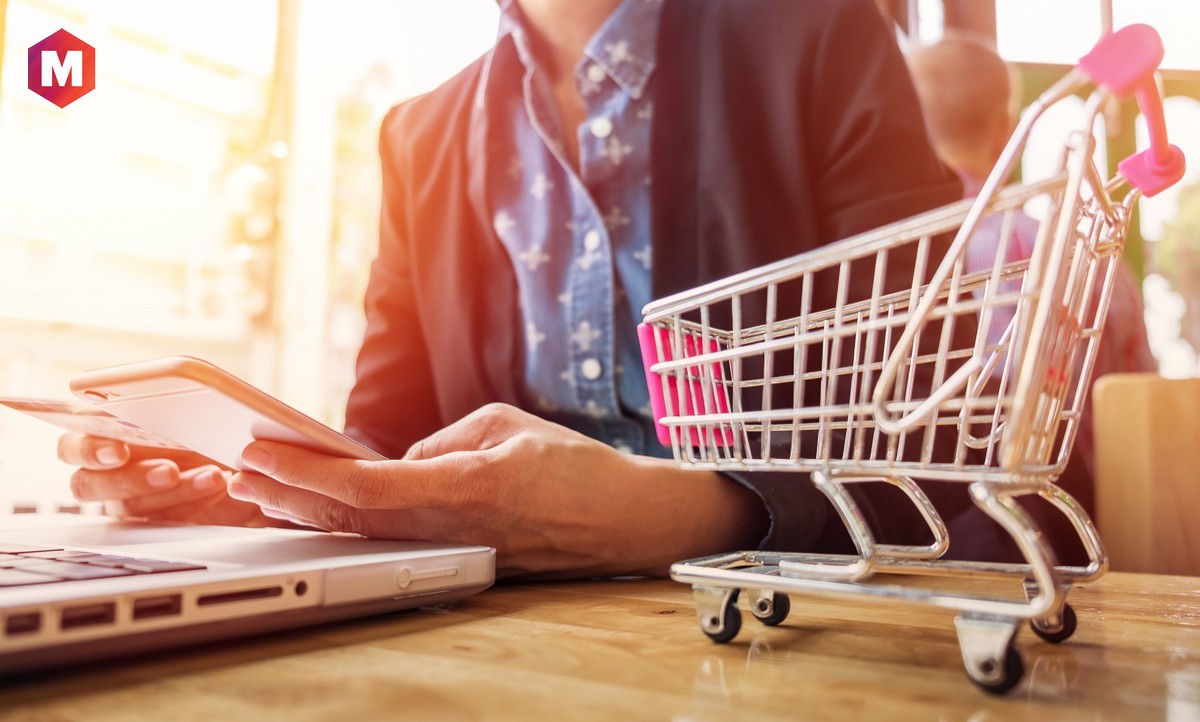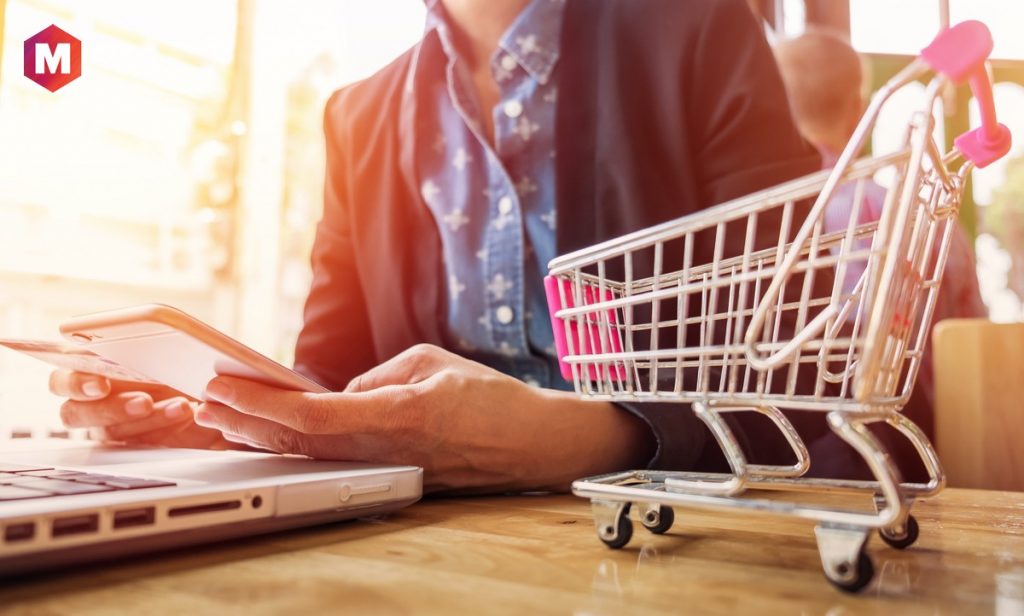 The marketing channels that often prove helpful in achieving set targets and business goals are search engines, social media, email campaigns, influencer marketing, user-generated content, google shopping, email marketing, and content strategy.
The eCommerce marketing plan and marketing strategies are necessary to convert website visitors into online sales as companies can flourish and find success only if they can generate adequate revenues.
Products Strategy of eCommerce
The product in the e commerce marketing mix refers to the offerings of an eCommerce business. It can be physical products like grocery items, apparel, footwear, electronics, cosmetics, books, equipment, accessories, beverages, and pet supplies, etc, or services like online courses, subscriptions, training programs, renting high-fashion brand clothes or meal subscriptions, etc.
The product strategy in the eCommerce marketing plan helps to focus on product categories and align the product offerings with the rest of the marketing mix elements like pricing strategy, place, and promotion strategies.
Place and Distribution Strategy of eCommerce
The place in the e commerce marketing mix refers to an online business or eCommerce site that acts as an online store. eCommerce businesses sell products through the company's eCommerce website or an eCommerce store of other online retailers. The eCommerce business has a proper eCommerce marketing plan in place that gives serious competition to every physical store.
eCommerce businesses can have different types of business models for example if the eCommerce marketer is selling products through his eCommerce website, then he is following a D2C or direct-to-consumer business model and if he is selling products through both physical and eCommerce stores then he has a hybrid business model.
Some eCommerce marketers also take the help of other online retailers to sell their offerings on their eCommerce shopping platforms and generate more sales.
The eCommerce place strategy focuses on its online store and how to convert eCommerce website visitors to loyal customers.
Pricing Strategy of eCommerce
The price in the e commerce marketing mix refers to the pricing strategy adopted by the eCommerce business to increase sales and generate revenues.
The pricing strategy of an eCommerce platform depends upon its product offerings. An online store of groceries will have to adopt an affordable pricing policy whereas a luxury brand store will opt for a premium pricing policy.
Promotional Strategy of eCommerce
The promotion in the e commerce marketing mix refers to the marketing tools and marketing tactics adopted by eCommerce businesses and eCommerce marketers to targe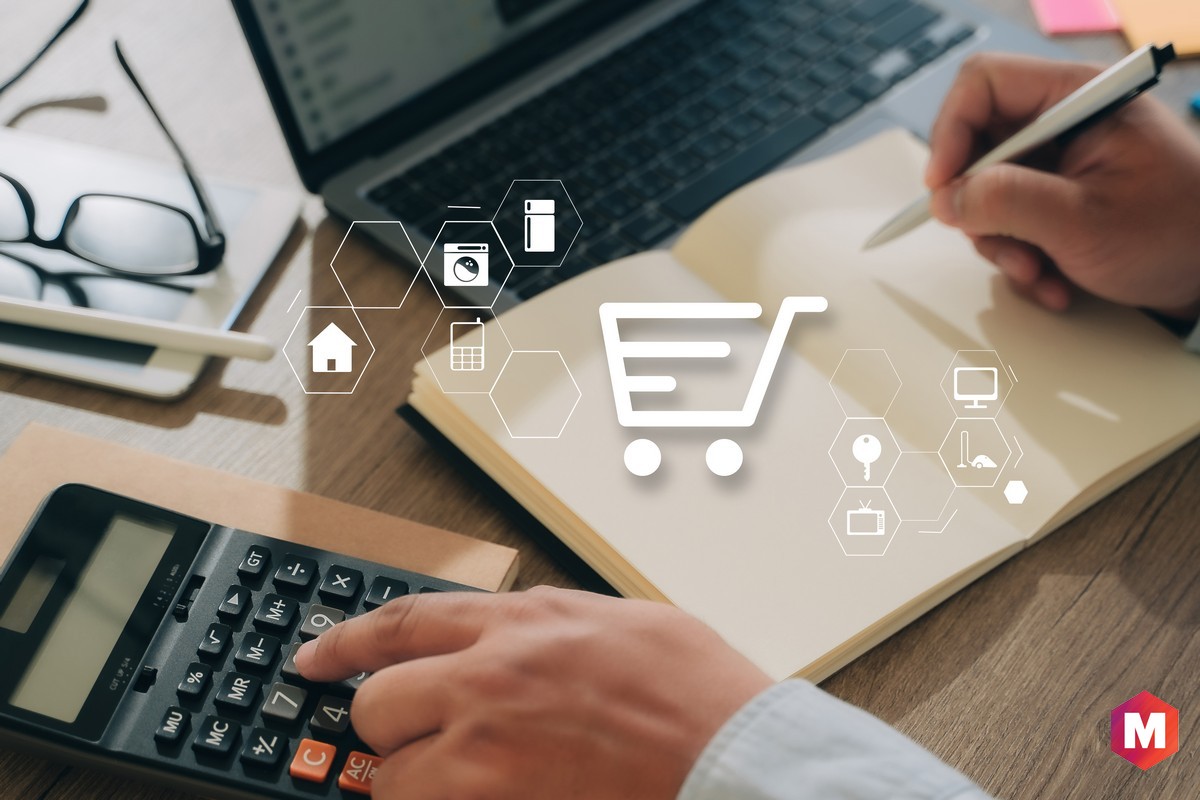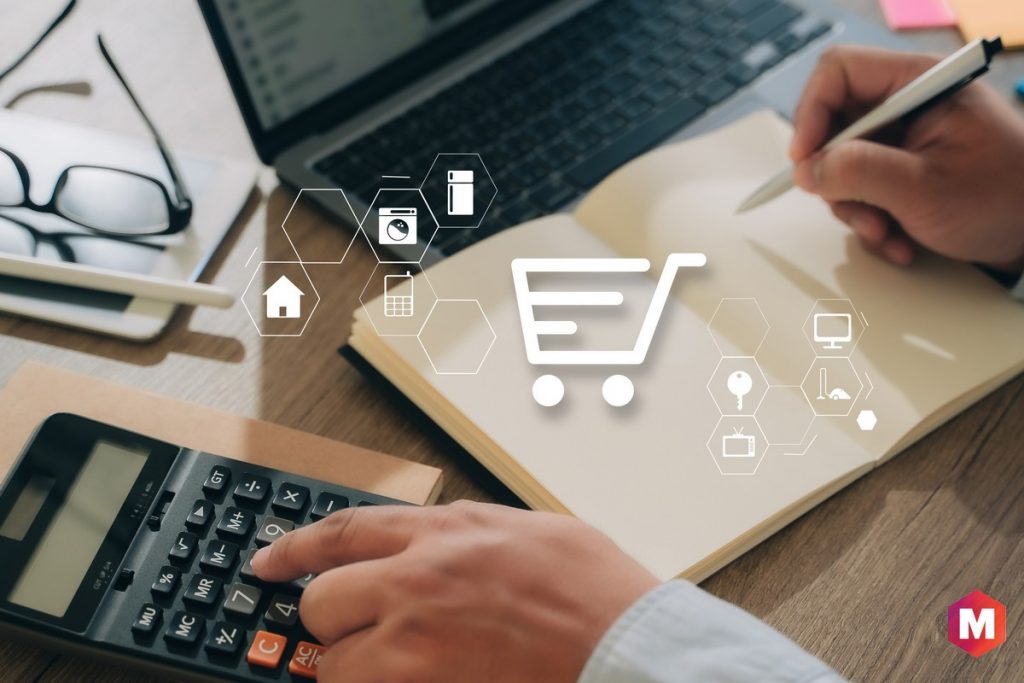 t potential customers, increase customer loyalty, ensure more sales, boost brand image, and increase brand awareness.
The eCommerce marketing plan takes the help of the following promotional tools-
Sales Promotions in the eCommerce Marketing Mix
The eCommerce marketing plan ensures that the eCommerce business is using incentives like special deals, offers, discounts, coupons, money back, and gift vouchers to attract customers to the site.
Traditional Advertising Media in the eCommerce Marketing Mix
The eCommerce marketing strategy takes the help of traditional advertising media like television, radio, billboards, hoardings, and magazines to increase brand visibility amongst the target audience.
Search Engine Optimization SEO in the eCommerce Marketing Mix
One of the most important eCommerce marketing tips you can give to any online store is to use the search engine optimization SEO tool to its maximum advantage. Search engines are effective marketing strategies to push product pages to the top 10 search engine results on social media sites like Bing and Google.
eCommerce marketing tactics for search engine optimization include optimizing the website structure so that it will lead to an enhanced user experience, performing keyword research, and including them in blog posts, product descriptions, and page URLs. Another easy way of search engine optimization and getting desired search engine results is to build backlinks via other marketing channels and websites.
Influencer Marketing in the eCommerce Marketing Mix
Like search engine optimization, influencer marketing is one of the best eCommerce marketing strategies that eCommerce marketers should use to connect with the target audience, convert potential customers to current customers, and create an ideal customer base.
Influencer marketing refers to taking the help of a social media influencer who already has a large fan following. Influencers are celebrities who work for different businesses as their brand ambassadors in exchange for discounts, cash, free products, etc. They will talk about the brand or a specific product and promote it amongst their followers on their social media account.
Influencer marketing is a shortcut to attract customers and increase sales hence better find an influencer quickly.
SMS Marketing in the e commerce Marketing Mix
SMS marketing is considered one of the most inexpensive ways of targeting customers especially if your budget is tight. It is a fact that SMS marketing has proved more effective than email marketing and Google shopping as most people are aware of the SMSs they receive.
Content Marketing Strategies
Content marketing is a type of online advertising where user-generated content, videos, podcasts, blog articles, and testimonials are used as part of a content strategy to direct customer journey, increase average order value and identify ideal customers for its online store.
In content strategy the content reigns supreme for example people can use content marketing to offer a business narrative, share values, and boost conversion rate.
Conversion Rate Optimization
Like other channels, an eCommerce marketing plan focuses on conversion rate optimization to convert site visitors to current customers. Often it is seen that website visitors do not generate sales and this can prove detrimental for a company.
The marketing plan helps an eCommerce website create tactics that will convert site visitors to customers and drive online sales. These tactics include push notifications, user-generated content, live chat, and the use of online reviews.
Organic Social Media Marketing in the eCommerce Marketing Mix
Put your marketing efforts to create ads on social media platforms like Facebook, Instagram, YouTube, and Twitter as social media is one of the fastest ways of pushing the customer journey toward the desired destination. There are other channels to promote brand image and drive online sales on an eCommerce website no doubt, but none works as fast as social media marketing campaigns.
Social media is used by websites, businesses, influencers, and marketers with equal ease to connect and engage with customers, share company information, and offer the latest updates about your eCommerce store.
Paid Advertising and Paid Social Media Marketing in the eCommerce Marketing Mix
Create a strong eCommerce marketing plan with the help of paid advertising because sometimes organic social media marketing campaigns are not enough to boost your site visitors.
Paid advertising involves influencer marketing campaigns and ads on TikTok, Pinterest or Facebook, etc. Ad formats vary as you must find what is the best marketing tactics for your website and influencers also have to be paid based on their demand and popularity.
Pay-Per-Click / PPC Ads in the eCommerce Marketing Mix
Put your marketing effort to create ads specifically PPC ads as it is the most cost-effective way to target specific customers. There are many ad formats to promote the product offerings like Google Ads, Facebook Ads, and Instagram Ads. PPC ads are used for retargeting and tracking customer data and identifying the response of the target audience.
Google Shopping
Google Shopping is a free online advertising service where an online store can list the entire product offerings with images and prices to attract customers. Google shopping is one of the key performance indicators that help to identify customer response and create targeted marketing campaigns,
Loyalty Program in the eCommerce Marketing Mix
Some of the other marketing channels that are equally effective as search engines, social media, google shopping, SMS marketing, and keyword research are the loyalty program of a company. The loyalty program is very effective in targeting existing customers and rewarding customer loyalty.
Loyalty programs include discounts, coupons, and special offers that help to create an ideal customer base that is completely loyal to the brand.
Email Marketing in the eCommerce Marketing Mix
eCommerce marketing strategy has created an eCommerce marketing plan where the focus is on email marketing. Email campaigns are low-cost effective marketing tactics to target current customers in the market.
Sometimes email marketing is unable to get the desired response or as much response as search engines or social media platforms can generate but they can attract customers through personalized, transactional, and automated email campaigns.
Email marketing is reliable and inexpensive as a company just needs to choose an email marketing service, create an email list, and start sending email campaigns.
Key Takeaways
The key takeaways from the eCommerce marketing mix and marketing strategy are
Drives traffic to the eCommerce website
Puts the focus on the eCommerce business
Converts site visitors to new customers
Offers well-timed incentives to existing customers to ensure customer retention
Boosts customer experience and satisfaction to drive customer loyalty
Liked this post? Check out the complete series on Marketing Mix