The Ratnakar Bank Limited is associated with Banking and Finance industry as it deals in financial services. It is of Indian origin and was founded in August, the year 1943 by the efforts of several nationalist leaders and industrialists.  Ratnakar Bank is a private bank and in the year 1956 was awarded by Reserve Bank of India status of Scheduled Commercial Bank. It has changed its name to RBL Bank Limited. It faces competition from
Kotak Mahindra
Dhanlaxmi Bank
Karnataka Bank
ING Vysya Bank
IDFC Bank
About Ratnakar Bank
Type: Private sector bank
Industry: Banking
Founded: 14 June 1943
Founder: Ratnakar Laxman Shetty
Headquarters: Mumbai, India
Area served: India
Key people: R. Subramaniakuma (Chairman) and (CEO)
Number of employees: 6,700
Product in the Marketing Mix Of Ratnakar Bank :
Ratnakar Bank assures and serves its customers with excellent products and impeccable services. Moving with times Ratnakar Bank has started revamping itself and opened online banking services. Its diversified product portfolio includes
Credit Counselling Services
Credit Cards
Internet Banking
Mobile Banking
Agricultural Banking
Drafts
ATM Facilities
Investment Services
Lease on Finance
Western Union Money Transfer
Merchant Banking
Venture Capital Fund
Dematerialization and Depository
Accounts
Current Accounts
Savings Account
Safe Deposit Lockers
Insurance
Health Insurance
General Insurance
Life Insurance
Ratnakar Bank Loans
Consumer Loans
Agricultural Loans
Housing Loans
Commercial Credit Loans
Educational Loans
Car Loans
Loans against Gold
Loan against Property
Fixed Deposit
Non-Resident External Account
Recurring deposit
Protection offered to Bank Depositors
Current Account
Unit Deposit Schemes
Reinvestment Deposit
Cash Certificate
Payable Deposit Scheme on basis of monthly interest
Kalpavruksha Nirantar Deposit
Amrutkumbha Lakshadish Deposit
Ratnakar Tax Saving Term deposit Scheme 2006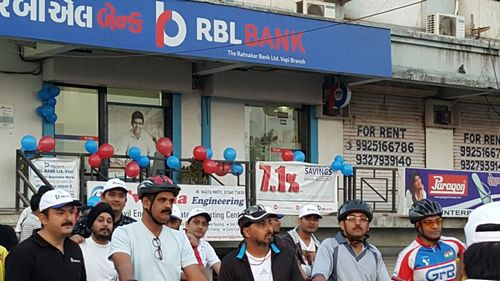 Place in the Marketing Mix Of Ratnakar Bank :
Ratnakar Bank is an iconic bank and has the distinction of being one of the oldest in Private-Banking sector. It has its headquarters base at Kolhapur in Maharashtra. At the onset, it was a regional bank with two branches in Sangli and Kolhapur in Maharashtra. In banking circles, it was often called NH4 bank because most of its business was from places near National Highway 4.
In July year 2010, Ratnakar Bank was given a makeover so that it could move with changing times. It revamped its structure to include professionals with a competitive outlook. It has a strong distribution network that is served by a capable workforce of 4622 employees. By the end of the financial year 2016, Ratnakar Bank has expanded its network to include 362 ATMs and 201 branches spread over 16 states and union territories.
Price in the Marketing Mix Of Ratnakar Bank :
Ratnakar Bank is a commercial bank that serves nearly 19, 00,000 customers with a business of 45,000 crore rupees. By the end of the financial year 2015-16 its estimated net income was 292 crore rupees. Ratnakar Bank has recorded fastest growth in last four years in private sector. In the year 2016 31st August it entered BSE and NSE to become a publicly traded company.
It also raised 330 crore rupees from CDC Group Plc. In the last three years, Ratnakar Bank has injected capital worth 2,000 crore rupees from global and domestic investors. It has adopted a reasonable pricing policy so that it can serve its customers with affordable rates.
Promotion in the Marketing Mix Of Ratnakar Bank :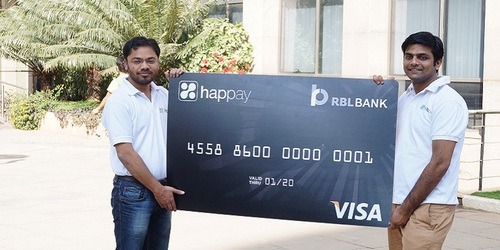 Ratnakar Bank is associated with several CSR activities that have helped it in attaining brand visibility. It launched literacy programs like Saksham in Ahmedabad and in four districts of Madhya Pradesh and Swadhaar FinAccess in Mumbai and Gujarat to offer education. Ratnakar Bank has been associated with sports and became Banking Partner to IPL Team Delhi Daredevils.
It participated in a fundraiser Umeed 1000' Cyclathon and raised 23 lakh rupees to help children that were suffering from eye cancer. Ratnakar Bank has been the recipient of several awards and accolades in recognition of its works. It received Best Corporate Payment Project, MasterCard Innovation Awards-2016, IDRBT Banking Technology excellence Award 2014-15 and Best Core Banking Project, India, 2012. Ratnakar Bank was adjudged as Best Indian Banker and Fastest Growing Small Bank.
Liked this post? Check out these detailed articles on
Topic of Marketing Mix of Brands
Alternatively, check out the Marketing91 Academy, which provides you access to 10+ marketing courses and 100s of Case studies.