Standard Chartered Bank is a publicly traded company of British origins. It is associated with banking and financial services and deals in related products. Standard Chartered Bank was founded in the year 1969 after a merger between Standard Bank of British, South Africa and The Chartered Bank of India, Australia and China. It faces competition from following banks-
About Standard Chartered Bank
Type: Bank services
Industry: Financial services
Founded: 1969
Founders: Royal Charter, Chartered Bank of India, Australia and China, Standard Bank
Headquarters: London, England, UK
Area served: 70 countries and territories
Key people: Bill Winters – Chief Executive Officer and Peter Sands – Chairman
Number of employees: Over 85,000 Worldwide
Product in the Marketing Mix Of Standard Chartered Bank :
Standard Chartered is a universal bank that operates in treasury services and institutional, corporate and consumer banking. It has a diversified range of products and services for its esteemed clients that include-
Personal Banking
Savings and Accounts
Marathon saving
Women's Account
Payroll
My Dream
eSaver
Foreign Currency
Loans
Personal Loan
Home Loan
Educational Loan
Investments
Investment Advisory Services
FX Margin Trading
Premium Currency Deposits
Currency Trading
Principal-Protected Currency Deposits
Mutual Funds
Insurance
Life insurance
Travel Insurance
Motor Insurance
Home Insurance
Medical and Health Insurance
Retirement Planning Insurance
Savings Insurance
Business Banking
SME Banking
Renminbi Services
Global Research
Islamic Banking
Corporate Finance
Principal Finance
Structured Finance
Leveraged Finance
Structured-Trade Finance
Acquisitions and Mergers advisory
Export and Project Finance
Financial Markets
Structuring
Capital Markets
Foreign Exchange
Rates and Credit
Commodities
Transaction Banking
Client Services
RMB Settlement
Securities Services
Trade Services
Cash Management
Private Banking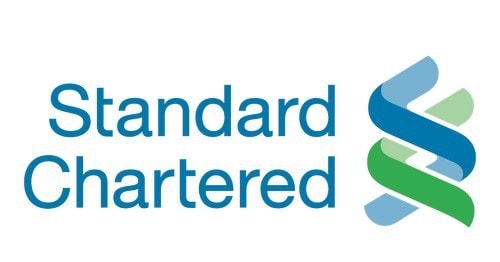 Place in the Marketing Mix Of Standard Chartered Bank :
Standard Chartered Bank started its operations from the United Kingdom and has its headquarters base at London. It has spread its presence to countries like India, Hong Kong, China, Bangladesh, Australia, Japan, Nepal, Pakistan, Malaysia, Singapore, Taiwan, Vietnam, Sri Lanka and Cambodia. Standard Chartered Bank has a powerful and widespread distribution network that includes five thousand and five hundred ATMs and twelve hundred branches, joint ventures, associates and subsidiaries established in nearly seventy countries.
It has a strong workforce of more than 87,000 employees to help in both direct and indirect dealings and handlings. Standard Chartered Bank has launched a mobile banking app titled Standard Chartered Breeze for iPad, iPhone and computer. It promotes both internet and mobile banking so that it can encourage cashless transactions.
Price in the Marketing Mix Of Standard Chartered Bank :
Standard Chartered Bank is a multinational organisation with estimated revenues at the end of the financial year 2015 of 14.613 billion dollars, net income 2.196 billion dollars and total assets 432 billion pounds. As of January 20th year 2016, it recorded market capitalization at nearly 15 billion pounds.
The banking industry is governed and regulated by the central bank of a country and it has to adopt its policies in tandem with rules and regulations set up by them. Standard Chartered Bank earns its revenues from basic facilities of banking and finance. 90% of company profits are garnered from countries in Middle-East, Africa and Asia. It has adopted a competitive and reasonable pricing policy by keeping interests rates affordable so that it can increase its customer base and penetrate in most countries successfully.
Promotion in the Marketing Mix Of Standard Chartered Bank :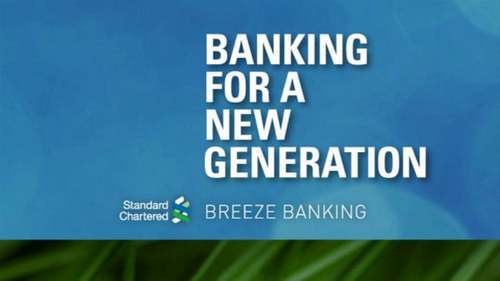 Standard Chartered Bank has launched both innovative and aggressive marketing policies. It has launched commercials in electronic and print media via television, newspapers and magazines. Bank has taken help of social media platforms like Twitter, blog, Facebook and Instagram to create positive brand visibility. It encourages direct participation by customers in terms of grievances and queries via its official web page.
As part of its promotional policy Company distributed free iPads to various individuals. Standard Chartered Bank has entered into sponsorship deals to become the main sponsor of a football team Liverpool Football Club. Bank has undertaken philanthropic and CSR activities and has ties with charitable organisations like Seeing is Believing and International agency for the Prevention of Blindness.
Liked this post? Check out the complete series on Marketing Mix