UCO Bank was founded by Ghanshyam Das Birla as United Commercial Bank in 1943. The bank is one of those celebrated banks in India for its glorious past together with a tradition of good service. With a wide network of branches throughout India and beyond to Hong Kong and Singapore, the bank became incorporated into the banking Companies Act in 1970.
Through active participation of professional financial and banking services in all the economy segments namely: industry, Service, Infrastructure, Agriculture and Trade & Commerce etc, it has been able to keep pace with the dynamic environmental changes. Today, the bank boasts of over 2200 service units that include computerised and specialised branches in India and beyond.
About UCO Bank
Type: Commercial bank
Industry: Banking
Founded: 1943
Founder: Government of India
Headquarters: Kolkata, West Bengal, India
Area served: India
Key people: Ashwani Kumar Choubey (Chairman) and Rakesh Kumar Jain (CEO)
Number of employees: 40,000
Competitors of UCO bank
Though any banking institution in India can be termed as its competitor, the most serious competitors that give the UCO Bank sleepless nights are:
State Bank of India
ICICI Bank LTD
Indian Overseas Bank
Bank of Baroda
PNB
Canara Bank
Union Bank
IDBI Bank
Central Bank
Indian Bank
IOB
Corporation Bank
UCO Bank
Vijaya Bank and
Syndicate Corporation
Product in the Marketing Mix of UCO Bank :
The bank ranks amongst the most popular financial institutions in India and offers all the basic financial services that banks offer. It is amongst the banks that have a well-designed website that allows efficient customer interaction. Its main products are:
Account opening
Statement release
Funds transfer
Fixed deposit
DD
Utility bill payment
Loans
Mail services
Profile customization
Forex & treasury services
International banking options
Kids banking
Corporate banking and
Retail banking etc
This is a people-centric bank that has a strong focus on employees first, then the customers. The secret is simple, take care of your employees, and in return, they will reward you by taking care of your customers. There is a trust that people have placed on this bank and it is such a heritage and legacy that the company builds its business upon. As a result, it is a common trend to find very good and formidable banking and financial services being offered in the bank's branches, website, and apps.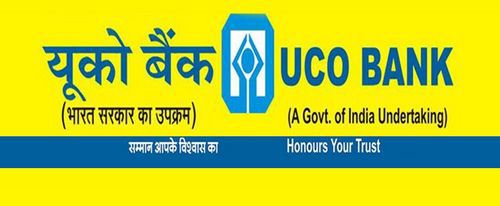 Price in the Marketing Mix of UCO Bank :
The bank is a state-owned financial institution thus is governed by the RBI pricing policies. Government regulations and services that are to be rendered to the customers determine the pricing. The bank makes some pricing decisions that keep competitors pricing in mind but are in conformity with the RBI guidelines. The amount of money transacted and loans taken will determine the product pricing.
Place in the Marketing Mix of UCO Bank :
The bank spread so fast that by the end of 1951, it had branches in Singapore, London, Rangoon, Malaysia and Hong Kong. It also has 8 training centres for the training of newly appointed staff. These are in Kolkata, Chennai, Bhopal, Ahmadabad, Jaipur, Bhubaneswar, Chandigarh and Durgapur. In India, UCO Bank is all over.
UCO Bank's great physical evidence can be seen in its ATM's offices and branches. These are the locations where you can carry out transactions with the bank. The bank's website, together with its mobile app, makes it even easier for online users to transact. In other words, the bank targets everyone who does or can do banking transactions, online and offline.
Promotion in the Marketing Mix of UCO Bank :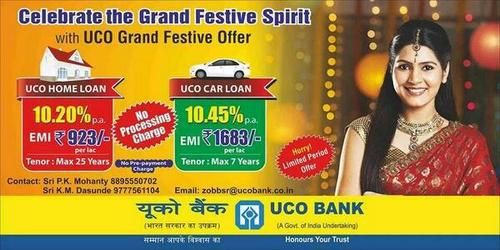 The main promotion strategy of UCO Bank relies on its strong belief of maintaining a high and sustainable image throughout its history. It has always given quality services that have resulted in its users referring other users to the bank. It has also constantly done brand promotion via the media, with adverts being placed in magazines, website dashboards, and newspapers among others. These have helped the bank to position itself as it improves its visibility amongst the customers and the public.
Liked this post? Check out the complete series on Marketing Mix