Industrial Development Bank of India has been renamed as IDBI Bank and is under the ownership of Indian government. It is associated with Banking and Finance industry and deals in financial services. IDBI Bank was formed in the year 1964 and currently occupies a 10th position as world's largest development-Bank in terms of reach to its customers. It has been able to create a definite position for itself through qualitative products, high level of speed in rendering services and latest technology. Some of its main competitions in banking sector are as follows-
Allahabad Bank
State Bank of India
Axis Bank
HDFC
Andhra Bank
About IDBI Bank
Type: Commercial bank
Industry: Banking
Founded: 1 July 1964
Founder: Government of India
Headquarters: Mumbai, India
Area served: India
Key people:  M. R. Kumar (Chairman) and Rakesh Sharma (CEO)
Number of employees: 18,900
Product in the Marketing Mix Of IDBI Bank :
IDBI is a commercial Bank with a wide range of products and services in its product portfolio that has played an important role in the development of capital market, geographical spread of several industries and progress of backwards areas. Its product kit includes-
Agri-business Products
SME Finance
Personal Banking
Internet Banking
Account Alerts
Phone Banking
SMS options
NRI Services
India Post
Lockers
Institutional Banking
Cards like World Currency Card, International ATM-Debit Card, Gift Cards, Cash Cards, Credit Cards and Debit Cards
IPO
Demat Account
Mutual Fund
Payments like Tax, Easy Fill, Stamp-Duty, Online and PayMate
Loans
Deposits
Corporate Banking
Project Finance
Rehabilitation Finance
Infrastructure Finance
Direct-Discounting Bills
Film Financing solutions
TUFS
Derivatives
Tax Payments
Trade Finance
Cash Management Services
Working Capital
Carbon-Credits Business
Advisory Services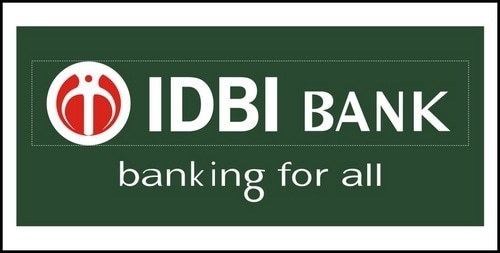 Place in the Marketing Mix Of IDBI Bank :
IDBI Bank is of Indian origin and has spread its network to several parts of India. It has its headquarters base in Mumbai. IDBI Bank serves its esteemed customers through a wide distribution channel that includes services of 3350 ATMs, 1382 centres and nearly 1853 branches located at strategic places to gain maximum advantage. IDBI Bank also has at Dubai its first and only overseas branch. It is served by an efficient workforce that includes services of nearly 16,555 employees till the financial year 2015. IDBI Bank has put the special onus on the location of branches so that they provide maximum visibility and exposure to its customers. It is necessary that the branch is easy-to-access and at a convenient location from the customer's viewpoint.
Price in the Marketing Mix Of IDBI Bank :
IDBI Bank has approximate revenues of rupees 31,453.16 crores by the end of the financial year 2015-16. Its estimated size of the balance sheet of the fiscal year 2016, March 31st includes rupees 3.74 trillion. IDBI Bank has the backing of a robust business strategy that includes highly competent and effective pricing plan so that it can provide customised financial services and solutions. It has adopted a reasonable pricing policy for services and products. The pricing strategy of IDBI includes decisions pertaining to the fee, commission or interest that is charged by the bank and it has tried to maintain a balance between its policies and needs of its customers. IDBI is one of the most powerful banks in India and bank is trying to establish a correlation between seller and buyer so that both come out winners. It provides a choice of options to its clients in terms of lowest possible costs and rates.
Promotions in the Marketing Mix Of IDBI Bank :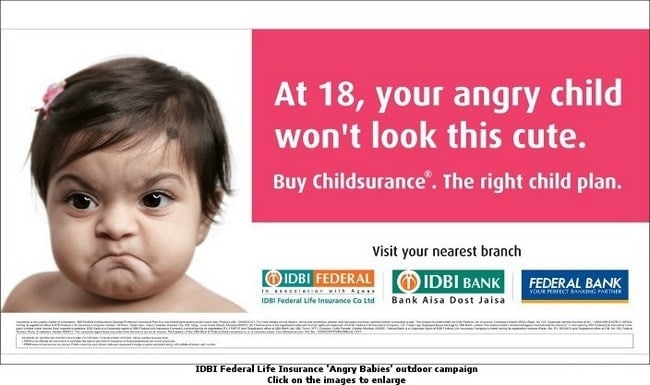 IDBI Bank has positioned itself as a bank that offers full-fledged banking solutions. It has been the recipient of numerous recognitions and awards in lieu of superior services and offerings like Best Public Sector Bank and Overall Best Bank. In the year 2013, IDBI Bank was ranked at 1197 position in Forbes Global 2000. In the year 2011, it received Banking Technology award by Indian Banks Association. IDBI Bank is a believer of promotional activities and its marketing strategy includes promotional activities through every available medium like social, print and electronic. It advertises through telemarketing, personal selling, mouth publicity, sales promotion and advertising campaigns. It has a customer care centre that offers instant help in case of any problems.
Liked this post? Check out the complete series on Marketing Mix