Lloyd's Banking Group is associated with Banking sector and financial services. It is a public limited company of British origins and was founded in the year 1765. In the year 1995 Lloyd's TSB Group was founded by merging Lloyd's Bank and TSB. Lloyd's is an iconic company and has been ranked at fourth position as one of the oldest banks in the United Kingdom. Some of its rival companies are
About Lloyd's Bank
Type: Retail bank
Industry: Financial services
Founded: June 3, 1765
Founders: Sampson Lloyd and John Taylor
Headquarters: 25 Gresham Street, London, United Kingdom
Area served: United Kingdom
Current CEO: Antonio Horta-Osório
Number of employees: 45,856
Major products: Current accounts, savings accounts, mortgages, loans, credit cards, insurance
Product in the Marketing Mix Of Lloyd's Bank :
Lloyd's banking Group offers guidance and support to millions of customers with its comprehensive range of services and products shaped to suit individual needs. It operates via segments like consumer finance, insurance, commercial banking and retail. Lloyd's has a diversified product and service portfolio that includes
Personal Banking
Credit Cards
Current Accounts
Savings Account
Travel Services
Insurance
Car Finance
Loans
Mortgages
Share Dealing
Investments
ISAs
Internet banking
Mobile Banking
Planned Updates
Private Banking
Telephone banking
Mobile Banking
Internet banking
International Banking
Wealth Management
Investment Management
Financial Planning
Financing and Lending
Banking and deposits
Online Commercial Banking
Mobile Banking App
Internet Banking
Business Accounts
Loans and Finance
Cards
Insurance
Payment Services
International Banking
Private Banking
Premier Banking
Everyday Banking
Foreign Exchange Services
Investments
Money Transfers
Savings account
Current Account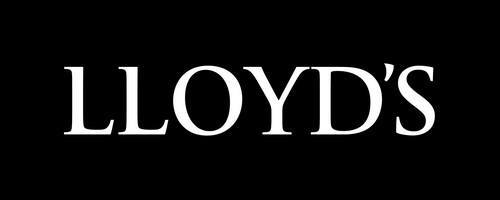 Place in the Marketing Mix Of Lloyd's Bank :
Lloyd's Banking Group is one of the main financial institutions located in the United Kingdom.  It has its headquarters base at 25 Gresham Street in London and registered office is at The Mound located in the city of Edinburgh. It has spread its presence in international market including operations in Asia, Middle-East, Europe and the United States. Lloyd's has strong distribution channels and is divided into subsidiaries and divisions for efficient handlings of its work.
Its banking group is headed by its Retail division which has nearly thirty million clients making it the largest retail bank in the United Kingdom. It focuses on operations in England, Scotland and Wales via fifteen hundred branches spread over the United Kingdom. Its network also includes central data centre, major offices and subsidiary headquarters. Its insurance division is active mainly in Europe and the United Kingdom. Lloyd's recognises the importance of an efficient workforce for better performances and has employed trained employees for this role.
Price in the Marketing Mix Of Lloyd's Bank :
Lloyd's has a robust and diversified financial model that ensures security and stability for its customers in uncertain markets. It has a deep understanding of the economic market and has taken steps to protect its clients against emerging risks. Lloyd's has combined local knowledge with global insight to form its pricing policies. Its main sources of revenues are the several rates of interest and fees levied on lockers, debit cards, credit cards, Demat accounts, current accounts and different types of loans and mortgages. Lloyd's has maintained a value-based pricing strategy by adopting both high and low rates depending on the type of products and services.
Promotion in the Marketing Mix Of Lloyd's Bank :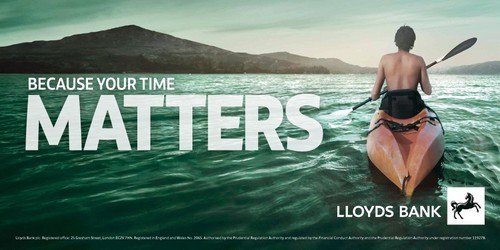 Lloyd's is one of the prominent names in the United Kingdom and has implemented several marketing plans to remain in limelight. It realises the advantage of the positive publicity and hence has taken part in several events and sponsorship deals to create positive brand awareness. It also recognises its responsibility towards the society and has offered active support to disability rights by becoming a Gold member of its institution titled Employer's Forum on Disability.
It has been a recipient of several awards and recognition for its works. In the year 2007 it received Awards for Excellence and in the year 2008, it was ranked at the top position in the annual survey conducted in RfO or Race for Opportunity and in the year 2009 it also earned Bank of the Year award. Lloyd's is one of the major organisations that recognise its responsibility towards women empowerment and in order to improve gender diversity in its organisation has employed nearly 31% of the female workforce.
Liked this post? Check out the complete series on Marketing Mix