Pedigree is a subsidiary of its parent company Mars Incorporated. It is associated with food industry for pets. Pedigree is of American origins and was launched in year 1957. It faces competition from several companies who manufacture food items for pets like
Proctor and Gamble
Colgate-Palmolive
Nestle
Del Monte Foods
Uni-Charm Corp
About Pedigree
Type: Food company
Industry: Pet food
Founded: 1957
Founder: Forrest Mars
Headquarters: McLean, Virginia, United States
Area served: Worldwide
Key people: Alex Warner (Chairman) and John Elsner (CEO)
Number of employees: 40,000+
Product in the Marketing Mix Of Pedigree :
Pedigree is one of the most trusted pet care brands and holds a prestigious position because of its brand value. It has implemented different packaging like small boxes to large bags of food items but with same color combinations of Yellow, Blue and Red. Pedigree product portfolio includes-
Canned Foods
Pedigree Weight Management in Meaty Juices
Pedigree + Healthy Weight Premium Ground Entrée in Meaty Juices
Pedigree + Healthy Joints Premium Ground Entrée
Pedigree + Healthy Heart Premium Ground Entrée
Pedigree + Healthy digestion Premium Ground Entrée
Pedigree Little Champions Puppy Complete nutrition
Pedigree Little Champions Senior Complete Nutrition
Pedigree Little Champions Meaty Ground Dinner
Pedigree Little Champions Grilled Flavours in Sauce
Pedigree Little Champions Chunks in Gravy
Pedigree Little Champions Casserole Dinner
Pedigree Little Champions Butcher's Stew
Pedigree Puppy Meaty Ground Dinner
Pedigree Meaty Ground Dinner (chunky)
Pedigree Meaty Ground Dinner (chopped)
Dry Foods
Pedigree Healthy Weight food for Dogs
Pedigree Active Nutrition for Dogs
Pedigree Healthy Longevity Foods for Dogs
Pedigree Healthy Joints Food for Dogs
Pedigree Small Breed Nutrition for Dogs
Pedigree Large Breed Nutrition for Dogs
Pedigree Puppy Complete Nutrition for Puppies
Treats
Jumbone Treats
Breathbuster Treats
Dentastix Fresh Treats
Pedigree Goodbites Oral Care Snack Food for Dogs
Marrobone Treats
Pedigree Goodbites Hip and Joint Snack Food for Dogs
Dentastix Beef Flavor
Dentastix Treats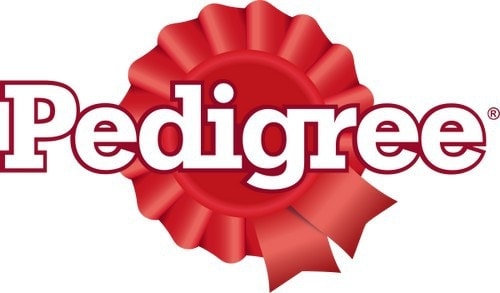 Place in the Marketing Mix Of Pedigree :
Pedigree is an American brand and has spread its product presence in several global countries like United Kingdom, Australia, Canada, Belgium, China, Denmark, France, Germany, Ireland, Italy, Korea, Japan, Mexico, New Zealand, Norway, Spain, Sweden, Thailand and India.  It has manufacturing facilities at Birstall and Melton Mowbray in England with headquarters base located at Franklin in Tennessee.
Another factory was established in year 1974 at Shrewsbury Avenue in Peterborough. Pedigree utilises the distribution channel of its owner company Mars Incorporated to distribute its products successfully to consumer market. Its network includes services of wholesalers, retailers and distributors to reach consumers via supermarkets, hypermarkets, convenience stores, discount stores and petcare-food outlets.
Price in the Marketing Mix Of Pedigree :
A few years back people used to buy dog foods that were least priced. Pedigree has changed this concept by influencing the mindset of today's generation. Via positive brand marketing, it has emphasised on quality food for pets and encouraged consumers to buy healthy and superior food items. Pedigree is seen by consumers as a dependable and affordable brand. It has adopted a value-based pricing policy and kept its price range affordable and pocket-friendly. Its qualitative products have helped the company in earning greater revenues because of larger sales figures.
Promotion in the Marketing Mix Of Pedigree :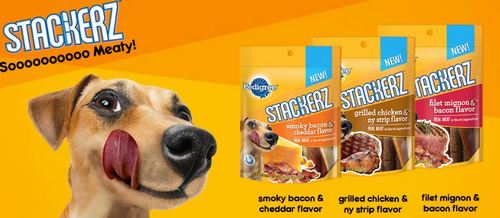 Pedigree has become one of the most popular brand names related to pets in recent times. The company has adopted an aggressive promotional policy that is a combination of both ATL and BTL methods. It has launched several campaigns focussing on emotional and health aspects of dogs. Ads are shown via popular television channels, radio, newspapers, magazines and billboards. The company has also launched campaigns and awareness programs via social media portals like Facebook, Twitter, Blog and YouTube. Popular taglines of Pedigree are
We're for dogs, Dog's rule, Feed the Good and Top breeders recommend it. In the year 2008, a philanthropic organisation titled Pedigree Foundation was launched to find loving homes for dogs. Foundation also offers grants to several dog shelters and rescue organisations. It nudges dog lovers to volunteer, adopt and make donations. It has raised more than 4 million dollars and has distributed nearly 1.1 million dollars to 500 breed rescues and shelters.
Liked this post? Check out the complete series on Marketing Mix