Lenovo is one of the most popular computer and peripheral manufacturing units of the world, which has risen manifold in size in the recent years and has been growing ever since. Lenovo was found by the name of Legend in the year 1984 in Beijing, China, and was incorporated by the name of Lenovo in 1988, and from then has enjoyed major proportion of the market and has become one of the most important players in the computer and peripheral market.
This giant, as of now holds a very strong position in the market and has developed into a very reliable brand, so much so that now it has even taken over PC manufacturing facility of IBM, apart from agreeing to take over Motorola Mobility, the mobile phone manufacturing facility currently owned by Google, which would further benefits its own range of mobile phones.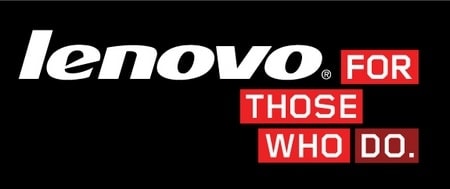 Lately, there has been a specific name that has gotten to be enormously prevalent in machine based industry, and this name is of Chinese IT goliath, Lenovo. The fame of this brand has raised in a compound manner every year, and hence taken a larger piece of the pie because of its very solid methodology and excellent machines and peripherals for customers. Given below is the presentation of the marketing mix of Lenovo that has strongly influenced its name.
About Lenovo
Type: Multinational technology company
Industry: Consumer electronics
Founded: 1 November 1984
Founder: Liu Chuanzhi
Headquarters: Quarry Bay, Hong Kong
Area served: Worldwide
Key people: Yang Yuanqing (Chairman) and Rick Borne (CEO)
Number of employees: 75,000
Products in the marketing mix of Lenovo
Computer and IT based market is highly volatile and has numerous challenges that follow it, and to overcome it a participant has to offer variety and technologically advanced products in order to stay abreast and sustain the market. Lenovo is a brand that has widely differentiated and has not depended upon a solitary class of items or administrations for its extension. The key for Lenovo has been to furnish the business sector with a wide mixed bag of technology driven products to satisfy their separate aspirations. This development has been focused around a broad research and investigation of approaching needs of its clients and distinguishing a need even before it exists, which makes an unedifying dependability and dependence among clients and customers. It has offered machines, and continually enhanced them at consistent interims, and wandered into working frameworks, and giving changes on them consistently keeping the pace alongside the business sector.
There are a large varieties of products in which Lenovo has its expertise namely – Laptops, tablets, smart phones, desktops, servers and accessories. The accessories of Lenovo are one of the most selling and most in demand in the market. The products of Lenovo are known to be dependable and reliable.
Price in the marketing mix of Lenovo
Lenovo is priced competitively when compared to other top brands. In fact, in some areas like accessories it also uses penetrative pricing. The key factor for Lenovo is to balance the price as well as the brand value. If priced too low, then Lenovo risks the drop of brand image and positioning in the mind of customers. However, if priced too high, Lenovo will lose customers to competitors like Dell and Hewlett packard. On the mobile front, Lenovo has too less models to be actually competitive and hence it uses a cost plus pricing method where a fixed markup is added to the product. In the end, laptops are one of the leading products for Lenovo where it is strongly placed on the pricing front – having high value for the demanded price of the product.
Place in the marketing mix of Lenovo
Lenovo has exclusive showrooms as well as multi brand showrooms. It markets itself through modern retail, E commerce chains, and majorly through the vast numbers of IT and peripheral shops present across the country. Typically, Lenovo operates through channel sales wherein distributors are associated with the company. These distributors in turn give to individual retailers and channel dealers. At the same time, Lenovo sells the products directly through modern retail and through online channels. Because of channel marketing concept, Lenovo has been able to spread far and wide for its products. Today, Lenovo has 60000 employees and is present in 160 countries across the globe.
Promotions in the marketing mix of Lenovo
Due to its products, Lenovo has a certain measure of headway when it concerns the promotions department. The technology segment and especially the IT marget is filled with competitors like HP, Dell and Microsoft to make the competition very high in the segment. However, by using the right marketing communications and by targeting geeky customers who like a bit of zing in the products that they use, Lenovo has hit the right promotions mix. It has always showcased its products as the right fit for their customers – which will get the work done. The concept is that Lenovo makes machines which "Do the work" for the customers. The company uses various ATL as well as BTL mediums to get its product across to end customers.
Liked this post? Check out the complete series on Marketing Mix