OLX is associated with e-commerce industry and is actually a marketplace. It is the largest online portal for classified ads and was founded in the year 2006 by its founders Alec Oxenford and Fabrice Grinda. It is a subsidiary of its parent company Naspers, a media group from South Africa. It faces stiff competition and some of its competitors are as follows-
About OLX
Type: Online marketplace
Industry: E-commerce
Founded: March 2006
Founder: Alec Oxenford and Fabrice Grinda
Headquarters: Amsterdam, Netherlands
Area served: 90 countries
Key people: Bob van Dijk (Chairman) and Amit Kumar (CEO)
Number of employees: 10,000+
Product in the Marketing Mix Of OLX :
OLX was launched as an alternative to Craigslist. It operates on C2C marketing policy and is a marketplace that facilitates purchasing and selling of consumer goods like cars, bikes, furniture, electronic appliances, mobiles, laptops, real estate, books, household goods and home décor. It also allows the user to design and display ads with videos and pictures on its site.
The company acts as a wealth creator and enables monetization of possessions and services. OLX convinces individuals to avoid the middleman and work out a deal that is beneficial to him on its own without spending extra money on broker's fees.  People generally tend to accumulate unused goods for a long time and later either sells it to junk dealer or gives it away to someone else.
Keeping this basic thought in mind OLX created an online marketplace for such items which is of not any actual worth to one person but can be of value to other. Portal connects prospective seller and buyer by posting a free ad on its website. The company has created a market from nothing to something. It has targeted lower and a middle-class section of society that is price conscious as its potential customers and has set up its portal keeping them and their habits in mind.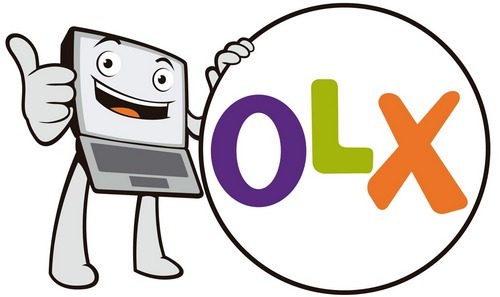 Place in the Marketing Mix Of OLX :
OLX is an easy-to-use and simple interface that is used by millions to meet their personal requirements through used goods.  It has a worldwide presence that has spread to nearly one hundred and five global countries like India, Philippines, Thailand, Indonesia, Kazakhstan, Belarus, Ukraine, Romania, Bulgaria, Hungary, Poland, Brazil, Argentina, United States and Thailand. Its headquarters base is at New York in the United States. It is available in 42 languages and in the year 2014 OLX had monthly transactions of 8.5 million, listings of 25 million, active users per month of 200 million and 11 billion page-views attached to it.
Nearly 54% of OLX's traffic in the global market comes from mobile applications. OLX has always put its onus on mobile apps and its products can easily be surveyed, bought and sold via this medium.  Its distribution channel includes twenty-five offices and a capable and efficient workforce of nearly three thousand employees.
Price in the Marketing Mix Of OLX :
OLX is in the business of free classifieds. A buyer and seller generally make offline payment and hence OLX does not deal with various payment infrastructures.  It has not yet adopted Freemium model in every country. The company does not want monetization of every transaction at this stage.
It wants to penetrate in further markets and wants to make its presence known to every nook and corner of a country. Once it achieves this purpose it will switch to Freemium pricing policy. Till then the company earns its revenues from advertisings. It also has a monetization model that is activated and includes contextual ads with banner ads across its sites. For instance, a buyer looking for a second-hand mobile may be interested in buying a new one if it is near about to his estimated budget.
 Promotion in the Marketing Mix Of OLX :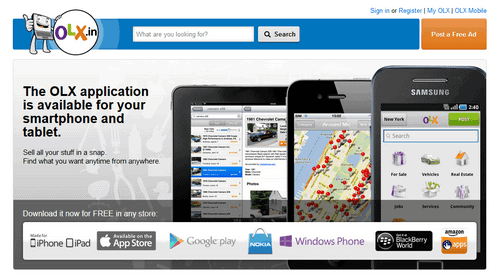 OLX has adopted an aggressive marketing policy so as to make people aware of the advantages of buying and selling on OLX. It has used every available advertising medium to its advantage. The company has invested heavily in advertising via electronic media and its ads have found a widespread audience in television.
It has launched ad campaigns on social media platforms like Twitter, YouTube and Facebook. OLX also advertises via print media in local newspapers. Some of its descriptive taglines in India are Bech De, Wedding Gift, Neighbour's Envy, Ghar Baithe Kamao, and Badi Badi Baatien.
Liked this post? Check out the complete series on Marketing Mix