Cheesecake Factory, Inc is a public company and is associated with food and beverage sector. The company was founded in the year 1978 by David M Overton and has its headquarters in California in the United States.  The brand has targeted people from upper and middle class who are willing to have a delicious and hygienic meal at a good restaurant. Fresh and qualitative ingredients, yummy taste served in a comfortable setting are the reason for the brand's success. Some of its main competitors are as follows-
About Cheesecake Factory
Type: Casual dining restaurant chain
Industry: Food and beverage
Founded: April 1978
Founder: David Overton
Headquarters: Calabasas, California, United States
Area served: United States, United Arab Emirates, and Saudi Arabi
Key people: David M. Overton (Chairman) and David Gordon (CEO)
Number of employees: 46,250
Product in the Marketing Mix Of Cheesecake Factory :
The first restaurant of Cheesecake Factory was opened in Beverly Hills and it laid down its future pattern of providing an eclectic menu, signature cheesecakes and large portions.
The menu has expanded over the years to include forty varieties of cheesecake like fresh strawberry and white chocolate caramel macadamia nut. Some of the products in its menu are-
Desserts include ice cream delights and cheesecakes

Salads

Pizza includes pepperoni,  cheese, Margherita

Small Plates & Appetizers & Snacks

Super Foods are special recipes rich in nutrients and include avocado toast, falafel salad, vegan cob salad

Lunch Specials include lunch pasta, lunch pizza & salad, Renee's special

Pasta includes Pasta-Da-Vinci, garlic noodles

Sandwiches and Glamburgers are served with green salad or French fries and include mushroom, classic, Kobe, cheeseburger

Seafood, Fish, Chops & Steaks

Specialities

Sunday Brunch, Omelettes and Eggs

Skinnylicious

Kids menu is for ten years and younger ones and is served with a choice of lemonade, milk of soft drink

Beverages include wine, beer, cocktails, milkshakes
Place in the Marketing Mix Of Cheesecake Factory :
Cheesecake Factory is a restaurant company and is a major distributor of Cheesecakes. It has a strong presence in the USA and has opened 185 dining restaurants and these are placed under three brand names. One hundred and sixty-five are placed under Cheesecake Factory, eleven in Grand Lux Café and one single restaurant under RockSugar Pan Asian Kitchen.
It has twin facilities for bakery production in Rocky Mount and California. It also licenses menus for other foodservice operators. Some of its products like baked goods are available in cafes and stores of Barnes and Noble. In the year 2011, brand Cheesecake Factory expanded its operations to the Middle East and opened its first restaurant out of USA at The Dubai Mall. Bt the year 2015, the company had eight restaurants in the Middle East.
Price in the Marketing Mix Of Cheesecake Factory :
Cheesecake Factory has adopted a successful concept of providing full-service to its customers. Its restaurants generate high revenues because of high-quality experience of dining in comfortable settings and with varied food options. The company has kept a moderate pricing policy for its products and hence are in great demand. Its items are reasonably priced so that an average person can easily afford the products. In order to increase its customer base brand has adopted a penetration pricing policy and has kept its prices less than its competitors.
Promotions in the Marketing Mix Of Cheesecake Factory :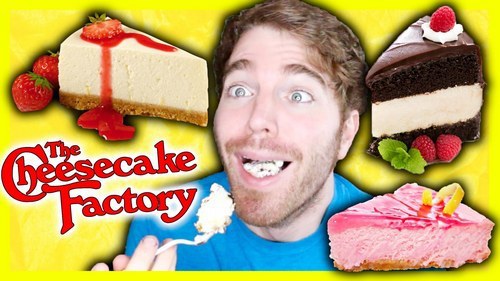 Cheesecake Factory has focussed its efforts on branding and marketing its products. Its secret formula of successful marketing lies in word-of-mouth publicity. During the inauguration of its 120th store, the company offered free dinner to all its invitees. Brand relies on its guests to create awareness about its restaurant and its products. Free cheesecakes were also provided at its opening to staff members and media persons. Customers are also allowed to leave with their leftovers and this has made a huge impact on its customer base as 80% of people prefer to take the leftovers home so that it could be eaten later.
The company has set up a training program for their employees so that better services could be provided. Incentives and other perks are given to staff members with high-score card. This motivates them to perform better. Restaurants are spacious and decorative, customer service is top-grade and the menu offers lots of option. One of the special features of brand Cheesecake Factory is that it provides catering services. These take-out platters serve the minimum of eight people and are basically lunch in the boxed package.
Liked this post? Check out the complete series on Marketing Mix