Greenply Industries Limited is commonly referred to as Greenply and is of Indian Origins. In terms of interior infrastructure, it is the largest company in India. Greenply is an exporter and manufacturer of plywood, blockboard and laminates.
It is the obvious choice for innumerable home and office builders and occupies 26% share of plywood and 30% in MDF market in India. Target customers of the brand also include woodwork professionals, artisans, retail establishments, artists and decorators. The company was established by its founder Shiv Prakash Mittal in the year 1993. Some of its competitors are as follows-
Sai Ply Private Limited
Stylam Industries Limited
Century Plyboards Limited
About Greenply
Type: Public Company
Industry: Manufacturing, interior infrastructure
Founded: 1990
Founder: Shiv Prakash Mittal
Headquarters: Ghaziabad, Uttar Pradesh, India
Area served: India, Nepal, Bangladesh, Sri Lanka, Middle East, Africa
Key people: Manoj Tulsian, CEO, and Shiv Prakash Mittal, Chairman
Number of employees: Over 12,000
Product in the Marketing Mix Of Greenply :
Greenply is a manufacturer of several products related to interior infrastructure. It is a recognised brand that is committed to offering quality products of international standards to its users. Greenply has adopted the eco-friendly approach and latest technology to provide best available options.
It has a comprehensive product portfolio of commercial and residential floor products under several brand names. Its plywood is manufactured from the timber of A+ grade and is borer-free and termite resistant. Some of its products in market are as follows-
Blackboard and Plywood
Specialized Applications
Decorative Veneers-
Spectrumwood

Green Naturals

Black Forest
Ready to install
Ready-Lines Green Doors

Ready-Lines Green Plywood
Doors
Green Edge

Decorative-Veneered Doors

Decorative-Primered Door

Green-Door Stellar

Green-Club Door

Green Doors
Green terrors Wallcovers
Embellish

Silk Road

Missiva

Artisan

Baroque

Enigma

Demure

Zenith

Tintura

Pure Passion

Twilight

Vista 5

Privy
Place in the Marketing Mix Of Greenply :
Greenply is an Indian company with its presence spread over an estimated twenty-one states and three hundred cities in India. Its registered office is based at Tinsukia in Assam and its corporate office is based in Kolkata in West Bengal. Greenply has five manufacturing plants and its first facility was established at Behror in Rajasthan in the year 1993. In the year 2006, another was established at Pantnagar in Uttarakhand.  Other plants are established at Tizit in Nagaland, Bamanbore in Gujarat and Kriparampur in West Bengal. Greenply imports firewood and timber from Russia, Burma, Africa and Malaysia and processes it in its own plants.
The company exports to several countries in world market including Malaysia, Europe, China, Dubai, Kenya, Singapore, Indonesia, Saudi Arabia, Mexico, Australia, United States, Hong Kong, Bahrain, Canada and Taiwan. Greenply has a wide distribution network that includes forty-eight branches of the company along with thirteen thousand dealers, distributors, sub-dealers and retailers.
Price in the Marketing Mix Of Greenply :
In the financial year 2012-13, Greenply recorded Rupees 2,044 crore of net turnovers. The company has a diversified product range that caters to different customers across mid-market, high-end and value-based segment. It has adopted premium pricing policy for its high-end products and perceived value pricing for mid-market and value-based products.
It also faces competition from rival companies and in order to combat their advances and to penetrate in further markets Greenply has gone for penetration and competitive prices. Its price range is actually quite reasonable if one compares it to the premium quality of its products and hence these affordable rates have helped it to garner greater revenues.
Promotions in the Marketing Mix Of Greenply :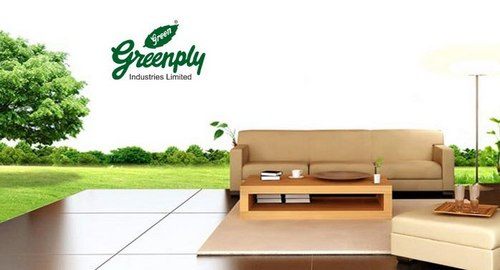 In order to strengthen its position in consumer market Greenply has adopted innovative marketing strategies. It was the first company in India to offer a lifetime guarantee for premium products. Several of its products are certified by official bodies making them superior and high-end. Greenply is committed towards removal and reduction of carbon footprint.
Waste-by-products are being recycled and the company is using eco-friendly options for packaging. Greenply had previously roped in Indian actor Arjun Rampal to act in its commercials which were shown on different television channels. Advertisements are aired on radio, displayed through the print media on billboards, newspapers and magazines. The brand has taken help of social media and its ads are shown on various platforms like YouTube.
Liked this post? Check out the complete series on Marketing Mix