Qatar Airways is associated with the aviation industry. It is a subsidiary and flag carrier of its owner Government of Qatar. Qatar Airways has founded in the year 1993, 22nd November but was able to commence operations from the year 1994, 20th January. It is one of the fastest-growing airlines and has earned a five-star rating because of its services. Qatar Airways faces competition from following companies
British Airways
Lufthansa
Etihad Airways
Emirates
About Qatar Airways
Type: Airline
Industry: Aviation
Founded: 1993
Founder: Sheikh Hamad bin Khalifa Al Thani
Headquarters: Doha, Qatar
Area served: Over 160 destinations worldwide
Current CEO: Akbar Al Baker
Number of employees: 43,000
Major products: Passenger and cargo transportation
Product in the Marketing Mix Of Qatar Airways :
Qatar Airways is one of the most popular commercial airlines. It offers both passenger and cargo services. Its freight branch Qatar Airways Cargo is ranked at the third position in the world as largest cargo-carrier. Qatar Airways offers its services with help of a fleet that includes one hundred and ninety-two aircraft. Its diversified range of services include-
First Class services include seats with legroom of 6.5 inches and equipped with massage functions. It unfolds to become flat beds. Airways also offer entertainment options to its passengers.
Business Class seats can be unfolded to form horizontal beds. Qatar Airways offers massage functions and beverages like champagne and wine.
Economy Class has a seat pitch of 34 inches. Qatar Airways offer individual TV screens with touch facility.
Oryx One is Qatar Airways in-flight entertainment system. Most of the aircraft have personal television screens. It offers Onboard-Connectivity WI-Fi and a passenger can access emails, send MMS and SMS and browse the internet to his heart's content.
The Premium Terminal is at Doha International airport and is meant for business and first class passengers. It offers duty-free shopping, check-in, play and nursery area, conference rooms, sauna, spa-treatment rooms, restaurant and Jacuzzi.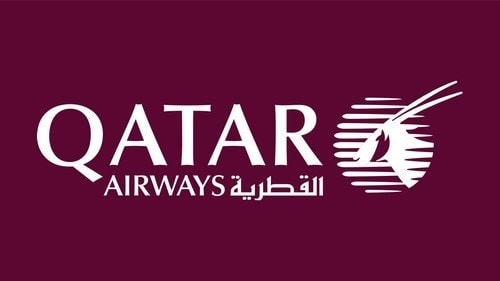 Place in the Marketing Mix Of Qatar Airways :
Qatar Airways caters to an international audience and has spread its network to include several global routes. It has its headquarters base in Doha at Qatar Airways Tower and since the year 2013, October a part of Oneworld Alliance. Qatar Airways functions via hub-and-spoke network and has linked one hundred and fifty destinations in global arena across places like Oceania, South America, North America, Middle-East, South Asia, Far East, Europe, Central Asia and Africa with its base hub at Hamad International Airport.
Qatar Airways is a fully-owned subsidiary that operates with help of its numerous divisions like Qatar Executive, Qatar Distribution Company, Qatar Aviation Services, Qatar Duty-Free, United Media Int, Qatar Airways Holidays, Doha International Airport and Qatar Aircraft Catering Company. It has a strong and capable workforce of forty thousand employees that offers immaculate services.
Price in the Marketing Mix Of Qatar Airways :
Qatar Airways has positioned itself as premium airlines of international level with five-star ratings. It has targeted middle and upper-middle section of society along with corporate clients as its potential customers. Pricing of any airlines is dependent on several internal and external factors.  Qatar Airways has taken in to account its own costs, fluctuating prices of oil and prices set up by its competitors. It faces stiff competition from several rival companies. Qatar Airways has implemented a Going-Rate pricing strategy and kept its ticket prices marginally closer to prices set up by other airlines.
Promotion in the Marketing Mix Of Qatar Airways :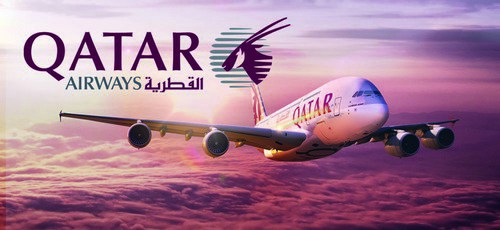 Qatar Airways recognises the impact of good advertising on an organisation. It has adopted several promotional policies to create positive brand awareness. It has launched ad campaigns via television, corporate videos and its own website. Qatar Airways has a Privilege Club loyalty program and has a tie-up with several car rentals and hotels on an international level and a reciprocal agreement with Gol Transport Aereos and Middle-East airlines. It rewards its loyal customers with several benefits.
Qatar Airways has entered into several sponsorship deals to increase its visibility in a consumer market. Since the year 2005, it has sponsored on Sky News weather forecasts. It became primary shirt sponsor of FC Barcelona in the year 2013, July and in October 2016 became associated with Sydney Swans as Official International Airline Sponsor. During Skytrax Awards ceremony in years, 2009 and 2010 Economy Class of Qatar Airways was awarded Best in the world.
Liked this post? Check out the complete series on Marketing Mix