One of the tastiest fast food chains across the country, KFC or Kentucky fried chicken has come out with products and a marketing mix which is hard to be beaten except for the likes of Mcdonalds. Known to be the biggest rival of Microsoft, KFC is rising in leaps and bounds. The marketing mix of KFC discusses the strength of KFC through its 4P's.
Product in the Marketing Mix of KFC
Streetwise: Veg Snacker, Chicken Snacker, Snack Box, Rizo Rice, Rizo Gravy, Mini Krusher,
Snacks: Popcorn Chicken, Hit Wings, Boneless chicken strips
Veggie Selection : Veg Snacker, Veg Zinger, Veg Strip with Salsa
Toasted Wraps
Burger: Veg Zinger, Chicken Zinger, Tower Zinger
Box Meal
Chicken Delight : Fiery Grilled, Hot and Crispy, Original Recipe
Bucket Chicken
Signature sides: Corn on the cob,  Coleslaw, Fries
Krusher: Frappe, Iced Mochaccino, Iced Kappucino
Desserts: Soft wirl, Choamor, Brownie Sundae 
Price in the Marketing mix of KFC
KFC follows both optional pricing and mixed bundling pricing. A consumer can buy dishes from the basic menu and go for add-ons (Optional pricing) and there are combo offers which comprise a mix of items. The pricing of products ranges approximately from 25 Rs. to ~675 Rs. KFC has variety of options in each category, For e.g.: In Bucket, there are menus with 8pcs, 12pcs and also 12pcs variety bucket(Hot & Crispy Original Recipe and Chicken Strips).
Place in the Marketing mix of KFC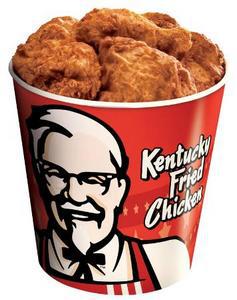 KFC initially opened its outlets in metros and Tier I cities, now it has gradually moved to Tier II cities where the buying power is one the rise due to rapid urbanization. KFC has its outlets in all major cities and has overtaken Pizza Hut in Quick service restaurants. By the year 2015, KFC is expected to have 500 outlets in India.
Promotions in the Marketing mix of KFC
KFC does promotional activities by offering add-ons to the existing menu, gift coupons, T-shirts, Kids meal etc. KFC promotes its products through LCD displays kept inside its outlets which promotes their products and kindles desires among consumer. India being the country with largest youth population has favored the growth of KFC and it has become the fastest growing fast food chain in India pushing aside McDonalds' and Pizza Hut.
Also Read Service Marketing Mix