Shell is a public company of Anglo-Dutch origins. This multinational corporation serves a global area and has it's headquarter base in Netherlands. It has been declared as one of the most-valuable companies in global market. Shell is associated with gas and oil industry and was founded in year 1907 by merging Shell transport and trading, which was based in United Kingdom with Royal Dutch Petroleum.
In year 2016 it was declared as seventh-largest corporation worldwide based on revenues and as one amongst six supermajors related to gas and oil. In year 2016 it has been acknowledged as second-largest corporation globally in relation with oil. Company has various subsidiaries and one of them Shell oil company provides it the largest business. Shell faces competition in this field from major competitors like the following-
About SHELL
Type: Integrated energy company
Industry: Oil and gas, chemicals, renewable energy
Founded: 1907
Founder: Marcus Samuel
Headquarters: The Hague, Netherlands
Area served: Worldwide
Key people: Andrew Mackenzie (Chairman) and Wael Sawan (CEO)
Number of employees: 90,000
Product in the Marketing mix of SHELL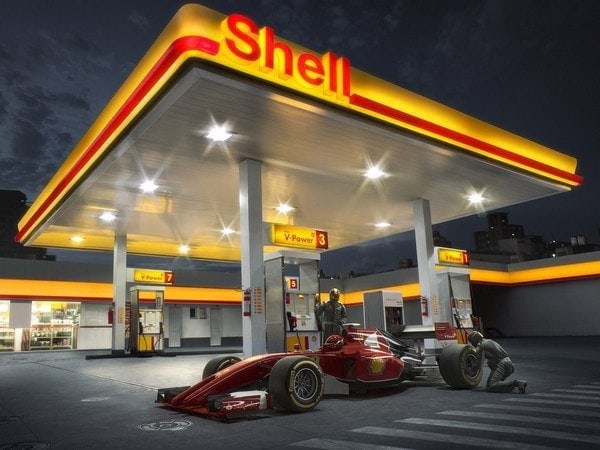 Shell is an integrated corporation and is actively involved in almost all the areas of gas and oil industry including trading, power generation, petrochemicals, marketing, distribution, refining, production and exploration. Shell is actively occupied in its downstream and upstream operations.  In year 2000, company was involved in minor capacity with activities like renewable energy in relation with wind, solar power and biofuels and also in hydrogen projects.
It deals in products and product related services. Its product folio includes petrochemicals, natural gas and petroleum. In year 2016, company acquired BG group and provided further addition in its activities in relation with deep-water gas and oil production in Brazil and liquefied natural-gas globally.
Vital petroleum products are sold at retail outlets like engine oils, CNG, diesel, petrol and unleaded petrol. Additional services are also provided like automotive services and manual car-wash. Shell aviation provides fuel for at least 800 airports and it's another subsidiary is chief provider of bitumen solutions.
Place in the Marketing mix of SHELL
Shell is a global company with its network spread over ninety countries. It has a production of 3.1 million barrels per day of oil. Company realises the value of an effective distribution policy and has set up nearly forty four thousand service stations in numerous parts of world.
Petrol retailing outlets are highly competitive and Shell has its own outlets and its products are also sold in other outlets with which it has prior agreements. As customers do not show any preference for a particular brand of petroleum product, infrastructure of outlets are designed and placed in such a manner that it proves convenient for customers to get easy access. Most of the retail outlets of Shell have grocery stores and ATMs for customer convenience.
Price in the Marketing mix of SHELL
Shells strategy is to strengthen its position as world leader in gas and oil industry. Its policies are focussed on offers that provide better returns and free-flow of cash. It is aiming at cutting down costs but not at the expense of its consumer base. Shell has decided on a pricing policy that is beneficial to the company and also its investors and clients. It has divided its products in different segments like good-quality petrol, superior petrol and premium petrol and then has based its pricing policy accordingly. Most of petroleum products are government regulated so there is very little you can do for the pricing.
For some products its policy is very reasonable and for others a bit competitive when active participation of competitors is involved in setting up of base prices. For premium products like premium petrol it has developed a premium pricing strategy. Retailers charge higher margins on many services at their outlets and in few cases they provide free services to maintain their customer's loyalty thus providing a suitable balance.
Promotions in the Marketing mix of SHELL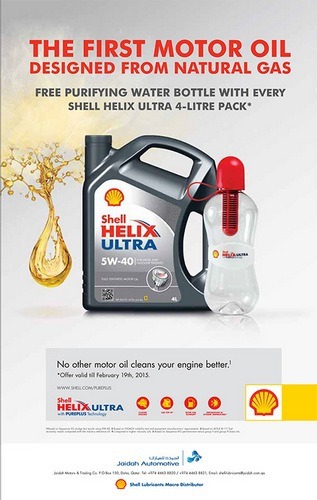 Shell realises the potential of active and positive marketing and hence has decided to participate in matters like environmental, safety and socially responsibility. It wants to project itself as a brand that is aware of right and wrong and will take necessary steps to create a balanced environment. Logo of Shell is one of the most familiar and popular commercial symbols in world and provides it with a distinctive and recognizable identity.
Brand Shell has been involved in various sponsorship deals for promoting its brand and products. It has been actively involved in motorsport activities and has been a sponsor for BRM, Ferrari, McLaren, Hyundai Motorsport, Lotus and others over the years. Its commercials highlighting various products and are broadcast on televisions and internet and are displayed in magazines, newspapers and holdings.
Liked this post? Check out the complete series on Marketing Mix