Syska accessories and Syska LED Lights are sold under brand name Syska. It is a privately held company of Indian origin and is also a subsidiary brand of its parent company SSK Group. Syska is associated with electrical equipment industry as it deals with manufacturing and marketing of LED lights and accessories for the residential, industrial, commercial and retail application.
Brand Syska was founded in the year 2012, 15th May and within a short time-span has been able to create a niche market of its own. Syska LED Lights faces stiff competition in consumer market and some of its competitor companies are as follows-
About Syska
Type: Electronics and lighting company
Industry: Consumer electronics, lighting
Founded: 1995
Founder: Rajesh and Govind Uttamchandani
Headquarters: Mumbai, India
Area served: India
Key people: Rajesh Uttamchandani (Chairman) and (CEO)
Number of employees: 10,000+
Product in the Marketing Mix Of Syska :
Syska is one of the prominent members of LED market in India. It offers a vast range of quality tested products with features like reliability, durability and aesthetic designs.
Excellent service, quick delivery, advanced technology and innovative products have given Syska a greater competitive edge in the consumer market. The company offers lasting and simple lighting solutions crafted to meet international standards. Syska has a diversified portfolio that includes the following-
Syska LED Smart Light
Syska LED Commercial Usage Lights
Street Lights
LED Hi-Bay
LED Flood Beam Lights
Syska LED Home and Office usage Lights
Multi-panel Light
Panel Lights
Down Lights
Ceiling Lights
Rocket
Bulb
LED Spot and Reflector
Candle
Spike Buster
Emergency Lantern
T8 Tube Light
T5 Batten Light
Cabinet Lights
Track Lights
Syska Accessories
Power Banks
Speakers
Blue Tooth Headsets
In-Ear Headphones
On-Ear Headphones
Selfie Sticks
Mobile Cases
Chargers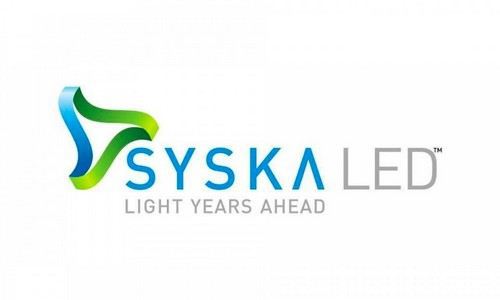 Place in the Marketing Mix Of Syska :
Syska is a well-recognised brand that has spread its product presence to most parts of India.  It started its operations from Pune in Maharashtra and later established its headquarters over there. Brand has several manufacturing plants in India and its automatic overseas facility is in Korea. Syska has spread its international presence to include several global places like Africa, Middle-East, Sri Lanka, Nepal and Bangladesh. It has a widespread and powerful distribution network as it takes help of its parent company to distribute its products and it includes services of sixteen hundred member sales team and twenty branch offices.
Products are easily available at numerous outlets like a hypermarket, supermarket, discount stores, convenience stores and lighting shops. Syska products can be obtained online via its own website and other shopping portals. Syska has created Syska Lounge, an exclusive channel for distributing its products. It has vast spaces to display its entire range including recent innovations, speciality products and popular bestsellers. These are spread across seventy-five locations in states like Gujarat, Uttaranchal, Maharashtra, Delhi, Uttar Pradesh, Rajasthan, Madhya Pradesh, Chhattisgarh, Andhra Pradesh, Punjab, Jammu and Kashmir and Nagaland. Syska has a talented workforce that helps inefficient workings.
Price in the Marketing Mix Of Syska :
Syska has managed to outshine most of its rival brands because of superior product quality and fair prices. It faces competition from several rival brands dealing in similar products. Syska has adopted a competitive pricing policy so that it can gain a competitive advantage in the consumer market. It has kept product prices affordable and reasonable so that it is easy for a consumer to make a purchase. Moreover, all its products are energy-efficient with a two-year warranty and hence it is beneficial to buy Syska product in the long term as it automatically starts cutting cost price.
 Promotion in the Marketing Mix Of Syska :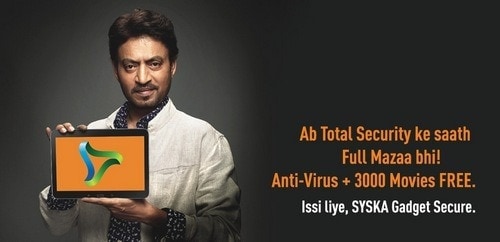 Syska is a reputed brand that has adopted intensive marketing policy to create positive visibility in the consumer market. It has launched informative and trendy ad campaigns via electronic and print media that can be viewed in popular channels of television, radio, magazines, newspapers and billboards in highly populated areas for maximum exposure. Syska has also taken help of social media platforms and has launched product awareness programs via Facebook, Twitter, YouTube, its own website and other shopping portals. As part of the promotional campaign, the brand offers discounts on product prices at periodical intervals.
Liked this post? Check out the complete series on Marketing Mix