Titan Industries is a joint venture between Tamil Nadu Industrial Development Corporation whose operation commenced in 1984 and Tata Group. TIDCO commenced operation under the name Titan Watches after which it diversified to jewellery in 1994 under brand name Tanishq. Subsequently, it got into eyewear and fragrance under the name SKINN in 2013. The same year, Fastrack helmets were released. It is in 1993 that the company name was changed from Titan Watches to Titan Industries.
Titan is the main wrist watch manufacturing company in India and ranks number five globally in production and sale of the same. The company has been able to understand the consumer needs and psyche hence its ability to position itself as the leader in India with about 65% of all watches being bought in that country being from within its brands. The company has got quality products with the high-income groups, middle-income groups as well as the low-income groups all being targeted alike.
It is the classical design that its products have, in conjunction with their superior qualities that have made Titan outclass its other local competitors namely:
About Titan Industries
Type: Public limited company
Industry: Fashion accessories
Founded: 1984
Founder: Tata Group
Headquarters:India
Area served: India
Key people: N. Chandrasekaran (Chairman) and S. Ravi Kant (CEO)
Number of employees: 25,000
Product in the Marketing Mix of Titan Industries :
The company believes in diversity and through wrist watches are its main products, it has also largely invested in eyewear, jewelry as well as in precision engineering. Its product mix is has been clustered into these four main categories with specifics being as follows:
Watches: Watch brands include Titan, Nebula, Tommy Hilfiger, Octane, Fastrack and the Raga Orion
Eyewear: Fastrack accessories and Titan Eye+
Jewellery: Tanishq, Zoya, and Goldplus
Precision Engineering: Dashboard instruments, Precision Components, Aerospace Automation solutions, Medical Automotives together with Subsystems
It has been proven that once someone likes a company's product, they will always trust the others even if they lie in different categories. It can, therefore, be said that the continued innovation and development of products under different categories plays a key role in positioning Titan Industries at the core of the Indian and global market.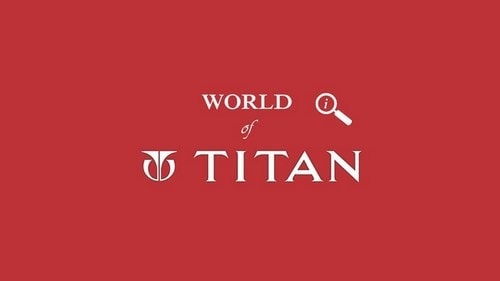 Price in the Marketing Mix of Titan Industries :
The company employs the use of different pricing aspects for different products. For instance, jewellery is mainly offered to the market in an array of flexible payback options. The jewellery cost from a few thousand Indian rupees all the way to some crores.
On the other hand, watches can cost from as low as Rs. 249 all the way to above Rs. 10,000. For the economic class of people, the Sonata brand has been designed for you whereas the Fastrack brand offered diverse products e.g. belts, goggles, and bags all at different pricing ranges. The company's precision instruments' pricing is based on the customer's customization requirements.
The pricing of its products cut across the line from the low to premium prices thus being able to capture the entire market
Place in the Marketing Mix of Titan Industries :
Titan sells its products mainly through online and offline stores. Most of the stores selling its products are run by franchisees but it also has its exclusive design studios for the sale of watches and jewellery. The company brags of at least 204 Titan Eye+ Stores and 332 exclusive showrooms branded as "World of Titan." These are in 130 cities. It also has at least 700 after sales service stores, at least 83 Fastrack shops, at least 31 Goldplus shops and at least 130 Tanishq boutiques & Zoya shops
Both online and offline, you are sure of getting Titan products wherever you are, especially by the click of a button.
Promotion in the Marketing Mix of Titan Industries :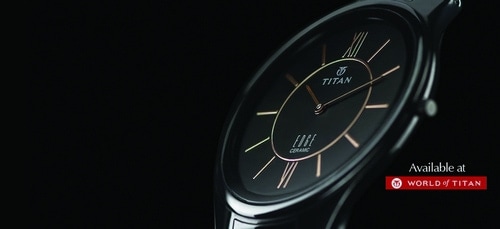 The company uses different promotional mechanisms for different products. It mainly employs two broad promotional mechanisms, one for the Precision Engineering products and the other for watches, jewellery & accessories. For watches, jewels together with accessories, loyalty cards & gift cards are used to attract customers.
The company also uses the social media and PoP ups as other methods of promoting such like products. Gold retailers also do offer their potential customers with instalment schemes & EMI options for the Gold products.  The company also uses celebrities such as MS Dhoni, Soha Ali khan, Katrina Kaif, Farhan Akhtar and Amir Khan to endorse their products.
Liked this post? Check out the complete series on Marketing Mix