Vans is a subsidiary of its parent company VF Corporation. It was founded in year 1966 by its co-founders Asiah Brewster, Paul Van Doren, Serge D'Elia, James Van Doren and Gordon C Lee. Vans is an American company and is associated with lifestyle and retail industry as it deals in apparels and accessories. It has created a niche place for itself in sporting community as a reputable and desirable brand.  The brand faces competition from the following
Element
DC
Timberland Llc
Nike, Inc
Converse Inc
About Converse
Type: American manufacturer of skateboarding shoes and related apparel
Industry: Footwear and apparel
Founded: March 16, 1966, in Anaheim, California
Founders: Paul Van Doren, Jim Van Doren, Gordon Lee, and Serge Delia
Headquarters: Costa Mesa, California
Area served: Worldwide
Current CEO: Steve Van Doren
Number of employees: 15,000+
Major products: Skateboarding shoes, apparel, and accessories
Product in the Marketing mix of Vans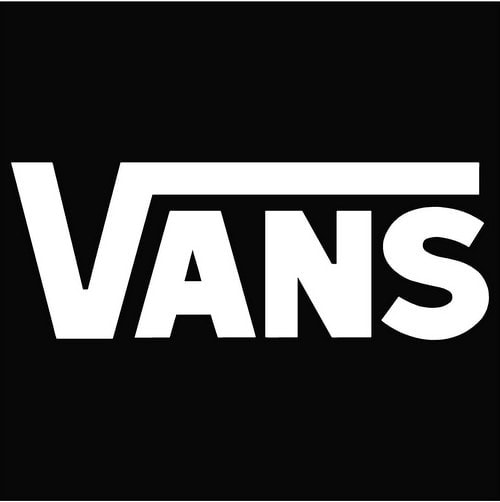 Vans is a manufacturing company that deals in designing and making skateboarding footwear and apparels related to it. It has aligned with skating since its inception and has manufactured footwear with the best grip, thickest sole and resilient stitching and hence has become an all-time favourite of skaters. Later it entwined with other sports like snowboarding and surfing to increase its product portfolio. The company sells items for men, women and kids.
Footwear is available in colours like white, red, blue, black, checkerboard and original classic and in different sizes to suit individual needs. The company uses materials like synthetic, suede, vegan-friendly, canvas, leather and textile in patterns like an animal, floral, colour-block, checkerboard and solid. For shoes, Vans has collaborated with Metallica, a tribe called Quest, Kyle Walker, Spitfire, Gilbert Crockett and Chima Ferguson.
Apparels are available in colours like blue, grey, pink, white and black and in various sizes. Materials used by the brand are spandex, nylon, viscose, elastane, polyester and cotton with patterns that include stripes, floral, solid and checkerboard. The company has collaborated with Lazy Oaf for women's apparel and Spitfire and Chima Ferguson for men's. Products are available for boys and girls for ages between 0-3 years and 4-12 years. Vans has a diversified product portfolio with several options for its customers. It includes
Men
Apparel- Board-shorts, shorts, denim and trousers, jackets, hoodies and sweaters, tanks and t-shirts and shirts
Footwear- Laces, lightweight shoes, surf shoes, skate shoes, slip-on shoes, mid&hi-top shoes and low-top shoes
Accessories- Laces, belts, key-chains, wallets, socks, sunglasses, beanies, hats and backpacks
Women
Accessories- Laces, key-chains, wallets, socks, sunglasses, beanies, hats, backpacks and bags
Apparel- Bottoms, dresses, jackets, shirts, hoodies and sweaters, t-shirts and tops
Footwear- Laces, lightweight shoes, surf shoes, skate shoes, slip-on shoes, mid&hi-top shoes and low-top shoes
Kids
Kids Suede Slip-on Bunny Shoes
Toddler Mermaid Asher V Shoes
Kids Suede old Skool Shoes
Kids Classic Slip-On Shoes
Kids Checkered Classic Slip-on Shoes
Kids Authentic Shoes
Place in the Marketing mix of Vans
Vans is a global corporation that has spread its presence to include several countries. It operates via its headquarters based at Costa Messa in California. The brand started its journey from its first store in Anaheim in California and sold its footwear directly to the customers.
Since then it has opened three hundred and fifty chain stores in Asia, Europe and North America via one hundred and fifty partnership deals. In the international market, China is its main hub with several departmental in-store outlets in places like Shanghai and Beijing. Shanghai also has an exclusive Vans outlet. The brand has a retail outlet at Carnaby Street in London that acts as its flagship store in Europe.
The company has a strong distribution channel that enables its products to reach the customers easily. It has its own outlets and its products are also sold via speciality stores of skates and surfing. Its official site is also one of its major outlets as it has helped in expanding business via e-commerce.
Price in the Marketing mix of Vans
Vans being an established brand have targeted upper and upper-middle class people from urban cities as its prospective customers. The company has positioned itself as a qualitative premium brand that offers best possible products to satisfy its customers.
People who wear this brand are automatically associated with a cool and happening image from the world of snowboarding, surfing and skating. Vans is equal to youth culture and has become synonymous with trendy and fashionable products. It is one of the most popular and profitable brands of its parent company with ever-growing sales figures because of a surge in both international and domestic markets.
To maintain its high sales figures Vans has adopted a reasonable pricing policy that keeps its product prices affordable and helps the customers to make an easy buy. Its main target group is either from sports arena or youngsters and hence it maintains its mid-level pricing strategy for them. The company believes in making profits by selling in larger quantities. This strategy has proved successful as it has been earning great revenues in both national and international markets.
Promotions in the Marketing mix of Vans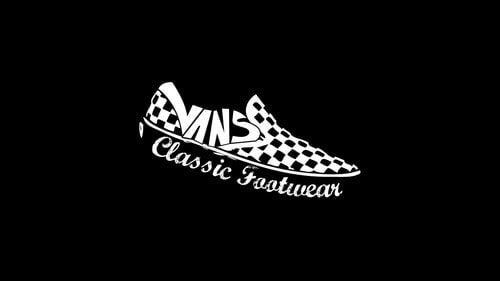 Vans has a strong brand name in the international arena and in order to retain it the company participates in several events and offers various sponsorship deals. It mainly sponsors teams related to motocross, BMX, snowboarding and surf. It has become the primary sponsor since the year 1996 of the annual Vans travelling rock festival titled Warped Tour.
Vans is the title sponsor of Duct Tape Invitational and US Open of Surfing in the year 2014 at Huntington Beach in California. The company has opened a skate park at Orange in the year 1998 and later in the year 2009 updated it with other facilities. It later built others at Huntington Beach in California and in The Old Vic Tunnels in London. Vans has associated its brand with youth sports and works towards creating a deep-rooted and secure position in the consumer market with its promotional policies. It has partnered and sponsored creative artists and musicians to maintain its unique position.
The company is a fan of social and digital media and has translated seamlessly into such realms via content marketing. Its Facebook page and Instagram page have more than 15.3 million and 3.8 million likes respectively. Content about products and sports culture is shared via its own website and other social media tools. Photos and videos of charities, events, surfers and skaters are uploaded to create positive brand awareness.
Liked this post? Check out the complete series on Marketing Mix