Woolworths is a subsidiary of its parent company Woolworth's Group.  It is associated with lifestyle and retail industry as it is a retail chain of supermarkets. The company is of Australian origin and was founded in year 1924. Woolworths is one of the pioneer companies of Australia. It faces competition from the following
About Woolworths
Type: Supermarket chain
Industry: Retail
Founded: 1924
Founders: Percy Christmas, Stanley Chatterton, Cecil Scott Waine, George Creed, Ernest Williams
Headquarters: Bella Vista, New South Wales, Australia
Area served: Australia
Current CEO: Brad Banducci
Number of employees: 197,000+
Major products: Groceries, fresh food, homewares, clothing, electronics
Product in the Marketing mix of Woolworths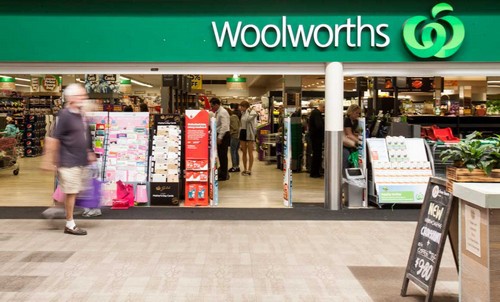 Woolworths is one of the leading retailers that offer every type of grocery item as part of its product portfolio. The diversified range is simply amazing and includes
Apparel and Accessories
Hair Accessories
Sunglasses
Belts
Gloves and Hats
Purses and Bags
Ponchos, Wraps, and Scarves
Watches and Jewellery
Footwear like Sandals, Boots, Wedges, Formals, Shoes, Pumps, and Sneakers
Sleepwear like Shapewear, Socks, Thermals, Slips, Camis, Bodysuits, Lingerie Sets, Underwear, and Slippers
Sportswear
Apparel like Shorts and Trousers, Shirts, Suits, Skirts, Playsuits and Jumpsuits, Activewear, Dresses, Denim, Coats and jackets, Leggings and Jeggings, Pants, Jeans, Blouses and Tops, Shirts and T-Shirts.
Swimwear
Household
Homewares
Pest Control
Laundry
Kitchen
Cleaning items
Bathroom
Electronics
Hardware
Stationary
Garden bags
Baby
Baby Formula
Baby Accessories
Baby Food
Wipes and Nappies
Pet
Dogs and Puppy
Cat and Kitten
Birds and Fish
Liquor
Spirits
Imported, Fortified and Cask Wines
Sparkling and Champagne
Red Wine
White Wine
Cider and Beer
Drinks
Flavored milk
Coffee
Tea
Water
Energy and Sports Drink
Iced Teas, Juices, and Cordials
Soft Drinks
Freezer
Frozen Fruit
Frozen Vegetables
Frozen Pizzas
Frozen Meat
Frozen Seafood
Wedges and Chips
Frozen Gluten Free
Frozen Meals
Icecreams
Frozen Desserts
Frozen Sausages and Frozen Pies
Pantry
Instant Meals and Canned Food
Condiments
Baking
Spices and Herbs
Coffee and Tea
Spreads and Breakfast
Confectionary and Snacks
Grains, Pasta and Rice
Desserts
Vinegar, oil and Sauce
Health Foods
Dairy, Fridge and Eggs
Pate and Dips
Margarine, Butter and Eggs
Desserts, Custards and Creams
Yoghurt
Milk
Cheese
Specialty Dairy
Fresh Pasta and Sauces
Ready-to-eat Meals
Vegetarian and Vegan
Bakery
Packaged Bread and Bakery includes Bagels, Rolls, Flatbread, Wraps, Pizza Base, Pastries, Cupcakes, Scones, Muffins, Pancakes, Crumpets, Biscuits, Cookies and Packaged Bread.
In-store Bakery includes Desserts, Pastry, Cookies, Scones, Cakes, Bread Rolls and Bread
Seafood, Meat and Deli
Deli Specialities
Deli Meats
Seafood and BBQ Meat
Seafood
Meat
Veg and Fruit
Organic
Salad
Vegetables
Fruit
Place in the Marketing mix of Woolworths
Woolworths is a well-known retail chain in Australia that has been able to occupy an 80% share of the Australian supermarket. It has its headquarters base at Bella Vista in New South Wales. Some retail chain uses brand name Woolworths and are located in Germany, Austria, Mexico, South Africa, India and New Zealand. In the United Kingdom, the retail name has more than eight hundred stores spread across most parts of the country.
Woolworths has set up a widespread chain and operates via nine hundred and seventy-six supermarkets as well as nineteen convenience stores. The stores are clean, attractive and are set up in such a manner that the customer can navigate through it easily.
It has launched Woolworths online and a mobile app for shopping from home. The company also offers home delivery service to its customers. Woolworths has realized the advantages of easy availability and accessibility and hence has chosen and launched its stores in locations that grant both to its customers.
Employees are an integral part of any organization and the company has appointed competent staffs who deal efficiently with its customers. The staff ensures that the customers are happy with the services offered and encourage feedbacks to know about any discrepancy in dealings.
Price in the Marketing mix of Woolworths
At the end of the financial year 2015, Woolworths posted revenues of 42.132 billion A$. It has targeted working class and upper-middle class people as its target customers. The company has positioned itself as an outlet offering customer-focused services and every possible product at convenient prices under one roof.
Woolworths offers its customers high-quality premium products. Besides the items, it also offers additional benefits like incentives and discounts on fuel prices. The company faces stiff competition from several rival brands. It has adopted a mixed pricing strategy that is dependent on products, related market, and prices set up by competitors etc.
Most of its product prices have been kept at par with the prices set up by its rival brands. Some premium products, however, are priced a bit higher than the prices set up by competitors. Its unique mixture of pricing strategy has worked well for the company as it continues to grow and earn in leaps and bounds.
Promotions in the Marketing mix of Woolworths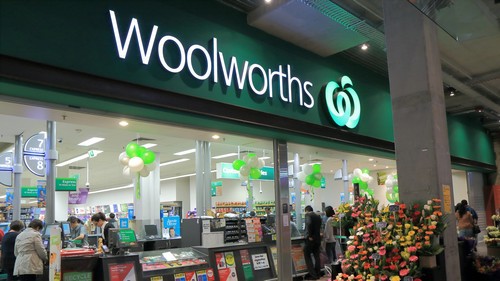 Woolworths believes in innovative marketing and has launched several schemes to create and maintain its brand visibility in the consumer market. The company uses newspapers, radio, magazines, newsletters, billboards, hoardings, and leaflets as part of its promotional tools to create further brand awareness.
It is socially aware and has taken help of its own mobile app, official website, Facebook page, Twitter account and YouTube to create a niche place for itself via positive marketing. In the year 1987 Fresh Food People campaign was launched by the company that was very successful and it continued till the year 2012.
In order to maintain the brand loyalty of its customers, Woolworths has launched Loyalty Schemes. It includes an incentive in terms of subsidized petrol prices at petrol stations owned by Caltex Woolworths and Woolworths Plus Petrol.
The discount was dependent on the purchase amount at its store. It offers Everyday Rewards, a shopping card that keeps track of its purchases and offers related discounts. The company also offers gift cards to its regular customers as part of their reward for shopping with Woolworths.
Liked this post? Check out the complete series on Marketing Mix