MetLife Insurance Company is a publicly traded company of American origins. It is associated with financial services industry and deals in life and health insurance plans. It was founded in the year 1868 and in the year 1915 it changed from Stock-Life-Insurance Company to Mutual Company. MetLife Insurance Company has the experience, vision and global resources to offer financial certainties to its clients in these uncertain times. Some of its competitors are as follows-
New York Life Insurance
Allstate
Delphi Financial Group
AXA Group
Allianz
About Metlife Insurance Company
Type: Insurance company
Industry: Financial services
Founded: March 24, 1868
Founder: Henry B. Hyde
Headquarters: New York, United States
Area served: Worldwide
Key people: Steven A. Kandarian (Chairman) and Michel A. Khalaf (CEO)
Number of employees: 49,000
Product in the Marketing Mix Of Metlife Insurance Company :
MetLife Insurance Company is ranked at first position as world's largest provider of annuities, insurance and employee benefits with ninety million customer base. It has a diversified product portfolio that includes
Life insurance
Term life Insurance
Permanent life Insurance
Universal life Insurance
Disability Insurance
Individual Disability Insurance
Business Owners Disability Insurance
Home Insurance
Homeowners Insurance
Renters Insurance
Condo Insurance
Mobile Home Insurance
Insurance for Landlords
Auto Insurance
Motorcycle and RV Insurance
Boat Insurance
Car Insurance
Dental Insurance
Group Dental
MetLife TakeAlong Dental
Accident and Health Insurance
Hospital Indemnity Insurance
Critical Illness Insurance
Accident Insurance
Cancer Insurance
Vision Insurance
Vision Access
Vision PPO Plan
Annuities
Variable Annuities
Index-Linked annuities
Fixed Annuities
Income Annuities
Personal plans
Savings Plans
Protection Plans
Childs plans
Investment Plans
Health Plans
Retirement Plans
Rural Plans
Monthly Income Plans
Real Estate
Investment Management
Capital Markets
Equity Real Estate
Private Capital
Tax Equity
Infrastructure Finance
Agriculture
Food and Agribusiness
Farm and Ranch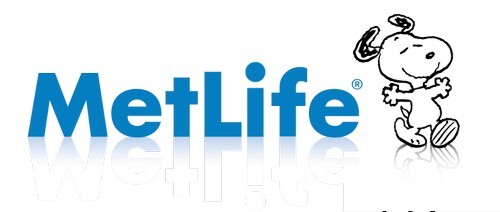 Place in the Marketing Mix Of Metlife Insurance Company :
MetLife Insurance Company has spread its presence in the United States as well as in international arena through its customers in sixty countries like Argentina, Brazil, Mexico, Australia, China, India, Japan, Malaysia, Nepal, Italy France, Spain, Egypt and Qatar.  It has its headquarters base at New York City in the United States. MetLife Insurance Company conducts its operations with help of acquisitions, organic growth, partnerships, joint ventures, affiliates and subsidiaries and holds the position of market leader in places like Middle-East, Europe, Asia-Pacific Region, Latin America, Japan and the United States.
The company has a strong distribution channel that has helped in creating a strong global presence via its network of agents, direct marketing channels and third-party distributors like consultants, brokers and banks. It has a workforce of more than sixty-six thousand employees to help it in achieving its goals through impeccable services.
Price in the Marketing Mix Of Metlife Insurance Company :
MetLife Insurance Company has ninety largest companies listed in Fortune 500 as its clients. It works with governments, corporations and families and is a recognised leader and leading innovator in offering saving solutions and protection planning plans. Its insurance plans bring in more than 50% of total revenues for the company. MetLife Insurance Company has adopted value-based pricing policy and charges a combination of low and high rates dependent on customer and plan in motion. As the company faces fierce competition in insurance sector it has kept its rates reasonable and affordable so that it does not lose the loyalty of its customers.
Promotions in the Marketing Mix Of Metlife Insurance Company :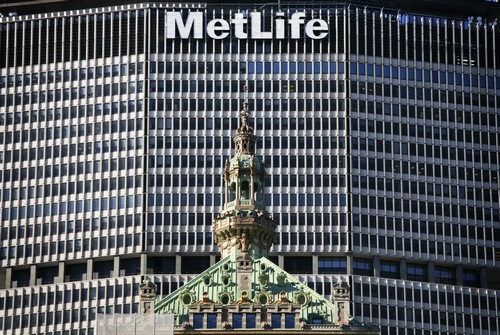 MetLife Insurance Company in the year 2015 has been ranked at number one position as world's most admired companies in the insurance sector by Fortune magazine. It recognises emerging power of social media and has set up a marketing team to develop close relations with its customer base through its mediums.
This customer-centric approach has taken MetLife Insurance Company one step forward as it now updates relevant information regularly on its website. It also deals directly with customers through its Facebook page, Twitter and LinkedIn. It has also adopted traditional promotional tools to create and maintain its brand awareness via advertisements in newspapers, magazines and television. MetLife is aware of its social responsibility and has an independent charitable trust MetLife Foundation that offers donations to worthy causes.
Liked this post? Check out the complete series on Marketing Mix