Ogilvy and Mather are associated with the advertising industry. A company was founded in London in the year 1850 by its founder Edmund Mather and another at New York City in the year 1948 by David Ogilvy. In the year 1964, both of them merged to create Ogilvy and Mather and it presently is a subsidiary of its parent company WPP Group. It was first of its kind advertising agency that went public together on both London Stock Exchange and New York Exchange. Some of its competitors are as follows-
Interpublic Group
Publicis Group
Omnicom Group
Product in the Marketing Mix Of Ogilvy And Mather :
Ogilvy and Mather is an agency dealing in public relations, digital media, direct marketing and advertising. Its target customers are corporate organisations who are well-established and in need of an agency for marketing communications.
The company is divided into several units that handle a particular area. Ogilvy Public-Relations handles public relation accounts including aspects like digital influence and reputation, corporate communication, public affairs and branding. Its direct marketing division is OgilvyOne and it offers advice on customer engagement to its clients. Healthcare marketing and communication is handled by its unit Ogilvy CommonHealth worldwide. Production work is handled by a joint venture Hogarth and Ogilvy.
Digital media service is offered via [email protected] and shopper marketing through Geometry Global. Speciality practices of Ogilvy and Mather include special marketing plans for Muslims via Ogilvy Noor and social media related projects via [email protected] It has a distinguished client list like IBM, American Express, Dove, Nationwide, Tiffany & Co, UPS, IKEA, Coke Zero, Philips and NASCAR.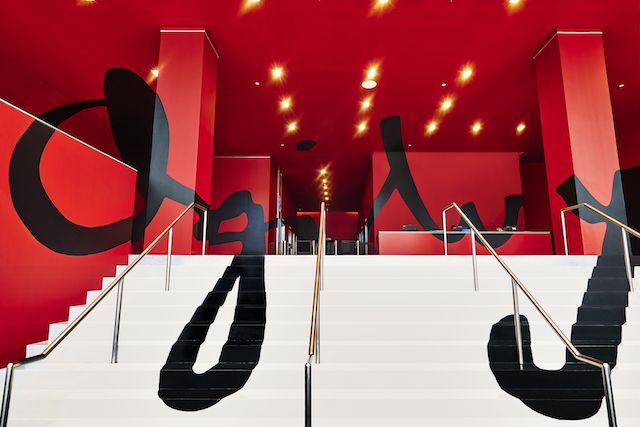 Place in the Marketing Mix Of Ogilvy And Mather :
Ogilvy and Mather have an international presence spread over one hundred and twenty-six countries like Greece, Germany, Sweden, Turkey, Italy, Belgium, Spain, Russia and France in Europe, South Africa, Zimbabwe, Ghana, Uganda and Gabon in Africa, China, India, Mauritius, Bangladesh, Thailand and Sri Lanka in Asia-Pacific region, Mexico, Canada and United States in North America, Brazil and Argentina in Latin America and Israel, UAE and Bahrain in Middle-East. Its headquarters base is at New York in the United States. Ogilvy and Mather have a widespread distribution network that includes more than 500 offices that are handled by highly reputed and trained workforce of nearly 22,950 employees and nearly 4,000 digital-specialists.
Price in the Marketing Mix Of Ogilvy And Mather :
Revenue is the oxygen needed by every company to survive in this cut-throat industry. Ogilvy and Mather have become a largest global company for communications and marketing in terms of revenue. It operates on a B2B marketing policy and can be contracted on both retainer and pay-for-performance basis. Innovative ideas have helped it in garnering more revenues as it has been able to create a niche position for itself in the advertising world. Ogilvy and Mather have adopted a premium pricing policy for its distinguished clients.  It offers best possible services and clients do not hesitate to shed a few bucks extra if these innovative ideas help them to achieve better sales figures and larger revenues.
Promotion in the Marketing Mix Of Ogilvy And Mather :
Ogilvy and Mather is one of the biggest names in the advertising world and has adopted new strategies to increase its brand awareness. Good work speaks for itself and is the best promotional tool and this is what has happened with this reputed company. It advertises for its clients via digital, electronic and print media like television, magazines, banners, product placement, billboards and SMS on mobile and via social media portals like YouTube, blogs, Facebook, Instagram and Twitter.
It itself relies on its unparallel works and awards to create maximum brand visibility and a distinctive name for itself. Mouth publicity has also helped the company in acquiring larger client base as satisfied clients recommend its services to their acquaintances. It is the recipient of nearly 266 awards in recognition of its excellent work like Cannes Lions Network of the Year for four years from 2012 to 2015; EFFIEs World's Most Effective Agency Work for two consecutive years 2012 and 2013 and seven Gold Lions on the 5th day at Cannes Lions.
Liked this post? Check out these detailed articles on
Topic of Marketing Mix of Brands
Alternatively, check out the Marketing91 Academy, which provides you access to 10+ marketing courses and 100s of Case studies.