Tata Consultancy Services is commonly referred to as TCS. It is a publicly traded company of Indian origins. TCS is a multinational company associated with IT industry and is a subsidiary of its parent company Tata Group. It was founded in the year 1968 by its founders F C Kohli and J R D Tata. TCS has found a place amongst "Big 4" most-valuable brands in relation to IT services in the world. It faces competition from the following
Cognizant
Mahindra Satyam
About TCS
Type: Multinational information technology (IT) Company
Industry: Information technology
Founded: 1 April 1968
Founder: J. R. D. Tata
Headquarters: Mumbai, India
Area served: Worldwide
Key people: N. Chandrasekaran (Chairman) and Rajesh Gopinathan (CEO)
Number of employees: 614,795
Product in the Marketing Mix Of TCS :
TCS deals in Information Technology consulting and services and business solutions. It operates under B2B, C2C and B2C operation modes. TCS has a diversified product portfolio that includes the following
Services
Platform Solutions
IT Services
IT Services and Infrastructure
iON Medium and Small Business
Enterprise Solutions
Enterprise Risk and Security Management
Industrial and Engineering Services
Eco-Sustainability Services
Digital enterprise
Consulting
Business Process services
BI and Performance Management
Assurance Services
Software
TCS Technology products
TCS MasterCraft
TCS Cloud Plus
TCS BaNCS
Digital Solutions and Software
TCS is a global company offering its services and products to several industries like
Financial and Banking Services
Hospitality, Transportation and Travel
Telecom
Retail
Resources- Construction, Mining and Metals
Life Sciences
Information and Media Services
Manufacturing
Insurance
High Tech
Healthcare
Government
Energy- Renewable, Oilfield Services and Oil and Gas
Consumer Packaged Products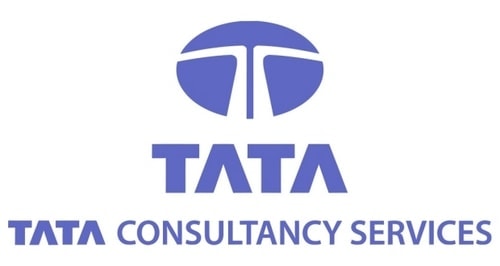 Place in the Marketing Mix Of TCS :
TCS has a Pan-India presence with its headquarters base at Mumbai in Maharashtra. It has spread its international presence with help of sixty-seven subsidiary companies. TCS has its footprint in forty-six global countries like Australia, Pakistan, Dubai, United Kingdom and Germany. The company established its first software R & D facility at Pune in Maharashtra.
Strong ethics and powerful brand backing have helped TCS in gaining widespread distribution network. It has 289 offices in 21 countries that include 147 delivery centres to offer world-class services effortlessly to the required location. Deliver centres are located in North America, China, India, Latin America, Europe and India.
Price in the Marketing Mix Of TCS :
By the end of the financial year 2015-16 TCS projected its estimated revenues at 16.54 billion dollars, profit at 3.70 billion dollars and total assets at 13.76 billion dollars. It has been declared as one of the top companies in India in terms of market capitalization at 80 billion dollars and is ranked at 10th position as world's largest service provider in IT industry in terms of revenues.
TCS generates 70% of the overall revenues of its owner company. Pricing policy is one of the major aspects of any organisation and as TCS faces stiff competition from rival brands it has adopted a competitive pricing policy to gain a competitive advantage over rival brands.
Promotion in the Marketing Mix Of TCS :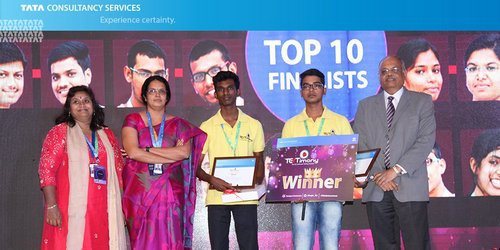 TCS is one of the most powerful and recognised companies and it has undertaken several marketing plans to retain and increase its brand value in the market. It supports sporting and athletic activities and events at national, local and international levels to gain brand visibility. TCS has been the title sponsor of New York City Marathon, Amsterdam Marathon, World 10K and Rajasthan Royals team in IPL India. TCS is one of the sponsors of Mumbai Marathon, Boston Marathon, Chicago Marathon and Berlin Marathon. It also sponsors IT quiz titled TCS IT Wiz.
It recognises the value of a satisfied workforce and has undertaken several beneficial programs in terms of recognising and rewarding their efforts. It is determined to provide a comfortable and safe working environment to all its workers. The company has made a conscious effort to minimise carbon and ecological footprint and maximise resource consumption. TCS has put its onus on green infrastructure, resource efficiency, recycle, reuse and reduce policy, green procurement and green IT because it is aware of its corporate responsibility.
Liked this post? Check out the complete series on Marketing Mix