Zomato is an online restaurant search & discovery service provider that was founded by Pankaj Chaddah and his accomplice Deepinder Goyal in the year 2008. The firm has grown within a short time to become present in about 23 countries by now. Formerly known as Foodiebay, the company was renamed to Zomato in 2010 after which Smartphone applications were introduced in 2011.
Competitors
Product in the Marketing Mix of Zomato :
Zomato provides its users with restaurant search information and reviews that will enable one to make an informed decision in regard to the choice of restaurant. Menu images are offered to customers, especially for those restaurants that aren't running their own websites.
Their slogan "Never have a bad meal" has truly been proven right by the company's ability to help its users secure the right restaurants for their needs. In general, their services include POS Systems, Restaurant Search & Discovery, Whitelabel Apps, Table Reservations & Management and online ordering services. The company lists at least 1.5 million restaurants across the almost 25 countries where it is present
Other products include the food porn, which is offered in the Zomato.xxx as well as "Citibank Zomato Restaurant Guide"- a print version of its website content which it launched in 2012 in collaboration with India's largest bank Citibank. This print version has however been discontinued.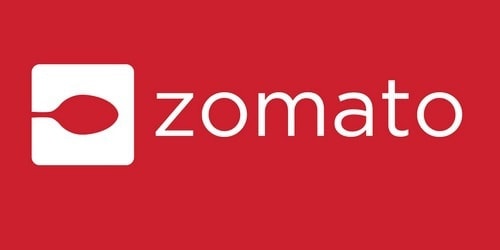 Price in the Marketing Mix of Zomato :
Zomato doesn't charge restaurants for putting their restaurant information on the Zomato page. However, it doesn't mean that the restaurants won't ultimately pay anything. There are three basic revenue generation avenues or sources namely: advertisements (sponsor ads & banner ads), restaurant booking and event ticketing.
Event ticketing is where tickets for special events are sold through the site basically for large scale events or parties.  Restaurant booking or online ordering is charged at between 7.5% and 15% of the sales depending on the priority category of the restaurant.
Place in the Marketing Mix of Zomato :
Zomato is an online search site that can be accessed by native users of Windows Phones, Universal Windows Platform i.e. Windows 10 and Windows 10 Mobile, Android users, iOS, and watchOS. It is currently available for use in about 23 countries including India, Canada, Chile, Malaysia, United Arab Emirates, New Zealand, Lebanon, the United Kingdom, Ireland, Czech Republic, Italy, Sri Lanka, Poland, Turkey, Slovakia, Portugal, Qatar, South Africa, the USA as well as Australia among others.
Today, the site receives a flooded traffic of about 90 million visits every month. Products are available in about ten languages namely: English, Italian, Slovak, Spanish, Portuguese, Turkish, Polish, Indonesian and Slovak.
Promotions in the Marketing Mix of Zomato :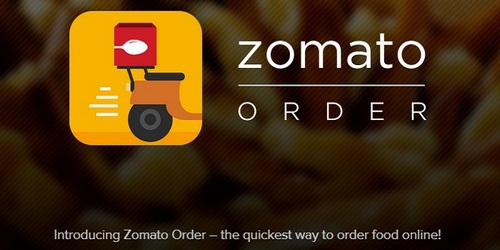 Zomato is credited for being one of the few brands to have become successful in content marketing. One of their content marketing strategy, in fact, the main strategy, is the vast use of images to promote their products.
Such products have been credited for offering pure entertainment. In other words, images are important promotion features. However, one is not just to pick any image but the right one. On Zomato, you will not come across one image that doesn't make you smile. It is because of this that I will keep waiting for them to post something new.
Zomato's content is also always fresh, with the old message being delivered with unique approaches. Zomato has thus more than just preached about being unique but has also proven so.
The company has invested vastly on SEO and SME's. The use of the social media to promote Zomato has also played an important role in making the company popular. Their posts on social media are always just some simple industry jargons that help attract the different audience segments. All their posts and promotions prove that the company always sticks to the niche and also understands exactly who it is catering to.
If you liked this article, we bet that you will love the Marketing91 Academy, which provides you free access to 10+ marketing courses and 100s of Case studies.