The Zomato marketing mix helps to design marketing strategies and an aggressive marketing channel mix that will deliver marketing messages, promote the business brand, conduct initial marketing research, use various marketing metrics wisely, understand customer demographics preferences based on the market situation and help to take marketing initiatives of the business brand in the target market.
Zomato marketing consists of persuasive content marketing, product, price, distribution, various marketing metrics, multiple marketing campaigns, targeted advertisers pay search engines and social media marketing so that the marketing teams from the marketing department segments can understand the marketing environment and create an effective marketing strategy that will take the company forward.
Developing marketing strategy help in creating the most effective marketing message that is aligned with the Zomato brand strategy.
About Zomato
Type: Online food delivery and restaurant discovery platform
Industry: Foodtech
Founded: July 2008
Founders: Deepinder Goyal and Pankaj Chaddah
Headquarters: Gurugram, India
Area served: Over 10,000 cities in 24 countries
Current CEO: Deepinder Goyal
Number of employees: 3,800
Major products: Zomato app, Zomato website, Zomato Gold, Zomato Pay, Hyperpure
Zomato is a restaurant search and online ordering platform for food delivery from particular restaurant partners. It is one of the leading sites that provide online ordering services to users.
Zomato connects customers with delivery partners and restaurant partners so that the portal can be used to search for a particular restaurant, order food, cashless payment, read, write and share reviews, online order, dine out or book a table.
Targeted marketing strategies have helped the company become a market leader in this domain in India.
Zomato's Target Customers: Zomato Marketing Strategy
The target customer base of the Zomato marketing strategy is people between the age group of 18 years to 35 years. In recent years more and more people are favouring online food orders. The people who love dining out also form a good chunk of Zomato's target audience.
Zomato marketing consists of persuasive content marketing messages and a marketing environment that targets regular internet users. These are tech-friendly people, students and working professionals who love using mobile apps and websites to order online. They love to eat tasty food but are unable to cook or do not have enough time to dine out. This target audience is not easy to please as they compare prices and look for offers and deals and then order the food.
Creating an effective marketing strategy has helped Zomato to target families, couples and even individuals who love to dine out. The platform offers services like table reservations in their partner restaurants along with gold membership deals to lure in potential customers and maintain a loyal customer base.
Zomato's Marketing Strategy: Zomato Marketing Mix (4Ps)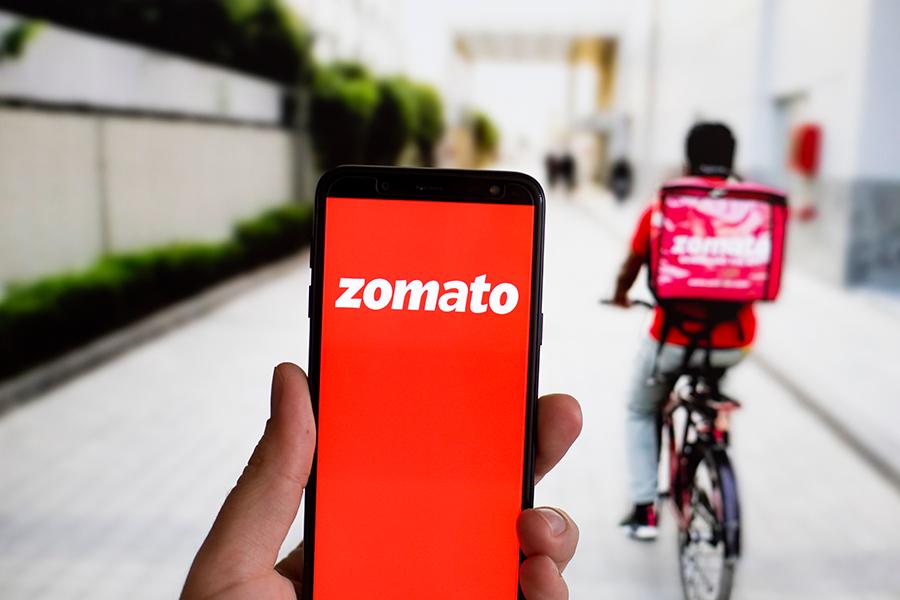 Zomato's marketing strategy: Zomato's marketing mix helps the marketing team and the marketing departments segment to understand the marketing environment, identify marketing metrics and create the most effective marketing message. The companies' marketing strategy should always promote the business brand and deliver marketing messages to target customers.
The main reason behind developing a marketing mix and creating effective marketing strategy is to find a way to understand customer demographics preferences-based products and services and subsequently produce goods and services that will satisfy the needs and requirements of the targeted audiences.
Zomato Product Strategy: Marketing Mix of Zomato
Developing marketing mix of Zomato has helped to conduct initial marketing research, identify marketing metrics and design marketing strategies that will align the product strategy with the Zomato brand strategy.
Zomato is a platform that helps users to understand the marketing environment and search for a particular restaurant by either cuisine or area. The company offers cashless payment and subscription services with useful features like table management and online ordering. Digital marketing strategies adopted by Zomato have helped the company to connect with customers through offers like free delivery on the first purchase and become one of the most popular delivery service apps for food.
Product Mix: Zomato's Marketing Strategy
Zomato is an Indian multinational food delivery company and a restaurant search portal. The online ordering platform offers menus, information and user review of restaurants attached to its company and the various food delivery options of particular restaurant partners.
Zomato started its online ordering services for food delivery in several cities in India in the year 2015. Initially, it started as a delivery service for companies like Grab and Delhivery which did not have their delivery services.
The restaurant search portal Zomato launched the following online ordering services and products over the years
Zomato Book
Zomato Book was launched in 2016 with table reservation features
Zomato Base
Zomato Base was launched for restaurant owners with features that include analytics, a payment system, inventory management and a menu
Zomato Trace
Launched as a Food Delivery platform, Zomato Trace had real-time delivery location tracking features
Zomato Infrastructure Services
Zomato Infrastructure Services is a cloud-based kitchen infrastructure service that helps partner restaurants in spreading their presence far and wide without additional fixed costs
Zomato Gold
Zomato Gold is a paid membership program through which subscribers can get discounts and offers on food delivery and dining at partner restaurants.
Hyperpure
WOTU was rebranded by Zomato as Hyperpure for supplying food ingredients from warehouses to restaurants.
Zomaland
Zomaland is an annual food and entertainment carnival
Zomato Instant
Zomato Instant was launched in April 2022 as a 10-minute food delivery service in Gurgaon
Intercity Legends
Intercity Legends was launched in the Delhi-NCR region so that users could have food delivered from restaurants in other cities to them in a few days
Zomato Pay
Zomato Pay was introduced in November 2022 so that partner restaurants could promote themselves and users can get offers from them and make necessary payments to these partner restaurants.
Place Strategy: The Marketing Strategy of Zomato
Zomato with its aggressive marketing channel mix and marketing initiatives has spread its presence to 1,000+ cities in India. Founded as FoodieBay, the website started its journey as a restaurant recommendation and listing platform. The founders changed the name of the company in the year 2010 to Zomato as they wanted to avoid a conflict with eBay.
The same year they expanded operations domestically to several important cities and in the year 2012 to several countries like Sri Lanka, UAE, United Kingdom, Qatar and South Africa etc. in the international markets.
The effective marketing strategy of Zomato encouraged marketing initiatives of further global expansion which included Ireland, Canada, Australia and the United States etc. The top countries with the highest organic traffic and paid search traffic are India, Australia, UAE, the United States and Turkey.
In 2015, Zomato acquired Urbanspoon, a particular restaurant discovery platform in the United States in January and NexTable, a table reservation online platform in April and MapleGraph Solutions, a point-of-sale cloud-based company in April.
In 2021, Zomato stopped its services in all the countries except UAE and India.
Place and Distribution Strategy: Marketing Mix of Zomato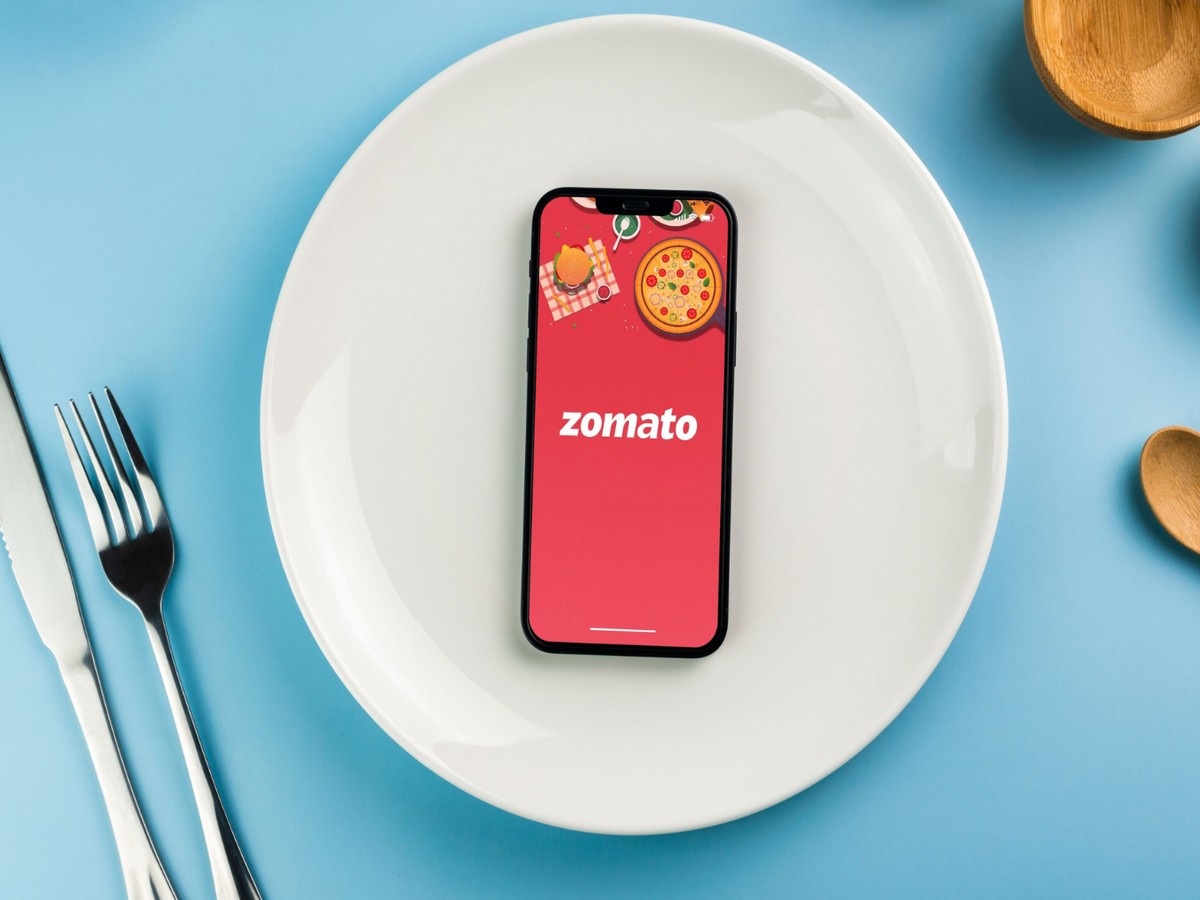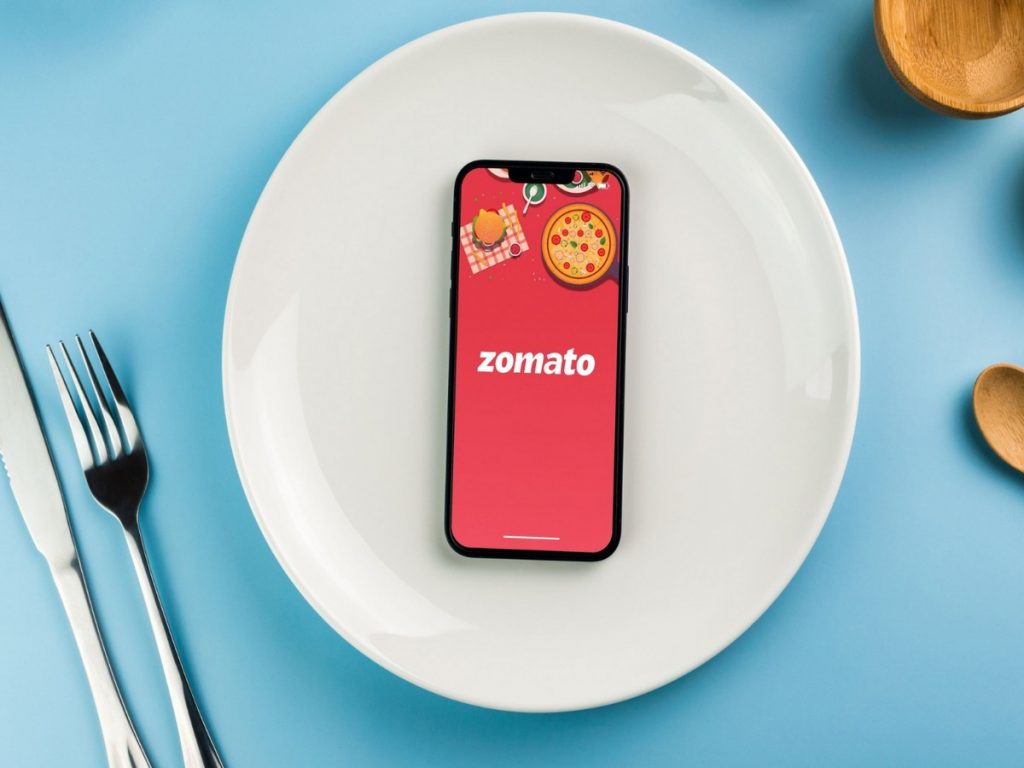 Zomato's marketing strategy and marketing mix elements focus on marketing research, marketing environment and marketing department so that it can create an effective place and distribution strategy.
The distribution strategy in the companies' marketing strategy focuses on distribution channels like mobile apps and websites on iOS and Android platforms. People can use them in several prominent languages like English, Portuguese, Indonesian and Turkish etc.
Mobile Apps
Zomato's marketing strategy encourages tech-friendly people with smartphones to view and place orders through the mobile app.
Zomato Website
Zomato has 32.1 million monthly active users with 19.10 million visits to the company website, 12,000 restaurant partners and nearly 1.4 million restaurants listed on the platform. Zomato's marketing strategy encourages customers to choose the desired restaurant, compare the food prices, look for offers and place orders through the website. Zomato.com, the website has an average visit of 3 minutes 38 seconds.
Price: Zomato Marketing Strategy
The Zomato marketing strategy focuses on price as it is one of the important elements of the marketing mix that will help create customer-targeted marketing strategies. The success of a product in the market to a great extent depends upon how the company has priced it.
Low or high prices both can be a detriment to the success of a company as customers will not choose the service and it will have an impact on sales performance. Price should always be set as per the cost, budget and customer's willingness in the target base.
The business model of Zomato is largely dependent on advertisement revenues. The digital marketing strategies adopted by the company help to increase sales. It offers rare dishes, a localized menu in ten languages and doorstep delivery via Food Panda services to maintain its customer base.
The marketing strategy of Zomato recognizes the importance of regular customers and thus offers a gold membership that costs only INR 299 annually to regular customers. The membership card gives discounts, incentives and offers on the restaurants listed on the portal.
Pricing Strategy: Marketing Mix of Zomato
The pricing strategy for products and services in the Zomato marketing strategy includes
Competitive Pricing Strategy
The Zomato marketing strategy has adopted a competitive pricing strategy in the market because the brand faces stiff competition from several rival brands. Competitive pricing marketing strategies help in brand recognition, achieve competitive advantage and gain a healthy market share.
 Affordable Pricing Strategy
The Zomato marketing strategy promotes an affordable pricing strategy in the market because its services are bought by regular customers who should be able to afford them. Special offers, discounts and incentives are ways to bring the prices down and keep the customers hooked to the site
Promotional Mix of Zomato Marketing Strategies
The Zomato marketing strategy and marketing mix focuses on marketing research, email marketing, search engine marketing, meme marketing strategy, social media marketing, Google analytics, moment marketing, persuasive content marketing, paid advertising and advertising marketing campaigns targeted at potential and existing customers to deliver strong marketing messages and utilize growth opportunities in the industry.
Multiple marketing campaigns help to draw people through niche advertising and convert them into customers when they are using search engines.
The various promotional tools used by the marketing strategy of Zomato are as follows-
Television
Zomato ads are widely shown on television to create brand awareness and brand visibility
Print Media Marketing
Zomato is known for its print media marketing on social media platforms like Instagram. One of the most popular advertising campaigns was " Doodh Mangoge Doodh Dhenge Kheer Mangoge Kheer Denge".
Promo Activities
Promo Activities in the Zomato marketing strategy include marketing research, personal selling and advertising marketing so that the products are well received in the market.
Website Optimization
The marketing strategy of Zomato takes the help of digital marketing channels that include search engine marketing, email marketing and social media marketing for website optimization. Google Analytics suggest that an innovative marketing campaign as well as discounts and offers and have an impact on both paid search traffic and organic traffic. The marketing team uses digital marketing techniques to convert one-time users into long-time visitors.
What are the Digital Marketing Strategies of Zomato
Digital marketing strategy is one of the most important promotional tools in the marketing strategy of Zomato. The brand takes the help of all the digital marketing channels like social media, email marketing and search engine marketing to target audiences that are looking for restaurants.
The major digital marketing strategies include
Content Marketing
The Zomato marketing strategy uses content marketing to create and share content that will attract and encourage users to interact and connect with the company
Paid Advertising
The digital marketing strategies of Zomato use paid advertising for reaching their target audiences
Search Engine Optimization or SEO Strategy of Zomato
With help of search engine optimization, Zomato easily improves its search engine rankings so that the brand appears at the forefront of related search results.
The channels in the digital marketing strategy include
Search Engine Marketing
The Zomato marketing strategy includes Search Engine Marketing as a prominent promotional tool for advertising its products and services. Search marketing is a type of internet marketing or paid advertising where advertisers have to pay the search engines to show the promotional message as an ad in reply to a relevant query by the user. The targeting options are device targeting, geographic targeting and keyword targeting.
Social Media Marketing Strategy of Zomato
The marketing strategy of Zomato uses social media platforms like Instagram, Twitter and Facebook to promote its services, connect with customers, gather feedback, improve its services and increase growth opportunities. Zomato ran a campaign on Facebook asking customers to share their favourite Zomato dishes and awarding gold memberships to winners.
Email Marketing
This is a type of internet marketing where regular emails are sent to subscribers for gathering feedback, improving services and promoting deals and new features.
Digital Marketing Strategy – Notable Digital Marketing Campaigns
Dine Out Week
The "Dine Out Week" campaign was carried out on the social media platform Twitter and offered discounts on orders from restaurants listed on Zomato
#JabDilKarey
The television commercial "#JabDilKarey" reflected the changing habits of Indian society where customers consider Zomato a part of their daily lives.
On-Time or Free
Zomato's ad "On-Time or Free" was applicable in 100+ cities in India and as promised guaranteed quick delivery or refund. It became the first food delivery app to do so.
Computer Ji! Kitchen Pe Taala Lagaya Jaye- Find Food For Every Mood
This ad campaign "Computer Ji! Kitchen Pe Taala Lagaya Jaye- Find Food For Every Mood" was a mimicking of actor Amitabh Bachchan as KBC host and resulted in great sales for the brand.
key Takeaways from the Marketing Mix of Zomato
The key takeaways from the Zomato marketing mix are
The marketing strategies have helped in making informed decisions
Their understanding of customer's preferences and requirements during purchase decisions made the company's services successful in the market
Increasing ROI helped to generate more revenues
The up-to-the-mark promotional tools have been the driving force behind Zomato's success and growth
Liked this post? Check out the complete series on Marketing Mix