Avon Products Inc is commonly known as Avon and is a public limited company. It is a personal care brand associated with FMCG industry. Avon was founded in year 1886 by its founder David H McConnell. As a direct-selling company, it is ranked at the second position and as multi-level marketing beauty corporation with 6.4 million representatives at fifth position in the world. It faces competition from several rival brands which include-
About Avon
Type: Personal care company
Industry: Cosmetics, skincare, fragrance, and personal care
Founded: 1886
Founders: David H. McConnell
Headquarters: London, United Kingdom
Area served: Worldwide
Current CEO: Angela Cretu
Number of employees: 6.4 million
Major products: Cosmetics, skincare, fragrance, and personal care
Product in the Marketing Mix of Avon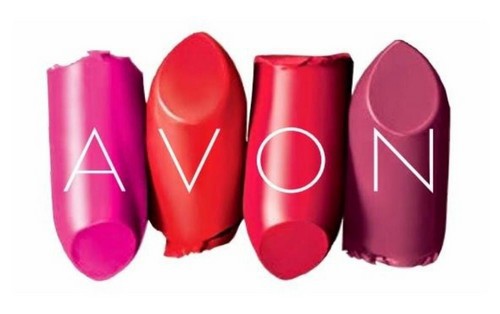 Avon is one of the leading companies in the world in terms of beauty products. It sells a complex and diversified range of items that are essential for women but with time has incorporated products for men. Its offerings are under its own brand name Avon and several sub-brands like Avon Series, Avon True, Anew, Avon senses and Avon Care. Its portfolio includes-
Makeup – Brushes, makeup palette, lip gloss, CC cream, dual powder foundation, concealer, make-up foundation, kohl, pressed powder, lip liner, brush, tools, nails, face, eye, and lips
Lip Stylo Lipstick 1.8g
Avon True Flawless Mattifying Pressed Powder
Lipstick Lava Love
Extralasting Kajal
Extralasting Eyeliner
Super Shock Max Waterproof Mascara
Bath & Body – Personal care, kids care, lip care, body care, roll-on deodorant, hand and body lotion, body sprays, bath soap, shower gel and body wash, feminine wash, and foot care
Exfoliating And Moisture Mask
Gentle Feminine Wash
Whitening Shower Gel
Naturals Nourishing Soap
Honey And Milk Shower Gel
Naturals Redberry HBL 200ml
Fragrance – Skin softeners, roll-on deodorant, splash, spray and fine fragrances
Sheer Passion Truly Mesmerising
Avon Eve Duct EDP 50ml
Viva La Vita EDP
Sheer Passion Just Unforgettable
Avon Attraction Body Spray Her
Black Suede Touch-Body Spray
Skin Care – Hydrating spray, treatment, face wash, acne wash, anti-aging, bleach, cleansers, sun protection, astringents and toners, moisturizers and masks
Naturals Nourishing Honey and Milk Cream 50g
Avon True Nutraeffects Mattifying Day Cream 50g
Naturals Rose Whitening Cream SPF 50g
Naturals Rose and Rose Pearl Toner 100ml
Avon True Nutraeffects Brightening Toner
Avon True Nutraeffects Ageless Toner 159ml
Hair care – Hair oil, shampoo and conditioner
Naturals Divine Shine Shampoo & Conditioner
Advance Technique Daily Shine Shampoo
Naturals Verbena Peppermint Shampoo
AT Reconstruction Shampoo
Fashion – Innerwear, accessories, and jewelry
Susan Tan Shoulder Bag
Hank Toiletry Pouch
Kavya Earrings Gift Set
Mid Length Shaper
Place in the Marketing Mix of Avon
Avon is an international company that started its office from Manhattan and currently has its headquarters based at London in the United Kingdom. It has its product presence in nearly one hundred countries with Brazil being its largest market. In the year 1990, Avon products were introduced in the markets of China via Beauty Boutiques and via direct selling since the year 2006.
Avon has adopted the direct-sales policy for distributing its products far and wide. Its policy is dependent upon the dimension of the channel, size of distribution and degree of participation by the company. Third-party suppliers are also used to sell its products. Avon recruits sales-representatives for selling directly to the consumers. It uses salesperson for door-to-door marketing and selling. These representatives act in an independent manner and sell goods under sub-brand names like Avon Naturals and Avon Care. The company has also set up training centers for potential representatives.
Avon has launched a mobile application and uses e-commerce websites to sell its products. In India, its distribution channel has been divided in five zones central, south, west, east and north-east which is controlled by a representative who looks after the distribution of products in that zone.
Price in the Marketing Mix of Avon
At the end of the financial year 2016, Avon posted its revenues at 5.72 billion US dollars and its net income at 107.4 million US Dollars. More than 88% of the revenues earned from Avon products come from its overseas markets.
Avon has positioned itself as a high-quality product that is easily available to the customers. It targets housewives who are comfortable buying in their own space from their homes and regular cosmetic purchasers.
Avon has implemented different pricing strategies for different markets. In some cases, it has adopted a premium pricing policy depending upon the category of its products. It manufactures and sells products in some places like Romania and has adopted medium pricing policy over there as its incurred costs are lower. In India, it has maintained a competitive pricing policy because it faces a lot of competition from several rival brands. Avon has kept product prices at affordable and reasonable rates to capture the ever-growing mass consumer market. It believes in the concept that larger volumes will lead to greater revenues.
Promotions in the Marketing Mix of Avon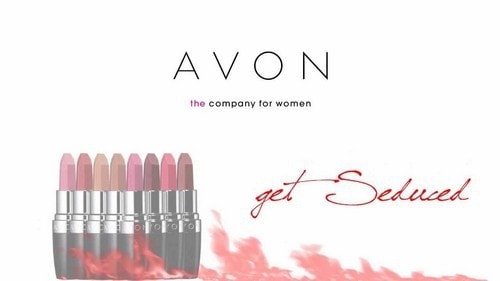 Avon follows a competitive advertising policy to make its position stronger in the consumer market. It has roped in several famous personalities to create positive brand awareness. Its notable ambassadors are Lucy Hale, Ashley Greene, and Lauren Conrad. Recently the company has appointed Indian actress Aditi Rao Hydari as its newest brand ambassador in India.
Avon relies heavily on advertisements via its catalogs. These are launched as special releases at special events with several famous personalities at its cover page. The company has published a brochure that can be downloaded from its official website to inform its customers about latest offerings and other related information. It offers lucrative discounts and special offerings at periodical intervals and has appointed style specialists that offer important tips to keep its customers happy. The brand also promotes its products in social media platforms like Instagram, Twitter, YouTube and its Facebook page.
Avon has been involved in philanthropic causes and has established The Avon Foundation. It awards scholarships to its representatives and their family members. As part of its promotional activities, it took part in a worthy initiative related to awareness about Breast cancer in the year 2002. A pink ribbon was attached to every catalog and funds raised via this campaign were donated for the purchase of medical equipment.
Liked this post? Check out the complete series on Marketing Mix