Futbol Club Barcelona has several nicknames to its credit. It is sometimes referred to as Barcelona or more commonly as Barca. It is associated with sports industry as it is a professional club playing football in Premier League. Barcelona Football Club was founded in the year 1899 by a group of footballers of Catalan, English and Swiss nationality. They were led by Joan Gamper. The club has rivalries with several clubs and teams like
Real Madrid
Liverpool
Chelsea
Arsenal
Inter Milan
AC Milan
Juventus
Bayern Munich
About Barcelona 
Type: Professional football club
Industry: Sports
Founded: 1899
Founder: Joan Gamper
Headquarters: Barcelona, Catalonia, Spain
Area served: Worldwide
Key people: Joan Laporta (Chairman) and (CEO) Ferran Reverter
Number of employees: 4,000
Product in the Marketing mix of Barcelona football club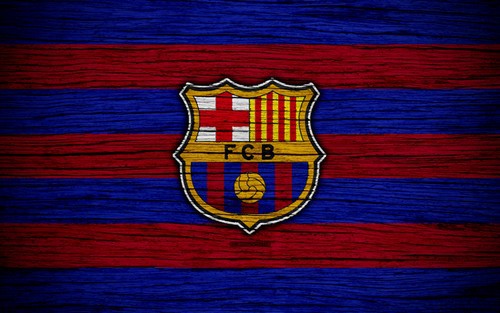 The supporters operate and own the Barcelona Football Club. Cant Del Barca is its official anthem and was written by Josep Maria Espinas and Jaume Picas. In the domestic arena, Barcelona has been credited with several victories to its name including twice Copa de la Liga, thrice Copa Eva Duarte, twelve times Supercopa de Espana, thirty times Copa del Rey and twenty-five times La Liga trophies.
In the international circuit of club football it has won twenty World and European titles including three times FIFA World Club World Cup, three times Inter-Cities Fairs Cup, five times UEFA Super Cup, four times UEFA Cup Winners Cup and five times UEFA Champions League titles. Currently, the club occupies the third rank on the UEFA club rankings and has occupied the first position in International Federation of Football History and Statistics in years 2015, 2012, 2011, 2009 and 1997.
Barcelona Football Club is not a company and one can enter the club via membership only. The governing body of Barca is an assembly of its members and by the year 2016, the club had one lakh forty thousand members. The main products of a football club are its members. Barcelona Football Club's sustained excellence is because of its players who are able to create magic on football fields.
Xavi holds the record for maximum games played with seven hundred and sixty-seven appearances and Andres Iniesta at second position with six hundred and sixty-three appearances in all competitions. Lionel Messi is associated with Barcelona Football Club and is one of its key members. He is the highest goal scorer with five hundred and seventy-six goals in all competitions.
Along with him, other important players are Cesar with one hundred and ninety goals to his credit, Josep Samitier with sixty-five, Luis Suarez with one hundred and six, Samuel Eto'o with one hundred and eight and Laszlo Kubala with one hundred and thirty-one goals to their names.
Place in the Marketing mix of Barcelona football club
As the name suggests Barcelona Football Club has set up its base at Barcelona in Catalonia, Spain.  One of the main achievements of Barcelona Football Club is in acquiring its own stadium. The team in the year 1909, 14th March acquired Camp de la Industria, an eight thousand capacity stadium.
With a stadium to its name, Barcelona decided to participate in the Pyrenees Cup as it was the most prestigious event at that time. The team went on to win four times consequently from years 1910 to 1913. The club launched a campaign to recruit members and by the year 1922 had nearly twenty thousand who helped the club to finance a new stadium.
Les Cortes was the new stadium which had a capacity of thirty thousand which was later expanded to include sixty thousand members. Camp Nou is the current stadium of Barcelona Football Club and is also the largest in Europe with an estimated current capacity of ninety-nine thousand three hundred and fifty-four people.
Price in the Marketing mix of Barcelona football club
Barcelona Football Club is one of the top two clubs in the premier league and has a huge fan following. It has targeted millions of people in the global arena who loves to watch and play football as its target customers. Barcelona Football Club is ranked at the second position as most valuable global sports team with its estimated net worth of 3.56 billion Dollars. It is ranked in the world at the third position in terms of revenue as the richest football club, registering 648.3 million Euros as its annual turnover.
Barcelona Football Club has its own stadium and hence is able to generate a separate and stable income.  The season tickets for the home match are priced at premium levels and hence help the club to earn high incomes. The club is a premium club and the governing body has adopted a premium pricing policy. It has levied huge membership fees if one wants to become the member of this distinguished club.
By the year 2015, the club had officially registered one thousand two hundred and sixty-seven fan clubs located all around the world. The fan clubs receive several beneficial offers and incentives for promoting Barcelona Football Club. As the club is occupying one of the top positions and winning handsomely it has also been generating more revenues via broadcasting deals.
Promotions in the Marketing mix of Barcelona football club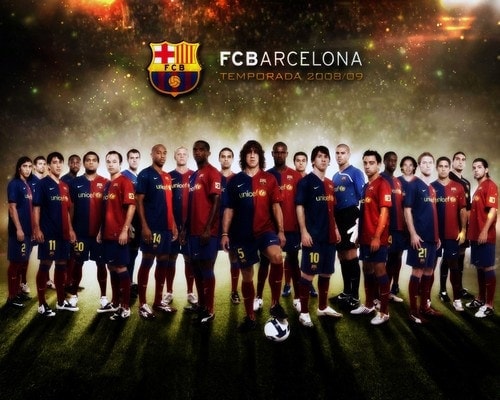 Barcelona Football Club is a sports team that is widely supported and has one of the largest following in social media. By the end of the year 2017, it had one hundred and three million fans on its Facebook page. The team is avidly followed on its official website, via Twitter, YouTube and Instagram.
The players of a team are its promotional faces. Barcelona Football Club has some very high profile faces attached to its names like Lionel Messi, Neymar, Philippe Coutinho, Aleix Vidal, Andres Iniesta and Yerry Mina who have a wide fan following of their own.
The players have been the winners of a fair share of awards including eleven Ballon d'Or awards.  Seven players have received World Player of the Year including Rivaldo, Ronaldinho, Romano and Ronaldo.  In the year 2010 Xavi, Andres Iniesta and Lionel Messi were selected as the three best players in FIFA Ballon d'Or awards. Barcelona Football Club has some prominent fans as its supporters like Jose Luis Rodriguez Zapatero, former prime minister of Spain and Pope John Paul II.
In the year 2011, Barcelona Football Club entered into a partnership deal with UNICEF and included UNICEF logo on their shirts. For season 2011-12, the club signed a five year deal with Qatar Foundation and was later replaced by Qatar Airways in the 2013-14 season.
Liked this post? Check out the complete series on Marketing Mix