Mahindra Holidays & Resorts India Ltd. Is subsidiary of its parent company Mahindra Group, a multinational company, and has several brands under its umbrella. Club Mahindra is one such company that was founded in the year 1996. It is associated with resorts and hotels and belongs to the hospitality and tourism sector. Club Mahindra is a well-known brand and it provides holidays to its customers on a timeshare basis. It is affiliated with Dial-an-Exchange and Resorts Condominium International. Some of its competitors in this field are as follows-
Starwood

Wyndham Vacation Ownership

Sterling Holidays
About Club Mahindra
Type: Hospitality company
Industry: Hospitality
Founded: 1996
Founder: Keshub Mahindra
Headquarters: Mumbai, India
Area served: India, Europe, Middle East, and Africa
Key people: Arun Kumar Nanda (Chairman) and Kavinder Singh (CEO)
Number of employees: 6,500Chairman) and Kavinder Singh (CEO)
Number of employees: 6,500
Product in the Marketing Mix Of Club Mahindra
Club Mahindra operates in the hospitality industry through resorts and hotels. It is engaged in providing vacations and related services to families and individuals who like to spend quality time at different destinations. The company has a nearly 143000 members of the customer base to its name and is dedicated to providing best accommodations and services. All its resorts have a homely ambience and up-to-date facilities, which makes their stay warm and welcoming.
Besides comfortable rooms, the company provides holiday and recreational activities, spas, swimming pool, gym, relaxation therapies and conveyance for travelling locations that are near their destination.  Many of its resorts including Coorg and Goa have been accredited by Department of Tourism with 5-Star ratings. The company sells holiday memberships for periods ranging from seven years to twenty-five years.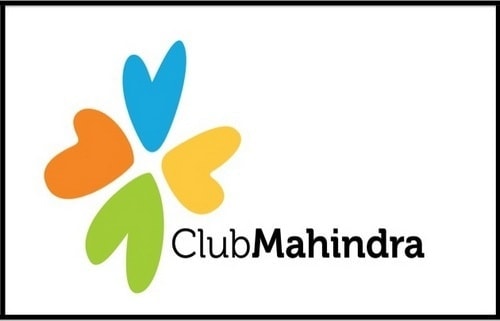 Place in the Marketing Mix Of Club Mahindra :
Club Mahindra started its journey with a single resort in Munnar and till recently had forty-six resorts to its name. The company has been on a path of acquisition and building of resorts since the beginning and its endeavour has taken it to several places in and outside India. Some of its popular resorts are situated in Uttaranchal, Rajasthan, Maharashtra, Goa, Kerala, Ooty and Sikkim in India. Amongst its international resorts, one located in Dubai is most in-demand. Other worldwide resorts of the brand are located in Pattaya, Malaysia and Bangkok. Globally Club Mahindra has tie-ups with nearly 4000+ resorts and provides its customers lots of choices in regard to destinations and holiday homes.
Besides popular areas, the brand has selected some picturesque locations that have not yet been tapped by tourist industry like Ashtamudi in Kerala. These seem like heaven to people who desire solitude and scenic beauty. Booking holidays with Club Mahindra has become easier as they have opened online offices that help their members on booking desired destinations from home, thus saving time.
Price in the Marketing Mix Of Club Mahindra :
Club Mahindra has implemented a membership scheme under which a customer can stay at one of its resorts whenever he/she desires. It has targeted the families and leisure travellers from the mid and upscale section of society.  Its actual source of income is from annual subscription fees, sales of beverages and food items and sale of vacation-ownerships. Company's pricing policies are dependent on numerous factors. Its membership fees vary from Rs. 11000 to nearly Rs. 51000 and services provided under each scheme are different depending on their fee structure. In order to combat inflation, the company hikes its maintenance fees on an annual basis. Club Mahindra provides premium products and services to its members and charges accordingly as it believes in value-added pricing policy.
Promotion in the Marketing Mix Of Club Mahindra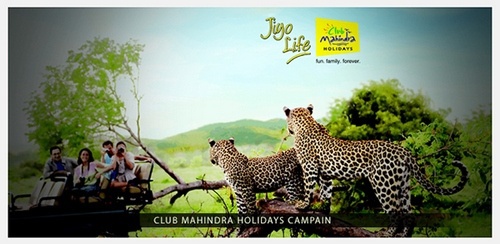 Brand presence of Club Mahindra has soared very high because of its exceptional advertising policies. It has paid special attention to its infrastructure and service quality. The company has tried to make a promising statement with its positioning strategy titled A Holiday You Own.  Every customer is treated as an individual who deserves the best. Holiday entitlements are offered to all its members making them happy customers. Club Mahindra has now started targeting women as their members as it realises that in today's nuclear families it is the woman has a makes the decision of planning a holiday. The brand has launched a personal level marketing that involves giving detailed information about its products and services. It has launched advertisements and commercials through television, newspaper and magazines and thus has been successful in creating visibility for its brand.
Liked this post? Check out the complete series on Marketing Mix