Tech Mahindra limited is a publicly traded company of Indian origin. It is associated with IT consulting and services industry and was founded in the year 1986 by its founder Anand Mahindra.  Tech Mahindra is a subsidiary of its parent company Mahindra Group. It offers services to clients included in Fortune 500 Companies. It also occupies a position in Forbes list of Fab 50 Companies in Asia. In the year 2013, 25th June it merged with another giant corporation to become Mahindra Satyam. It faces competition from several companies and some of them are as follows
IBM
Wipro Technologies
TATA Consultancy Services
Infosys
Mphasis
Polaris
Mindtree
About Tech Mahindra
Type: Information technology (IT)
Industry: Information technology
Founded: 1986
Founder: Keshub Mahindra
Headquarters: Pune, India
Area served: Worldwide
Key people: Anand Mahindra (Chairman) and CP Gurnani (CEO)
Number of employees: 158,000
Product in the Marketing Mix Of Tech Mahindra :
By the end of the financial year 2015-16, 825 clients were listed as active clients in Tech Mahindra's portfolio. It is one of the fastest growing multinational company offering BPO services to telecommunication industry and technology solutions to IT industry. Tech Mahindra believes in constant innovation by challenging the conventional process of thinking. Company has dealings and operations in several sectors like
Logistics, Travel and Transportation
Entertainment, Media and Technology
Sports
Consumer and Retail
Government and Public Sector
Manufacturing
Life Sciences and Healthcare
Utilities and Energy
Communication
Insurance, Financial Services and Banking
Tech Mahindra
Tech Mahindra
Tech Mahindra has a diversified product portfolio that includes
Solutions and services
Next-Generation Solutions
Testing
Risk Management and Enterprise Security
Product Lifecycle Management
Performance Engineering
Network Services
Mobility Solutions
Infrastructure Management services
Integrated Engineering Solutions
Enterprises of Future
Enterprises Business solutions
DevOps
Enterprise Architecture
Customer eXperience
Consulting
ADMS Java and Open Source
Platforms
Epsilon
Order Management system
mEMS
Managed Data Service
Cloud Aggregation Platform
Wealth and Retirement
Cost Control and Field Quality
PRISM
Smart Offers
UNO-Robotic Process Automation
Socio
CareXa
Outsourcing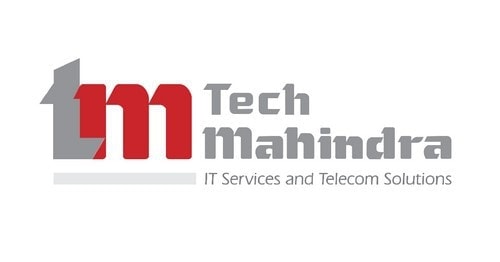 Place in the Marketing Mix Of Tech Mahindra :
Tech Mahindra has a Pan-India presence with its headquarters base at Pune in Maharashtra. It has spread its presence to include offices in fifty global countries like Pune, Nagpur, Mumbai, Hyderabad, Gurgaon, Chennai, Bengaluru and Chandigarh in India, China, Taiwan, Thailand, Malaysia and Indonesia in Asia-Pacific region, Mexico, Brazil, Canada and United States in Americas, United Kingdom, Sweden, Germany in Europe, Zambia and Nigeria in Africa, Qatar in Middle-East and Australia.
Tech Mahindra has established several global development centres in places like Malaysia and Australia. It has a widespread distribution network that includes a workforce of nearly 117,095 employees by the end of the calendar year 2016 spread across ninety global countries.
Price in the Marketing Mix Of Tech Mahindra :
At the end of the fiscal year, 2015-16 Tech Mahindra posted its estimated revenues at 4.1 billion dollars and net income of 474 million dollars. The company has become synonymous with steady growth and immense success. Tech Mahindra faces stiff competition from several companies both at domestic and international front. It has adopted a competitive pricing policy to gain a reasonable advantage in the market over rival companies.
Promotions in the Marketing Mix Of Tech Mahindra :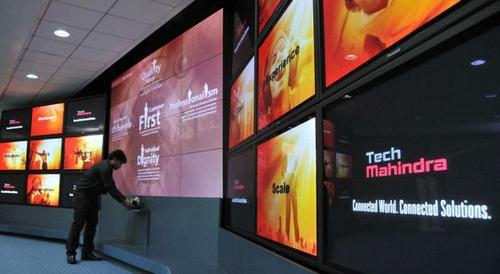 Tech Mahindra has a high brand recall and visibility in the market and this is because of its successful marketing plans. It has launched ad campaigns via electronic and print media in newspapers, magazines and television along with social media platforms like Twitter, blogs and Facebook. Tech Mahindra has been the recipient of numerous awards in recognition of its works including National HRD Award in year 2000 from Indian Government, Leader in Excellence in IT and Golden Peacock Award.
It has been a sponsor of 2010 FIFA World Cup and this move helped it in attaining global recognition. In the year 2011, it received AT&T 2011 Supplier Award for second consecutive year.  The company was selected as Strategic Technology Partner by Government of Jharkhand in the year 2016. Tech Mahindra is aware of its social and corporate responsibility. It launched Tech Mahindra Foundation in the year 2007 to help underprivileged children in society.
Liked this post? Check out the complete series on Marketing Mix