Tripadvisor is a public website that severs a worldwide market. With its headquarters in Needham, Massachusetts, the website or rather a company was founded in the year 2000 by Stephen Kaufer, Langley Steinert, and Saman Mortazavi.
The primary objective of the website was and still is to make it easier for those planning for trips, tours and travels to get relevant information that will make their entire trip smooth and easier to plan.  Today, Tripadvisor is owned by Liberty Tripadvisor Holdings.
In the site are travel-related reviews as well as interactive travel forums and directly employs more than 3,000 people and boasts of 4.5 million visitors per month.
About: Tripadvisor
Type: Publicly traded company
Industry: Travel guidance and media
Founded: 2000
Founders: Stephen Kaufer and Langley Steinert
Headquarters: Needham, Massachusetts, United States
Area served: 43 markets and 22 languages
Current CEO: Matt Goldberg, effective July 1, 2022
Number of employees: Over

85,000

people
Major Products: Travel guidance platform, portfolio of travel media brands and businesses, including Bokun, Cruise Critic, and FlipKey
Product in the Marketing Mix Of Tripadvisor :
The website has travel related products with a worldwide coverage and for a worldwide access. Its main products include vacation rentals, hotel & flights bookings, Tours & Travel guides and Restaurant findings among others. If you are planning to visit Bali or Istanbul, or even the rich game in Kenya and Uganda yet you are an American who has never been to Africa or Turkey and Indonesia, then Tripadvisor is one of the websites you should visit.
The site is rich in content and reviews that will help you make an informed decision. In a nutshell, the website's products are ideally those that enable a potential tourist to get the best possible travel services.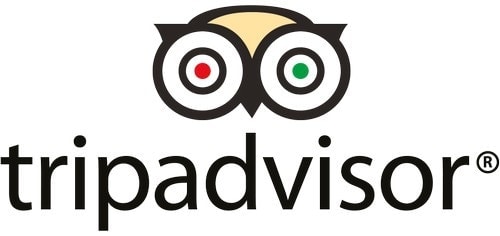 Price in the Marketing Mix Of Tripadvisor :
The company is free to its users with its main source of revenue being from advertisements. Users will, therefore, provide most of the content. Travel content is a very rich attraction to a majority of people, especially those in the middle and high income earning categories. In turn, companies with products that target such clientele category rent advertisement space from Tripadvisor and this is where they make their money from. Its revenue in 2015 was $1.492 billion.
Place in the Marketing Mix Of Tripadvisor :
The company's target clients are all the travel enthusiasts who use any operating system device to seek for online help as far as travel services are concerned. They have therefore developed application systems that are compatible with all the major operating systems namely windows computers, windows phones, android OS, watchOS, and iOS. The company internationally operates websites in places such as china, Canada, Thailand, Turkey, Russia, Singapore, Portugal, Serbia, Mexico, Spain, Poland, Indonesia, The Netherlands, Japan, Greece, Ireland, the USA and the UK among others.
Promotion in the Marketing Mix Of Tripadvisor :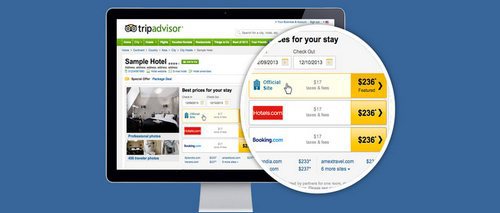 Tripadvisor is inarguably the largest travel site in the world as it has more than 465 million reviews together with restaurant, hotel and tourist attraction options. It also brags of over 315 million members but what is it that has made the company have such a large clientele base? The company
One of the best marketing strategies Tripadvisor has used is to make it free for users to access the site and upload data that the company holds dear. This has led to so many travel related companies yearn to post their content on the site. As a result, many companies that need to advertise something online have found Tripadvisor to have a soft landing as it already has a large clientele base such companies are targeting.
Secondly, the company employs quality assurance measures to try and ensure that only authentic data and reviews are posted on its site. The company doesn't allow for automatic review posting but instead takes the reviews through a series of authentication processes that include confirmation of IP addresses and email addresses. Visitors are thus more confident of using the site than most of the other travel sites.
The site itself always undergoes upgrading to make it be at par with any advanced technological standards. This has made it easy for marketers to integrate their brand and marketing tools as users also easily access the adverts, exactly what an advertisement company needs. Availing Tripadvisor in twenty different languages is also a marketing strategy that has really worked.
Liked this post? Check out the complete series on Marketing Mix