Jockey International, Inc is commonly referred to as Jockey. It is a private company of American origin. Jockey is associated with lifestyle and retail industry and deals in innerwear. It was founded in the year 1876 by its founder Samuel T. Cooper. Some of its main rival companies are as follows-
Enamor
Enchante
Etam
Aubade
VIP
Amul
Hanes
Fruit of the Loom
About Jockey
Type: Apparel Company
Industry: Apparel
Founded: 1876
Founder: Samuel T. Cooper
Headquarters: Kenosha, Wisconsin
Area served: Worldwide
Key people: Thomas J. Ryan (Chairman) and Scott Baxter (CEO)
Number of employees: 1,600
Product in the Marketing Mix Of Jockey :
Jockey is a retailer, distributor and manufacturer of sleepwear and underwear for children, women, and men. It is very popular for launching Y-Front brief for men in the year 1934 for the first time. The brand has an independent sales-division Comfort Specialist Consultants that is engaged in selling items for women. Its product portfolio of outerwear, accessories, activewear, thermals, towels and sportswear includes
Men
Innerwear bottoms – boxer brief, regular brief, boxer shorts, trunk
Innerwear tops – vest, inert-shirt
Outerwear bottoms – boxer shorts, shorts
Outerwear tops – polo t-shirt, jacket
Socks – casual, formal, ankle-length
Women
Socks- low-ankle socks
Shapewear- bottoms and tops
Outerwear bottoms- shorts, boxer shorts, lounge pants, leggings, Capri
Outerwear tops- camisole, tank top, sleeved top
Camisoles and tops- crop top, tank top
Panties- bikini, hipster, long-leg panty
Bras- cami bra, push-up bra, padded bra, underwire bra, seamless cup bra, sports bra,
Kids
Trunks, boxer shorts, brief, poor brief, knit shorts, printed vest, printed t-shirt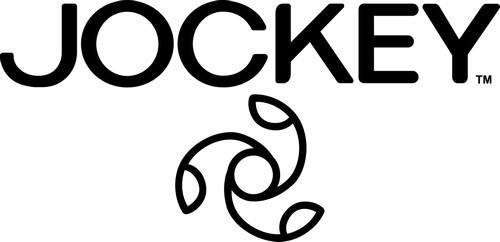 Place in the Marketing Mix Of Jockey :
Jockey is a well-known and recognised trademark that is popular in nearly one hundred and twenty countries of the world because of its products. It has its headquarters base at Kenosha in Wisconsin. The company has production output in places like United States, United Kingdom, Caribbean and Central America. Jockey started its operations at St. Joseph in Michigan and from there spread its presence to every nook and corner of the world like US, Canada, Brazil, Mexico, Peru, Germany, United Kingdom, Sweden, Russia, Greece, Holland, Austria, India, China, Malaysia, Japan, Singapore, Egypt and South Africa.
Jockey has a strong distribution network that has made it possible for reaching of products to most places in the world. Its products are available in jockey outlets and in various retail outlets, supermarket and hypermarket that keep Jockey as one of its brands.  In the year 2000, it started its on-line sales in keeping with changing times. In the year 2005, the brand launched a direct-selling division titled jockeyp2p.com.
Price in the Marketing Mix Of Jockey :
Consumers have stopped buying functional products to a great extent. They are being diverted towards, luxury, comfort, style and beauty. Innerwear is no longer a serviceable product but depicts a thought of being sexy and beautiful. Jockey has revolutionised the concept of innerwear with its quality products. It has been able to create a market of its own. Jockey has adopted mid-premium pricing strategy for its premium product to keep its price rates affordable and reasonable. People are no longer unwilling to shed a few bucks more if they feel that the product is worthy and this is why the company has been successful in implementing its pricing policy.
 Promotions in the Marketing Mix Of Jockey :

Jockey is a world-famous brand that is involved in several charitable organisations. It sponsors a charity titled Jockey Being Family Foundation. The company offers support to families who adopt a child. Jockey has launched several ad campaigns to market its products. It has tried to project its products more of leisurewear nature than simply innerwear. Leisurewear has now become a multi-utility and multi-purpose garment.  The brand has put the special onus on comfort level and its style quotient in its advertisements.
Jockey has started both indoor and outdoor campaigns in order to attract fashion-conscious customers.  Ads are shown via television and fashion magazines like Cosmopolitan, Glamour, Elle and In-Style.  Brand had also taken help of social media platforms for promotional activities via Twitter and Facebook. Some celebrities who have donned Jockey in front of the camera are Chris Cairns, Paul MacDonald and Zinzan Brooke.
Liked this post? Check out the complete series on Marketing Mix