Honda motors has a strong marketing mix because of its dynamic use of the product marketing mix concept. Below we discuss the marketing mix of Honda motors.
PRODUCT in the Marketing Mix of Honda Motors :
Available Car Models
Honda Jazz
Honda City 2008
Honda Civic

Honda Accord 2008
Honda Civic Hybrid
Honda CR-V

Features:
Looks and Design:
The looks of the Honda cars is stunning or in other words we can say that it is an outstanding design among its competitors.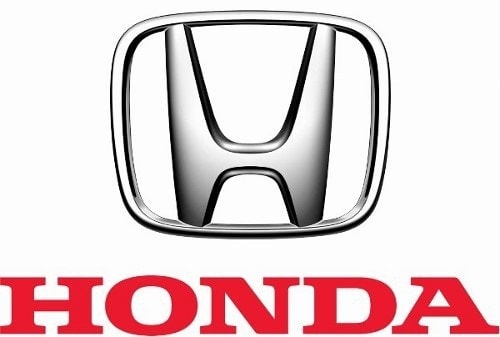 Interiors:
Interiors are brilliantly designed, Multidimensional dash, Steering wheel with audio controls, I pod connective music system, comfortable Seat, safety features like Airbags etc
Engine, Gearbox and Performance:
I-VTEC engine, Smoothest  engine widely spaced gear ratios, Paddle shift, Ride and Handling, Independent suspension on the front, Wheel base ,ABS, Dual air bags and EBD are standard feature of this car.
PRICE in the Marketing Mix of Honda Motors:
Ex Showroom Mumbai
Honda Jazz Jazz basic

Rs. 743000

Jazz Mode

Rs. 773786

Jazz Active

Rs. 778871

Honda City 2008 Honda City 1.5 EMT

Rs. 825100

Honda City 1.5 SMT

Rs. 879000

Honda City 1.5 SAT

Rs. 954900

Honda Civic Honda Civic 1.8 E MT

Rs. 1102300

Honda Civic 1.8 S MT

Rs. 1274300

Honda Civic 1.8 V MT

Rs. 1307900

Honda Civic 1.8 V AT

Rs. 1389400

Honda Accord 2008 Honda Accord Elegance AT

Rs. 1833700

Honda Accord 2.4 (Base Model)

Rs. 1833700

Honda Accord Inspire MT

Rs. 1833700

Honda Accord Elegance MT

Rs. 1912400

Honda Accord Inspire AT

Rs. 1912400

Honda Accord V 6 3.5

Rs. 2532300

Honda Accord V 6 3.5 Inspire

Rs. 2532300

Honda Civic Hybrid

Rs. 22,23,401

Honda CR-V Honda CR-V 2.0 2WD(MT)

Rs. 2203000

Honda CR-V 2.4 CR-V(M/T)

Rs. 2357200

Honda CR-V 2.4 CR-V(A/T)

Rs. 2430600
Honda cars are costlier than the other cars in the same segment. It targets the people who need an outstanding car in the segment in the case of design, comfort, quality and innovation.
PLACE in the Marketing Mix of Honda Motors :
The Honda City, its first offering introduced in 1997, revolutionized the Indian passenger car market and has ever since been recognized as an engineering marvel in the Indian automobile industry. The company has a capacity of manufacturing 100,000 cars.

Manufacturing Facility:

HSCI's manufacturing unit : Noida, U.P, and coming second plant in Rajasthan.

Capacity: 1,00,000 units annually (2008).
HSCI currently produces the All-New City, Civic and Accord models in India and the premium SUV, CR-V is sold as a fully imported unit from Japan.
Standards: ISO 9001(Quality management) & ISO 14001(Environment management)
Sales and Distribution Network:
Strong sales and distribution network : 94 facilities and in 57 cities and 51 Exclusive Dealership. HSCI dealerships are based on the "3S Facility" (Sales, Service, Spares) format, offering complete range of services to its customers. Having established itself as a leading brand in the metros, the company is now focusing on increasing its presence in tier-II towns and cities and plans to increase its dealership network to more than 100 by the end of 2008-09 fiscal year.
The company is targeting 100 dealer outlets across India by 2009, as per their expansion strategy which is based on the '1 dealer per 1000 cars' formula
PROMOTIONS in the Marketing Mix of Honda Motors:
Honda is a brand known for its quality and innovation. Honda was never into an aggressive promotional activities but the company always tried to maintain the quality and created a brand image by providing better customer service. Honda car like Honda city is the largest seller in the segment and ranked fourth position in passenger car segment.
Considering the advertisement, Honda has been very careful and precise in their advertisements. Honda always projected their image as most reliable brand, advanced technology, eco friendly cars. Even considering the television commercials, Honda promoted their hybrid car that runs without gasoline and emits water as the bye product rather than advertising the specific brands existing in the market. The ad was more concentrated to the company's technological advancements and eco friendly image which differentiated Honda from the competitors.
Honda promoted their products in majority print media (Majority advertisements come in magazines and national news papers). The customers were always aware of the company policies of providing latest technology and upgrading when ever necessary and also remodeling the entire model after certain period of time. Considering the pilot model in India, Honda City the company had remodeled it thrice till the inception. Honda always tried to create a surprise element during the launch of every model.The company plans to stage road shows, to display vehicles in the pavilions during various college festivals and exhibition.
12 January 2009 Honda Motors emerged a winner at the second edition of the India Best Brand Survey Awards, bagging eight prizes – three in the four wheeler segment including Very Reliable Brand, Good Advertising and Environment Friendly.
Also Read about Marketing Mix