Kia Motors is a public company of Korean origin. It is associated with automotive industry and deals in manufacturing vehicles. It was founded in the year 1994 and was named Kyungsung Precision Industry which was later changed to its current name Kia Motors. It is ranked at the second position as the largest manufacturer of automobiles in South Korea. The brand has targeted upper-middle and an upper class section of society as its target customers. Some of its rival companies in consumer market are as follows-
About Kia Motors
Type: The automobile manufacturer
Industry: Automotive
Founded: 1944
Founder: Kim Chul-hyun
Headquarters: Seoul, South Korea
Area served: Worldwide
Key people: Euisun Chung (Chairman) and Ho Sung Song (CEO)
Number of employees: 75,000
Product in the Marketing Mix Of Kia Motors :
Kia Motors is positioned as one of the top manufacturers based on its sales figures which are estimated at 1.5 million units every year. Its product portfolio includes trucks, SUVs and passenger cars.
It has also produced military vehicles along with transportation equipment and several variants.  Kia Motors is an easily recognised brand because of its distinctive, vibrant and reliable range of vehicles. Some of its popular models that have been available to its customers are as follows-
OPTIMA Plug-in Hybrid
OPTIMA Sports Wagon GT
OPTIMA Sports Wagon
OPTIMA GT
OPTIMA
SOUL
PRO_CEED
SORENTO
SPORTAGE
CARENS
SOUL EV
CEE'D GT
PRO_CEE'D GT
VENGA
NIRP
CEE'D Sports Wagon
CEE'D
RIO
PICANTO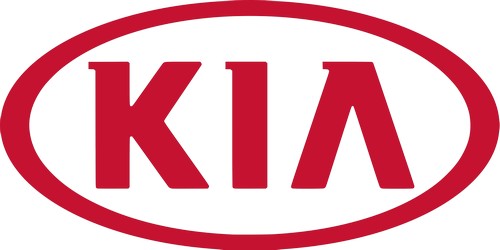 Place in the Marketing Mix Of Kia Motors :
Kia Motors serves a worldwide area with its headquarters base at Seoul in South Korea. It has fourteen plants for manufacturing and designing at places like Hwaseong, Seosan, Gwangju and Sohari in South Korea, Georgia in the United States, Quang Nam in Vietnam, Pesqueria in Mexico, Jiangsu in China and Zilina in Slovakia. Distribution and sales of Kia Motors are handled by Kia Motors America.
Vehicles are serviced and sold via a strong and widespread distribution channel that includes services of dealers and distributors spread over one hundred and eighty countries. Kia Motors has an efficient workforce that includes specially trained fifty thousand employees. It has R&D facility at Namyang in South Korea along with research centres in Germany, Japan and the USA. It also manufactures in local markets using car Kits in places like Vietnam, Uruguay, Russia, Malaysia, Iran and Ecuador. Vehicles from Kia Motors are easily available at several showrooms and can also be booked via online auto-shopping portals.
Price in the Marketing Mix Of Kia Motors :
Kia Motors has estimated annual revenues of nearly forty-four billion dollars. It realises the necessity to target right market and set up effective pricing strategy after a complete overall analysis of market conditions. It is very important to know the extent a customer is willing to shed on a purchase.
Kia Motors also faces strong competition from rival companies and as it manufactures and markets premium products it is very important to strike a right balance between its customers, its prices and its company. It has adopted a competitive pricing policy so that its product prices are marginally similar to vehicles manufactured by rival companies. Kia Motors has put its onus more on sales figures than on profits because it is aware of the basic golden rule that higher volume will ultimately lead to greater profits.
Promotions in the Marketing Mix Of Kia Motors :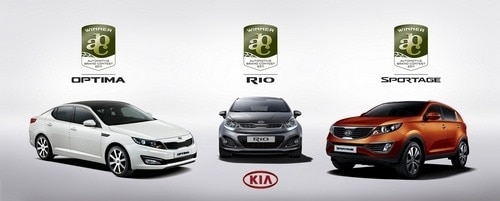 Kia Motors has a very descriptive slogan Power to Surprise and it is reflected via its ad campaigns. It has adopted Positioning strategy to leave a positive mark on the mindset of its present and prospective clients. Its ads are shown via social, electronic and print media.
One can easily find an ad related to this brand via television, magazines and hoardings and especially via YouTube, Twitter, online banner and Facebook. Kia Motors has been an avid participant in several sports and events because of sponsorship deals in FIFA World Cup, Australian Open, Euro Cup, NBA, WNBA, Archery World Cup and Formula 1. It has won International Car of the Year Award since 2013, every year. Celebrities associated with Kia Motors are actors like Christopher Walken and Pierce Brosnan, musicians like Mathew Koma and Chase Bryant.
Liked this post? Check out the complete series on Marketing Mix