Dolce and Gabbana is a well-known fashion house of Italian origin. It is associated with lifestyle and retail industry as it deals in retail sector. The iconic brand was founded in year 1985 by its co-founders and ace designers Stefano Gabbana and Domenico Dolce and hence its name Dolce and Gabbana.
It is a subsidiary of its parent company Dolce and Gabbana Luxembourg S. a. r. l. The company deals in exclusive products meant for elite class that are authentic and unconventional. It faces competition from brands like
About Dolce and Gabbana
Type: Luxury fashion house
Industry: Fashion
Founded: 1985
Founders: Domenico Dolce and Stefano Gabbana
Headquarters: Milan, Italy
Area served: Worldwide
Key people: Alfonso Dolce- CEO
Number of employees: 3,150
Products in the Marketing mix of Dolce and Gabbana

Dolce and Gabbana is one of the major fashion brands in the world that caters to men, children and women with its vast product portfolio. It is known for its exclusive style, superior creativity, innovative collections, contrasting features, and brightly coloured designs. The brand specializes in luxury items that include-
Apparel
Beachwear
Underwear
Socks
Denim
Leggings
Trousers
Skirts
Sweatshirts and T-shirts
Knitwear
Leather Jackets and Jackets
Outerwear and Coats
Dresses
Suits
Shirts
Sweater
Bags
Lucia bag
Sicily bag
Devotion bag
Clutches
Mini Bags
Cross-body bags
Shoulder bags
Handbags
Backpacks
Skin Care
Exfoliator
Mask
Eye care
Essence
Serum
Moisturizer
Toner
Cleanser
Make-up
Face – Foundation, blush, pressed powder, concealer, bronzer, luminous liquid, matte liquid foundation and the primer
Eyes – The brow liner, glam liner, kohl pencil, eyeliner, eyeshadow duo, mascara and new brow powder duo.
Lips – Lip liner, sheer shine gloss, lip gloss, passion duo, shine lipstick, classic cream lipstick, and Dolce matte lipstick.
Nails – The nail care
Accessories – Brushes, lip brush, powder brush, pencil brush, foundation brush, eye shadow brush, blush brush, blending brush and an angled
Perfumes
Dolce Garden
Intenso
Pour Homme
The One Royal Night
The One Essence
Dolce Rosa Excelsa
Footwear
Boots
Slippers
Sandals
Sneakers
Loafers
Lace-ups
Slides
Pumps
Accessories
Belts
Sunglasses
Jewellery
Gloves and Hats
Silks and Scarves
Straps
Wallets and Ties
Pocket Squares
Small Leather Goods
Bijoux
Place in the Marketing mix of Dolce and Gabbana
Dolce and Gabbana have spread its presence in several parts of the globe and operates via its headquarters base at Milan in Italy. In the year 1985, the brand launched its first collection at Milan and opened its outlet in the same city a year later.
With time the company started exporting its products to overseas market. The first was Japan and from there to other countries including the United States, India, and China. By the year 2009, it had ninety-three boutiques along with eleven factory spaces to its name and its products were sold in more than eighty countries.
Currently, its outlets in the United States include places like New York City, Las Vegas, Houston, Chicago, Beverly Hills and Bal Harbour. The company has set up its production factories at Incisa and Legnano. Dolce and Gabbana have limited their store numbers so that it retains its exclusive label.
It uses its outlets for architectural exhibitions, book launches, photographic exhibitions and art exhibitions. The exclusive and high-end brand has entered in tie-ups with e-commerce portals to offer selective items like sunglasses and perfumes.
Price in the Marketing mix of Dolce and Gabbana
Dolce and Gabbana have targeted rich, distinguished and privileged class of people who are interested in trendy, elegant and classic products that are exclusive and unique. The brand has positioned itself as a luxurious and innovative fashion house that caters to a niche segment that is least bothered about the price range.
It is a designer brand that people wear as a status symbol and hence Dolce and Gabbana have adopted a premium pricing strategy. It offers flamboyant product line with the supreme quality and hence the prices are very high. Moreover, a high-profile brand is known for its outrageous pricing policy. It is what distinguishes it from common brands.
The brand has roped in several famous personalities for its endorsements like Jennifer Lopez, Scarlett Johansson, Angelina Jolie and Madonna and thus it has created an exclusive brand name that helps it to maintain its premium pricing strategy successfully.
Promotions in the Marketing mix of Dolce and Gabbana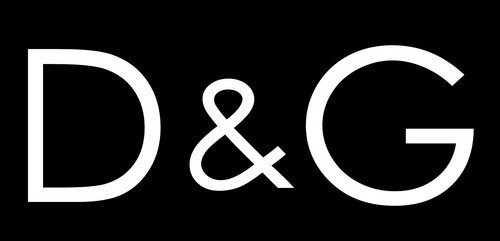 Dolce and Gabbana have created some innovative and bold ad campaigns that have been shown via fashion magazines, billboards and at fashion shows. It has promoted mobile device for communicating directly with its customers via D&G fashion Channel app in iPhone App Store. The mobile site displays ready-to-wear collections and latest products from the brand.
Dolce and Gabbana have been the recipient of several awards and recognition. In the year 1991 it received Woolmark Award and in the year 1993, Most Feminine Flavor of the Year for Dolce and Gabbana Parfum. In the year 1996, it received Oscar des Parfums for best perfume in the male category.
In the year 1991 Madonna wore a jacket and corset from Dolce and Gabbana and created instant credibility and recognition for the brand. Later the duo went on to design a collection for Madonna's international tour for her album Erotica. The brand was costume designer for the movie Romeo + Juliet. In the year 1995 Dolce and Gabbana pour Homme received Best Masculine Fragrance of the Year Award.
Dolce and Gabbana have also designed for Mary J Blige, Beyonce, and Missy Elliott during their international tours. Several models have been associated with this high profile brand like Marpessa Hennink and Madonna. Scarlett Johansson has been the face of its advertising campaigns for its cosmetic section. Dolce and Gabbana have been associated with sports as they have designed on-field attire for the football club A. C. Milan, and off-field suits for the national football team of Italy. In the year 2010, Dolce and Gabbana signed a deal with Chelsea F.C. for its off-field attire and uniforms. Milano Thunder Italian Boxing Team is being sponsored by Dolce and Gabbana.
Liked this post? Check out the complete series on Marketing Mix