Strengths in the SWOT Analysis of Chanel :
Brand Value: It is well established and everybody knows about the brand. Its brand value is currently valued at $7.2 billion. It ranks 80th on the world's most valuable brand. Its sales reach around $5.2 billion. It is a highly established brand worldwide since many years.
Revenue: Chanel posted a very high revenue based on its brand value. It was beaten only by H&M and trumped the likes of Louis Vuitton and Hermès.
Prêt-à-porter: Chanel was the pioneer of factory made clothes.
Style: It is known for its comfortable and functional clothes with the perfect style. Classic and timeless designs make a major part of their collection.
Employees: They have around 1300 employees. Chanel's brand designer Karl Lagerfeld has been their head designer and creative head since 1983. He is one of the most famous designers in the world. Such great brains are behind the success of Chanel that have been keeping the brand up and running.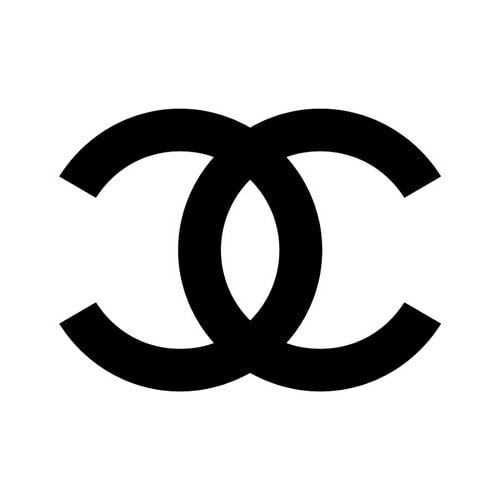 Weaknesses in the SWOT analysis of Chanel :
Market Growth: Chanel is competing with many other premium brands which means limited market growth. It is competing with Louis Vuitton, Dior, Prada, Gucci, Versace, Hermès and H&M. Being a premium segment gives a very little room for expansion. The segment is almost saturated.
Brand Value: Although Chanel is at a healthy 80th rank in the world it still needs to do a lot in order to become the leader in the premium segment.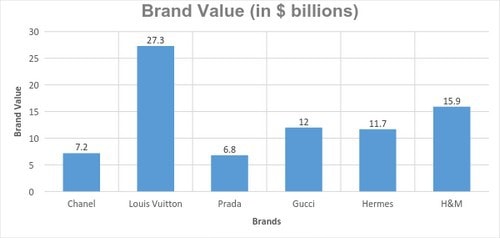 Perceptual Mapping: On the perceptual maps Chanel loses to Hermès when it comes to exclusivity when exclusivity is the prime focus of the brand.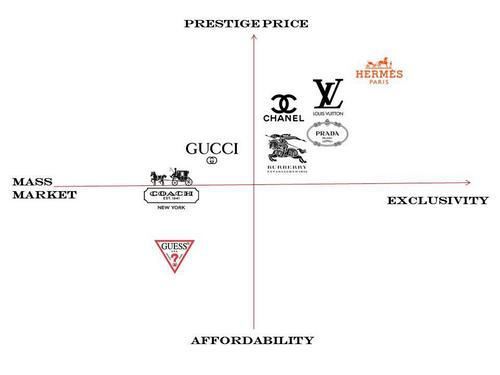 Opportunities in the SWOT analysis of Chanel :
E-commerce: Although Chanel has an online presence it is not that strong. Chanel should work on it such that it can maintain its exclusivity as well as increase its sales and profits.
Emerging Markets: Emerging markets have huge potential. Chanel should increase its presence in emerging markets and move away from the saturated developed markets.
New Acquisitions: Chanel can look forward towards new mergers and acquisitions such that it can increase its premium markets as well as move towards a lesser premium category working on increasing their market share and sales.
New products and services: Chanel can start working on some new products. It is said that Chanel is a brand of a young generation. They can work on changing that if they study what the demography wants and then build the relevant products.
Threats in the SWOT analysis of Chanel :
Competition: Huge competition exists in this category. Their main competitors are Louis Vuitton, Dior, Prada, Gucci, Versace, Hermès and H&M. There is a very little scope for market growth in this segment being a niche category.
Counterfeits: Luxury brands get copied a lot and there's little a brand can do to tackle this problem. This is a very prevalent problem which hampers the sales of the brand.
Copying: There are many brands that copy the style and elegance of Chanel and the luxury brands and sell the copied product at much cheaper and affordable rates. This also results and affects the brand negatively.
Liked this post? Check out the complete series on SWOT