Breadtalk is a Singaporean food and beverage chain that is headquartered in Paya Lebar. With operations in most parts of Asia the restaurant chain has around 1000 outlets to its credit. The company which was set up in the year 2000 sells breads , bakes and beverages and also has the presence in food atriums. Some of the company's popular brands are Food Republic, Toast Box, Breadtalk , Den Tai Fung etc.
The company follows a franchising system for expansion and they have franchises is around 17 locations across the world. While they own the outlets in South East Asia, they follow the franchising model in Middle East and other  parts of Asia. The company registered an annual turnover of  SG $ 615 millions and employs around 7000 people globally.
Strengths in the SWOT analysis of Breadtalk
The following are the strengths of Breadtalk:
Comprehensive portfolio: Through their brands, Food Republic, BreadTalk, Toast Box, Den Tai Fung, Bread Society, Thye Moh Chan, The Icing Room, Carl's Jr. in China and RamenPlay, the company covers almost all segments of eating out. However their most popular segment is the bakeries which account for 52 % of the group's revenue, the Food Republic 29 % and the restaurants constitute 19 % of their total revenues.
Focus on quality: BreadTalk is extremely conscious about the quality of food that they offer to customers. They ensure that they retain the signature tastes of each region, customising dishes like Satay or Chicken Rice which are popular to each region Bread Talk also does not use artificial flavours or preservatives in any of their products.
4 in one retail: BreadTalk is popularising the idea of 4 in 1 retail spaces by getting their four brands Ramenplay, BreadTalk, Toast Box and Din Tai Fung under one store. This ensures that the customers have more choice and also shop from the same brand.
Store Patrol:. The focus on quality has made BreadTalk put in place a store patrol unit in Den Tai Fung in Taiwan, which are a group of employees who undertake surveillance of their stores to ensure that tables are sparkling clean and that condiments are in place at each table.
Customised Stores: Bread Talk customises not just their menu but even their store size and layout to suit each market. While BreadTalk stores in Singapore are the grab and go type with less provision for sitting and eating the ones in China are modeled more like cafes where people can order and eat in the store itself. This difference has been created in the store layout after evaluating the customer preferences in each region.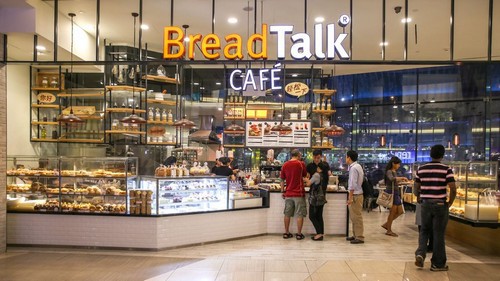 Weaknesses in the SWOT analysis of Breadtalk
Some of the key weaknesses of Bread Talk :
Excessive focus on China: Most of BreadTalk's expansion has been restricted to China Out of their 1000 stores almost 460 stores are in China while the remaining are spread across Taiwan, Malaysia, Singapore, Hing Kong and the Middle East. They have poor or no presence in other regions.
South East Asian cuisine: Though Bread Talk calls itself a global brand most of their popular dishes like the Floss Bun or the soup dumplings are very Southeast Asian in flavouring and design. This reduces their global acceptability as
Sustainability: BreadTalk has been a huge success in South East Asia and customers have accepted their products with an open heart. However for the business to sustain it is critical that they look at foreign markets now since they have almost stagnated in their current markets. With their strong Oriental orientation, the acceptance of the brand in Western and other-other Asian regions is doubtful.
The high cost of innovation: Bread Talk positions itself as a brand that fosters innovation and true to its word, introduces new products with every seasonal variation and even during festivals.They also strive to innovate in their marketing mix. All this is proving to be extremely costly for the company.
Opportunities in the SWOT analysis of Breadtalk
Some of the opportunities include :
Increased preference for eating out: In comparison to how it was a few years before, more people have started to eat out and this can be attributed to changes in trends like increased propensity to spend and less time to spend on cooking. This will create a surge in demand for bakeries globally since people prefer to snack in between meals.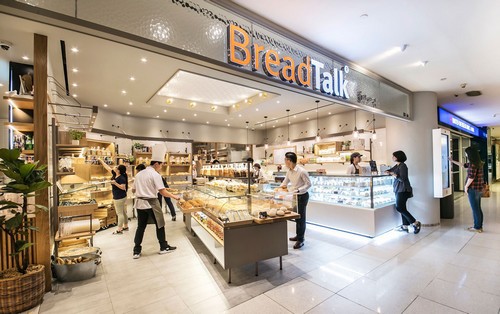 Threats in the SWOT analysis of Breadtalk
Some of the threats include:
Competition: Some of the major competitors of BreadTalk are Four Leaves and MS Alshaya.
Liked this post? Check out the complete series on SWOT