TVS Motors is one of India's leading manufacturers of two-wheelers starting from mopeds to motorcycles and three-wheelers like auto rickshaws. The company which holds the vision of a vehicle for everyone has been popular for their economic models which exhibit robust performance.TVS Motors through its plants in India and Indonesia produces around 3.2 million two-wheelers and 1.2 lakh three-wheelers.
The group which has diverse interests in domains like automobile, airlines, education, consumer electronics, power, finance, housing, insurance, investment, logistics, service and textiles registered an annual turnover of 13,363.43 Cr INR in the year 2016 out of which the highest share of profits has been registered by TVS Motors which is around 40,000 crores INR. The company has always given stuff competition to foreign multinationals in the two-wheeler and three-wheeler segments.
Strengths in The SWOT analysis of TVS Motors
Strengths are defined as what each business does best in its gamut of operations which can give it an upper hand over its competitors. The following are the strengths of TVS :
Differentiation: In comparison to competition TVS Motors has always maintained a price differentiation strategy choosing to offer economy two-wheelers which are also high on performance and fuel efficiency.
Focus on local market: TVS Motors won the trust and confidence of the customer through their mopeds which primarily targeted the local population.Even today the company relies primarily on the local population for their business.
Positioning: TVS Motors has always positioned their vehicles as reliable and easy to use vehicles which can run on Indian terrain. They are also well known for their string regional connect.
Emotional Value: TVS has been able to connect emotionally with the Indian audience primarily through their association with moped which during the early days used to be the most popular mode of transport in villages.
Innovation: TVS Motors has been high on innovation and has a lot of firsts to its credit.The company has always tried to stay in tune with the latest trends in styling, performance and fuel efficiency, while also being conscious about developing environmentally friendly vehicles that strictly adhere to compliance norms.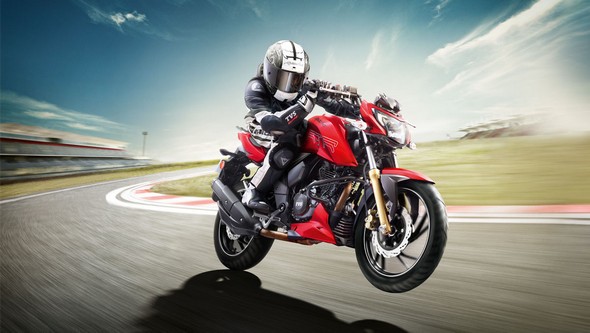 Weaknesses in The SWOT analysis of TVS Motors
Weaknesses are used to refer to areas where the business or the brand needs improvement. Some of the key weaknesses of TVS Motors are:
Low profitability: The company for the past few years have been consistently registering low profitability and showing single-digit margins in comparison to its competitors who are showing double-digit margins.
Launch time: TVS Motors has faced criticism for the longer time it takes to launch new vehicles. The company takes more time than their competitors to introduce products into the market with the result that the competitors get an upper hand over them giving them less time to react.
Limited Global Reach: TVS Motors in comparison to competitors like Honda have limited global reach and most of their focus is on domestic markets.
Poor advertisements: TVS Motors have never been aggressive in advertising their products with the result that their products do not have the brans recall or recognition enjoyed by market leaders like Bajaj which are household names in India.
Opportunities in The SWOT analysis of TVS Motors
Opportunities refer to those avenues in the environment that surrounds the business on which it can capitalize to increase its returns. Some of the opportunities include:
Market potential: Research indicates that India is going to be the biggest market in the world for two-wheelers, with a market size of 48,000 units per day.This is going to be a huge opportunity for two-wheeler companies.
Improved roads: The central government in India has a plan for the massive development of roads and related infrastructure in rural India which will increase the demand for two-wheelers in villages. TVS Motors which is already a popular brand due to their mopeds will find it simple to capture this market.
Change of trends: The growing number of dual-income households, the increase in the need for smarter vehicle options to beat the crowded city roads, and growth in rural infrastructure are all trends that will result in a surge in two-wheeler sales.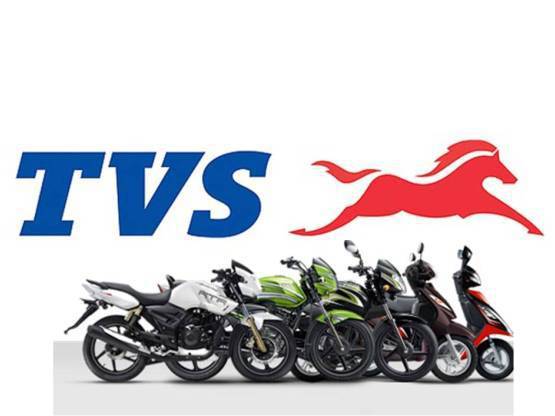 Threats in The SWOT analysis of TVS Motors
Threats are those factors in the environment which can be detrimental to the growth of the business. Some of the threats include:
Technology: Some of the emerging technology areas like robot-driven cars, alternate energy vehicles, interconnected traffic and safety systems may affect the sale of two-wheelers since these are more adapted towards bigger vehicles. Moreover, people may start preferring four-wheelers due to safety reasons as well.
Competition: TVS Motors in spite of continuous attempts have not been able to beat their two nearest rivals Bajaj Auto and Honda Motor Corp for the past many years and continues to retain its third spot only. This can be a threat to the business in the long run as more new players make a foray into the lucrative two-wheeler market.
Liked this post? Check out the complete series on SWOT