Mazda Motor Corporation is a Japanese automaker which manufactures and sells passenger cars and commercial vehicles. The company which was set up in the year 1920 currently has an annual turnover of ¥ 3.4 trillion from a production capacity of 1,591,808 as of 2016.
Some of the popular products of the company are Mazda CX, Mazda MX, Mazda MX 5 Miata and deals in convertibles, trucks, SUV's and crossovers. Mazda has two plants in Western Japan one in Hiroshima and the other in Yamaguchi. The company is well known for the sturdiness and performance of its vehicles which are known to be perfect for rugged roads.
Their production lines are synchronized, and the company adheres to global quality and emission standards across all its product offerings. Mazda prices their products in the range of $14,975 for the Mazda2 and the highest is at $29,585 for the CX-9.
Strengths in The SWOT analysis of Mazda Motor
Strengths are defined as what each business does best in its gamut of operations which can give it an upper hand over its competitors. The following are the strengths of Mazda:
Product Features: One of the strongest features of Mazda products is their Wankel Rotary engine which was used for the first time in Cosmo Sport in 1967 followed by RX 8 currently.The vehicles are also popular for their ease of use combined with high power.
Miata: Mazda introduced the convertible sports car almost 25 years ago. The customer was put into contact with the idea of a smart and affordable driving option which gained a lot of popularity. This continues even today and the brand has been one of Mazda's biggest successes.
Japanese philosophies.: Japanese car companies have always set industrial benchmarks in production efficiency and discipline at the workplace . The story of Mazda is no different and it continues to follow core values such as hard work, focus on innovation, streamlining costs and harmony at the workplace all of which are its strengths.
Skyactiv: Through the Skyactiv label Mazda has increased its focus on optimisation of fuel economy by looking at creating the right combination of engine, transmission and suspension technologies.
Innovation: Mazda also gives a lot of importance to innovation and uses it in its design to create cars that are not just trendy but also high on environmental safety and driving comfort. Mazda also focuses on research towards streamlining productivity through the focus on indigenous facilities.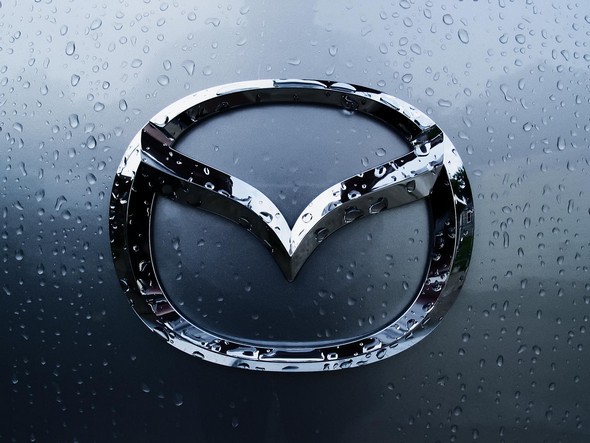 Weaknesses in The SWOT analysis of Mazda Motor
Weaknesses are used to refer to areas where the business or the brand needs improvement. Some of the key weaknesses of Mazda are:
Lack of balance: Mazda has continuously been steering innovation is design and there have been numerous design changes. However, these were not marketed well since the changes never reflected in their advertisements.Mazda still continues to use the old tagline of Celebrate driving.
Excessive importance to history: Mazda released their biggest success in the US market in the eighties and then it had sold close to 3 million cars. But there has not been a success close to this after hat with the result that customers have moved on to other car companies who have been able to release successful models after that. The company is in the 16th place in terms of sales in the US car market.
Poor retention rate: Though many customers had chosen a Mazda car over its rivals the company has been hugely unsuccessful in getting repeat business. In the US the retention rate of Mazda is around 34 % which is amongst the lowest and indicates that two of every three Mazda customers has purchased the car from another brand.
Opportunities in The SWOT analysis of Mazda Motor
Opportunities refer to those avenues in the environment that surrounds the business on which it can capitalize to increase its returns. Some of the opportunities include:
The surge in demand for SUV's": Mazda currently has three SUV;s targeting the US market namely CX-3, CX-5, and CX -9. These vehicles which are priced below USD 30,000 dollars will capture the market where there is a huge demand for high-performance SUV's and opportunity which Mazda is exploiting well.
Focus on retention: Many customers across the world are currently investing in more than one car and they prefer to have one large and one small car. Mazda has a presence in both the segments and thus can easily look at repeat business.However, they will need to really focus on retention to capitalize on this opportunity.
Better infrastructure: Emerging economies are focusing on improving the condition of roads and today there are roads that connect cities to each other and there are highways that connect small and remote villages to biggest cities.This has increased the scope for bigger cars like suvs in emerging economies.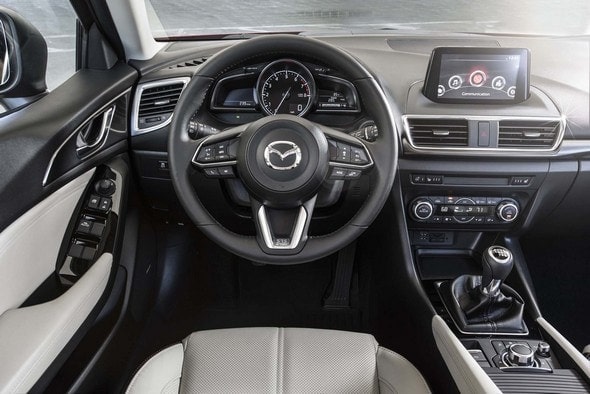 Threats in The SWOT analysis of Mazda Motor
Threats are those factors in the environment which can be detrimental to the growth of the business. Some of the threats include:
Competition: There is high competition in the car's market in Asia. The main rivals of the company are Toyota, Honda, and Nissan.
Overvaluation of currency: The overvaluation of the Yen will impact Japanese car makers since it will affect the pricing strategies adversely. The rising cost of fuel and material will add to the list of problems.
Liked this post? Check out these detailed articles on
Topic of SWOT of Brands
Alternatively, check out the Marketing91 Academy, which provides you access to 10+ marketing courses and 100s of Case studies.