Thomas Cook is a British global travel company listed on the London Stock Exchange. It was formed on 19 June 2007 and owns a number of tour operators, as well as airlines based in the United Kingdom, Germany, Belgium, and Scandinavia. Here is the SWOT Analysis of Thomas Cook.
Strengths in the SWOT analysis of Thomas Cook :
1) One of the largest and oldest travel company in Europe – Thomas Cook is one of the largest travel companies offering multiple services related to travel like airlines, forex, bookings and much more making it a one-stop-shop for all the travel needs.
2) Affordable and accessible – The offers and prices are such that it makes the holidays of people really affordable and accessible in the European region.
3) Availability of customization and flexibility – Thomas Cook provides a great deal of customization and flexible options for holiday packages design as per the needs of the individuals. This makes them one of the favorite travel shops.
4) Global presence – The Company has a global presence in multiple domains like flights, hotels, resorts, holiday packages and many others making it a truly global travel company.
5) Widespread coverage of destinations with huge customer base – Thomas Cook covers more than 100 destinations all over the world and caters to around 7 million customers for different travel needs.
6) Diverse employee strength all over the world – Having more than 20000 employees sitting and traveling around the world again gives the company a global image improving its brand awareness as a whole.
7) Increased brand awareness by associating with international sporting events – The major association with London Olympics 2012 boosted up the brand awareness and recall to a great extent. They have also been major sponsors of some football clubs like Manchester City and Peterborough United which have helped in improving the brand value.
8) Strong brand presence with effective promotional activities – The brand is present in all the major promotional mediums like TV ads, digital media and hoarding advertising establishing its presence everywhere.
Weaknesses in the SWOT analysis of Thomas Cook :
1) Limited market share due to intense competition – Travel industry is one of the biggest service industries around the world with huge players in the arena and this makes it even more difficult to sustain in such a competitive market.
2) Persisting long-term debts are a headache – In today's volatile market situations, having persisting long-term debts are a big problem as these make the firm even more vulnerable in the tough time.
Opportunities for the SWOT analysis of Thomas Cook :
1) Growing travel industry – The travel industry is growing at a very fast pace all over the world which is a great opportunity for Thomas Cook to fir their services at right places to penetrate most of the market.
2) Expand globally – Yes, Thomas Cook is one of the largest in Europe and UK and there are a whole lot of opportunities available other than that geography. It will be an awesome proposition if they can tap other international markets as well.
3) Digitize the operations – There is a huge scope for improving the digital presence. Most of the operations need to be digitalized to reach the most population around the globe. This will definitely help in penetrating the markets everywhere.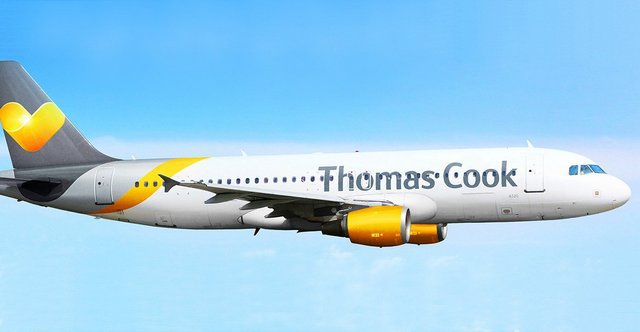 Threats in the SWOT analysis of Thomas Cook :
1) Lower profitability in airline business – The profits have always been on the lower side in airline business which is a looming threat to every airline company.
2) Uncertainties like Brexit – These kind of uncertainties are always there which poses threat to a multi-border business like travel. Everything changes with an event like Brexit which needs to be taken care of on immediate basis.
3) Growing competition from low-cost service providers – Low-cost service providers are always a threat to businesses of any kind and travel is no different. The pricing policies need to be under the continuous scanner to tackle these situations. This threat can very fast lead to reduced market share.
4) Government regulations are dynamic – With every change in government regulations, there are effects on industries which needs to be taken into consideration to avoid any major setbacks.
5) The airline sector is uncertain – This sector in itself is so uncertain and investment heavy that if something goes wrong, bankruptcy approaches very fast. Exit barriers are huge and impact a lot of lives around.
Liked this post? Check out the complete series on SWOT