The retail industry refers to all those businesses that engage in the sale of goods and services to customers. It includes various types of stores such as grocery market, convenience, discount, independent, departmental, DIY, electrical, and specialty shops, which exist globally.
Through their wide selection of low-cost, high-quality goods and services that offer convenience and choice to customers, retail trade plays a significant role in the economy. By employing a significant portion of the industry's workforce, the retail industry also helps to create jobs and encourage economic development.
What is the Retail Industry?
The retail industry is responsible for supplying people with various goods and services, such as clothing, electronics, food, furniture, and more. You can find retail stores online, in malls, shopping centers, strip malls, and even pop-up shops.
The retail industry has been highly competitive in recent years, and many stores are reevaluating their traditional processes and strategies. This demonstrates the significance of retail sales for the economy, as even major brands are making changes to their supply chains and management approaches.
What is Retail?
Retail is an important part of the economy as it enables people to purchase goods and services they need. Retail stores provide consumers with a variety of products and services, from groceries to clothing. Additionally, retail stores are also responsible for job creation as they employ a significant number of people.
We may define "retail" as the sector comprising the sale of goods or services by a company directly to individual customers for their personal or household consumption.
Retailers can operate in both retail and institutional markets, but they share the characteristic of processing many small transactions. The wholesale market, on the other hand, exclusively functions between businesses and not individual consumers. However, some companies engage in both types of activities.
3 Segments & 5 Types of Activities in the Retail Sector
The retail markets are generally divided into three main areas –
Food products – This refers to the distribution of food and related products to consumers through various activities.
Consumer goods – This refers to a set of activities, focused on selling products, that can be continually utilized.
Durable consumer goods – This refers to activities that offer consumers durable goods such as furniture, cookware, and household appliances that last longer.
In addition to this classification, the retail sector can also be classified into 5 types based on activities, such as –
Fixed location" retail – It talks about a traditional store where customers can buy products. Typically, these stores are located on main streets or in malls.
Supermarkets – Here, you can purchase a wide variety of products, including household items, technology, and food.
Discount stores – Discount stores are a type of retail store that focuses more on food items and usually sells off-brand products at lower prices compared to supermarkets, although they are similar.
Temporary shops – Temporary businesses are frequently located in high-traffic areas and are only open for a limited period. They are part of a marketing strategy and serve as a physical touch point for launching new products or consolidating brand identity.
Vending machines – The store is not physically present and the service is entirely automated. It's noteworthy that vending machines now offer a wider variety of products, including food, pharmaceuticals, and small items, compared to the past.
Retail Trends
To stay ahead of the competition in the retail industry, businesses need to keep up with the latest trends in consumer needs.
Some of the contemporary retail industry trends you need to pay heed to are –
1) Consumer Spending
In today's highly competitive retail industry, companies must strive to distinguish themselves by providing top-notch customer service and a seamless shopping experience. The growing popularity of omnichannel retailing underscores the importance of meeting these expectations.
Consumers desire to incorporate the advantages of both conventional shopping practices and modern technology's convenience. They may choose to shop using their tablets or smartphones online or visit a physical store in a brick-and-mortar location.
Retailers need to offer a smooth and convenient experience to consumers to stay competitive, no matter if they are a market stall, a UK retail company, or an online retailer, as the demand for retail sales from consumers is still strong. Retail organizations need to maintain high-quality products throughout the supply chain to stay competitive and meet consumer demand for spending in the retail sector.
2) Market Intelligence
To succeed in the digital age, businesses must be able to navigate the vast amounts of consumer data available. Market intelligence is key to this effort, as retailers must analyze their target market and customer buying habits to offer appropriate products.
To understand their customers' buying behaviors and improve their marketing strategies, retailers should monitor data closely. By analyzing market insights, businesses can adapt their marketing tactics to better serve their intended audience and deliver a highly personalized customer experience.
3) Loyalty Programs
Customer loyalty programs are becoming increasingly popular since they can boost sales in a variety of ways.
Using their services can boost your customer retention rates and drive repeat business. Moreover, they can motivate customers to spend more per purchase and assist in word-of-mouth marketing and referrals for attracting new customers.
By implementing customer loyalty programs, you can gather useful information about your customers' purchasing patterns and preferences. This data can then be utilized to customize your marketing and merchandising strategies, resulting in improved outcomes.
4) Online Shopping
Online has continued to be a significant retail trend even after the COVID-19 lockdown.
Online shopping offers consumers a wide range of options and convenience, enabling them to compare prices and purchase desired products without stepping out of their homes. Many department stores that have incorporated online business strategies also offer features like door-to-door sales that ensure competitive advantage in the retail landscape.
Additionally, retail workers can benefit from increased flexibility, leading to improved productivity and higher profit margins for your business. Retailers can easily track consumer behavior and preferences, which can be utilized to customize marketing and sales strategies for better customer satisfaction and increased conversions.
One advantage of this marketing method is that you can reach and sell to international consumers who may not have access to your physical stores.
5) Sustainability
Consumers are becoming increasingly conscious of the environmental and social consequences of their purchases. As a result, they are urging brands to be more transparent and retailers to adopt more sustainable practices.
Retailers are finding sustainability more affordable. Sustainable materials and technologies are decreasing in cost, enabling brands to use them. Moreover, an increasing number of businesses are adopting sustainable practices to reduce their environmental impact, making it a more mainstream approach.
6) The Rise of Retail Media
Retail media is expected to emerge as a new digital advertising channel. Big retail giants like Amazon and Walmart, along with advertisers, are exploring the potential of retail media networks to expand their revenue, target fresh audiences, and diversify their revenue streams.
7) Emphasis on Consumer Privacy and Data Protection
Protecting consumers' data and privacy has become a top priority due to increasing cyberattacks, particularly in the retail sector. There are also growing concerns about the collection and utilization of consumer data by social media platforms and websites.
8) Hybrid Shopping
In the future, it is expected that hybrid shopping channels, which combine physical and digital experiences, will become more prevalent. A majority (75%) of consumers in the United States currently engage in omnichannel activities, such as researching products and making purchases both online and in physical stores suggests a McKinsey report.
9) Payment Flexibility
Retailers must incorporate new payment channels, such as layaway plans or buy now, pay later plans, in addition to credit cards to meet consumers' expectations.
10) TikTok and Gen Z Will Significantly Impact Social Commerce
The increase in social commerce can be attributed to TikTok, and Gen Z users play a significant role in driving this growth.
It is predicted that in the future, there will be an additional 10 million social buyers on the platform.
11) Personalization Is Still King
By utilizing personalization, brands can provide their customers with tailored experiences.
This can lead to greater influence over customers' purchasing decisions, higher levels of engagement, increased customer loyalty, boosted sales, and ultimately more revenue.
12) Round-the-clock customer support
To improve customer experiences, businesses should offer 24/7 support.
Exceptional customer service alone is no longer sufficient as customers expect to be able to reach out to businesses at any time and from any location.
13) The Growing Popularity of the Metaverse
The metaverse is expected to have an impact on the future of the retail industry. About 110 million people are predicted to use AR every month.
Additionally, major retailers and global brands like Nike and Gucci are already exploring and identifying ways to reshape the retail industry's future through the metaverse.
14) Empowering the Workforce
With the rise of automation, there is an increasing demand for businesses to upskill and reskill their workforce.
This means providing them with dynamic learning opportunities that can equip them with the necessary skills for their job. This, in turn, will enable the workforce to stay agile and up-to-date on the latest technology, tools, and processes in the retail industry.
15) Shipping Transparency
Although shipping and fast delivery are excellent incentives for shoppers, it's important to note that transparency in shipping is also a critical aspect of logistics.
This level of transparency can help establish customer loyalty and attract new ones for your retail trade. Using a pricing tool can help businesses understand retail trends and stay ahead of the competition to meet customer expectations.
It can also help in understanding how retail media networks work around the world and accordingly, you can optimize the performance of your retail outlets.
Online Retail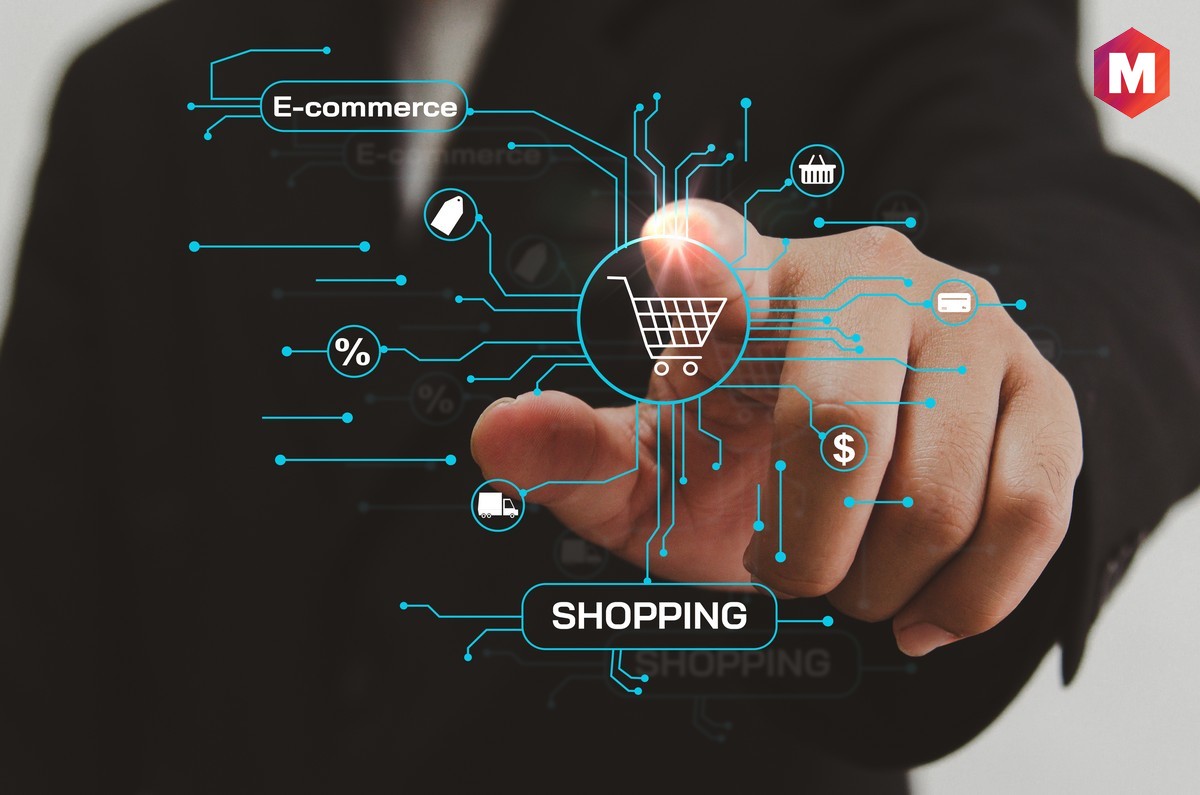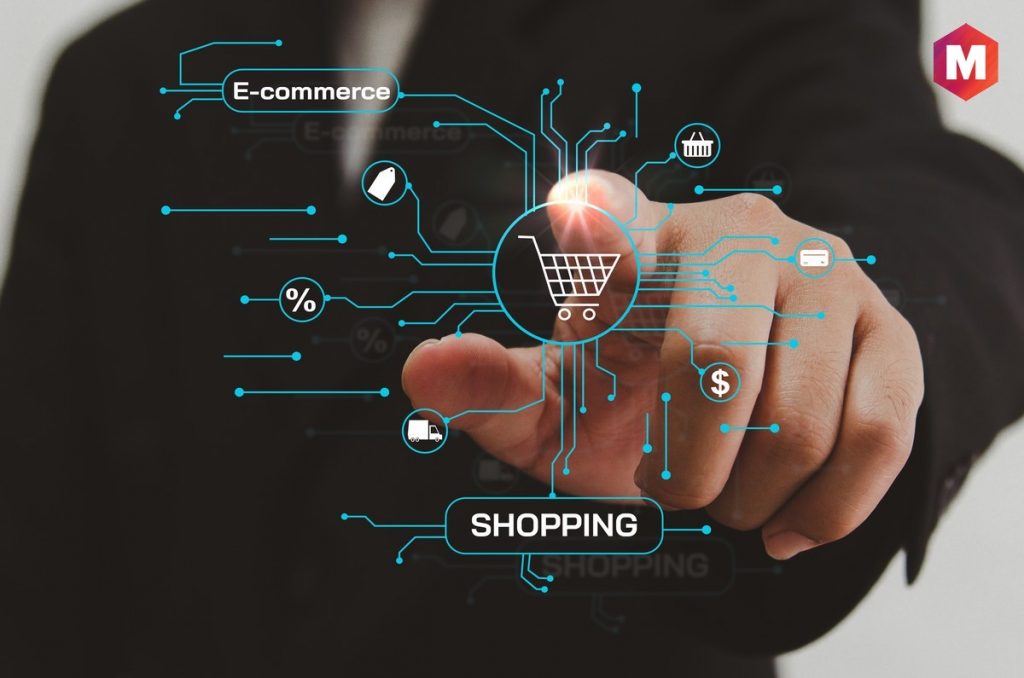 Digital media has made it simpler for people to get information about the sustainability of brands and products and to share their experiences with others. Retail stores are modifying their types to keep up with changes in the retail sector and enhance their competitive edge through online presence.
Online grocery stores have become increasingly common. In the retail industry, having a website is just as necessary as having a physical storefront.
E-commerce has become a crucial part of the retail industry due to its cost-effectiveness and the convenience it offers customers when comparing prices and other factors before making a purchase. Upon closer examination, some platforms are simply online versions of brick-and-mortar stores. Retailers are intentionally using both traditional and digital sales channels to expand their customer base and decrease inventory.
A type of online retail business called mobile retail relies entirely on a smartphone app to sell products directly, eliminating the need to use a website to make a purchase. Similarly to e-commerce, retailers rarely rely solely on mobile as their sales channel.
Retailers nowadays tend to merge various categories of their business to allow customers to make purchases both in-store and online. Despite the increasing reliance on Internet sales to reach global consumers, the benefits of digital transformation are not always constant for retailers.
The Usual Challenges
Although online retail is experiencing significant growth, traditional retail may not be experiencing the same level of success. Smaller retailers have been facing competition from supermarkets and larger retailers, which is impacting their business.
Furthermore, the emergence of digital transformation has introduced new competitors that pose a threat to both small local shops and big retail companies. Recently, there has been a lot of discussion about the "retail apocalypse", which describes customers' preference for online shopping over physical stores. This trend is most noticeable in the US, where there is a website dedicated to documenting all the closed shopping malls in the country.
E-commerce is changing the way we shop, but should offline retailers blame it for their struggles?
Even though e-Commerce is making online shopping more convenient for consumers, other factors may be also making traditional retail struggle. Additionally, a lot of retail establishments have struggled to implement strategies that work in keeping up with shifting consumer preferences. Additionally, some retailers are no longer as competitive in the market as they once were due to their inability to keep up with the speed of digital transformation.
So, even though e-Commerce is unquestionably a factor in traditional retail's difficulties, there are other factors at work as well. To satisfy the shifting needs of their customers and be more responsive to the digital revolution, retailers must modify their strategy. The best method for merchants to stay competitive in the market is to use a mix of online and offline tactics.
Conclusion!
Staying competitive in the retail industry requires organizations to keep pace with evolving consumer preferences and technologies. It is crucial to stay updated on the latest trends and strategies to attain success.
Retailers can enhance the customer experience and increase profits by gaining knowledge about the industry, handling customer interactions effectively, analyzing data, and adopting the latest technologies.
Liked this post? Check out the complete series on Marketing