What is Video Advertising?
Video advertising is a the concept of advertising a product or service through videos. It refers to the promotional videos that play before, during, and after streaming content. Lately, some marketing professionals are expanding its sphere and including display ads with video content as a part of video advertising as well.
These include those ads that start playing when the user puts a mouse cursor on them as well as the native video ads that are promoted on digital ad networks.
Video advertising is slowly increasing its popularity and is clearly on its way to bring the next big thing in the marketing world. It is an excellent way of reaching audiences.
It is a great strategy to invest in. The trick here is to provide the viewer with video ads such that it seems relevant and compelling. If this criterion is not met, then the ad simply annoys and frustrates the viewer rather than spiking his or her interest.
Video advertising includes more than just making appealing video advertisements.
As with TV ads, you have to get your online video advertisements in front of your target audience. Regardless of how appealing your video advertisements might be, if the right viewers do not see it, they will be of no use.
That is why being aware of the right video advertising techniques and the best future-trends is essential. Let us start with what video advertising is, and later we will understand different types of video ads and future trends
What are the Different Types of Video Advertisements?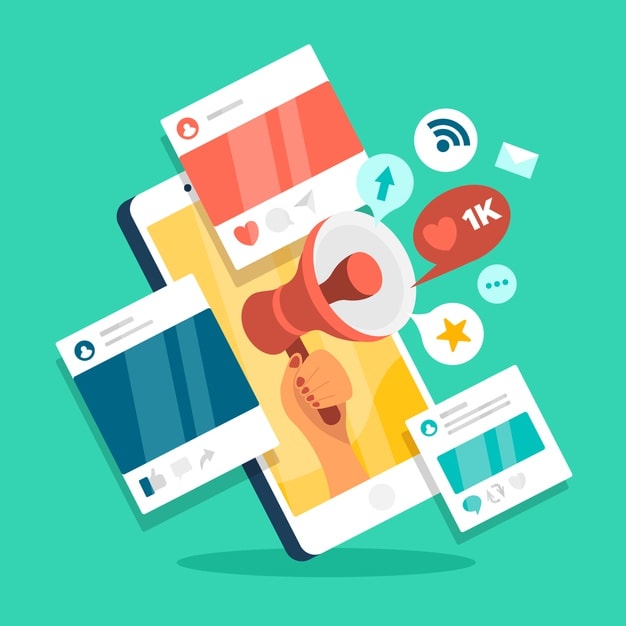 Video advertising offers marketers many different options to choose from. They can just analyze their customer needs and select the type of video advertisement best suitable to their needs or the one that sounds most promising and compatible with their goals. These various types of video ads are:
1. In-stream ads
These are the most popular type of video ads. These are the short videos containing promotional content that appear before, during, or after video content. An example of in-stream ads is the ads that appear on YouTube. Some of these are interactive. They encourage the viewer to click on a link or claim an offer.
2. Non-linear ads
This refers to those ads that play outside the main video. When the user clicks on them, the video he or she is watching at the moment stops playing. They do not connect to any other content.
If the user wishes not to view them, then he or she can simply continue scrolling.
3. Rewarded ad
This ad mostly targets gamers. It provides them with specific incentives and perks in exchange for watching the video ad. These perks may include an extra life or a bonus tool, etc.
4. Native autoplay ads
These play at the end of the content. When they are relevant to the content, the user just viewed their chances of working increase.
5. Shoppable video ad
These ads encourage viewers to buy a specific product. After the video for this kind of ad plays, a link appears to lead the viewer into purchasing it. It happens in whatever app the viewer is using.
6. Native video
This is a more advanced type of video ad. It gives the viewer a chance to opt-in and takes control of the viewing experience.
Seeing the favourable outcomes of video ads, advertising techniques are gaining lots of prevalence, plus the future of advertising is also comprised of video advertising manoeuvres. As per eMarketer, it's assessed that by the end of 2020, US online video ad spend will keep on developing at a pace that surpasses TV ads.
Hence, online video advertising is going to be the new territory for pretty much every organization. Let us understand what online video advertising, and later, we will go through some of the facts that tell why video advertising is the future-
What is Online Video Advertising?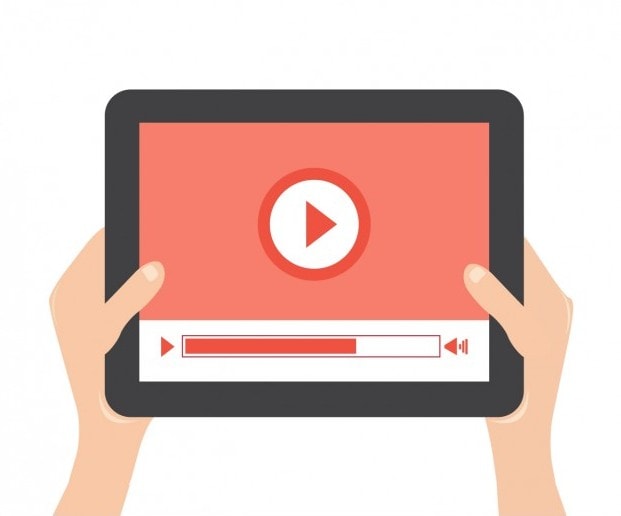 Online advertising is a powerful and promising aspect of advertising.
It refers to the video advertisements that are presented on online platforms. With the increasing dependence on video advertising, this is a perfect marketing strategy that every marketer can benefit from.
It is a powerful and engaging medium of storytelling for users. They have a more promising success rate and thus will make for a good investment.
There are a variety of platforms for the marketer to choose from. All of these platforms have different technical requirements, best practices, and targeting requirements. The marketer can choose the one that is most compatible with their product and target. Some of these platforms are Google ads, Facebook and Instagram ads, YouTube ads.
The main job is to decide what purpose the ad should serve. It includes explainer videos, brand stories designed in a way that helps in connecting with the viewers, and lastly, the product videos.
Once this is decided, a particular angle needs to be determined. It determines how the video is going to appeal to the users, the authentic, emotional, or humorous type. Each of these angles has a unique way of connecting to the user.
The video has to be unique and promising. After all these decisions are made, a lot of effort and hard work goes into actually creating the video. It is advisable to hire a good video creation and video editing team for this task.
A few important things to keep in mind while creating online video advertisements are:
Top Online Video Advertising Hacks
It should be optimized for mobile.
The first few seconds should be compelling and must capture the user's attention.
It should be short.
It may contain CTA (click to action) buttons that should be clear and specific to the viewer.
The video must have closed captions.
It may have a storytelling angle.
Why Online Video Advertising is the future of Advertising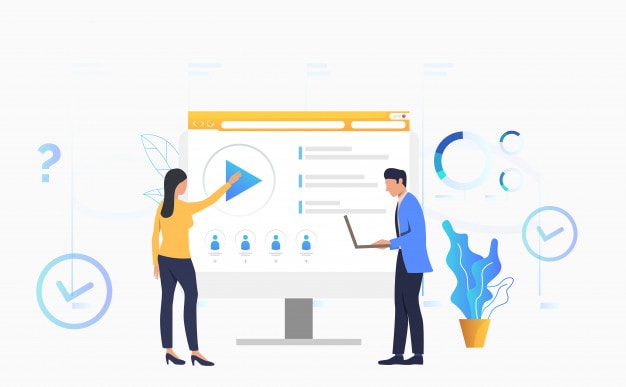 1. Social Media as an Integral Component of Video Advertising
With the booming presence of different videos on Social Media Platforms, you need to understand that using video ads on these channels will be highly useful for you in optimizing reach and conversions.
In recent times, Facebook has seen a 50% increase in video views. As per stats, 54% of consumers prefer to see more video content nowadays, and that is why 87% of social media marketers prefer using video as a marketing tool.
2. Video Advertising Reach
Video ads enjoy immense reaching potential as well, and in one of the recent such campaigns, Volkswagen got 155 million views for three of its videos.
With the correct message and presentation via videos, you will be able to ensure more harmony between advancing your brand and fulfilling the quest of your client. According to Forrester Research, a moment of the video is worth 1.8 million words of written content.
3. Increase in Mobile Video Ad Spending
In the year 2019, US advertisers approximately spent $16.41 billion on mobile video advertising (45.6% of total digital video ad spend) while on the other hand, they spent $19.59 billion on video elsewhere.
The reasons behind the booming popularity of mobile video ads are available in most consumer markets, immersive experience, more personalized, and better relevancy.
4. Higher Google Ranking through Video
Along with the used keywords and written content, many other metrics are there that play a crucial role in a higher ranking of video content.
Some of those metrics that optimize the ranking of video content are user engagement, social shares, user interactions, Higher Subscription Rate, more mentions, increased number of 'watch later' events. Also, interactive video advertising ensures better engagement, and hence optimized ranking.
5. Buyers are Receptive to Video Advertising more than ever
Buyers prefer going through videos to know more about any products or services before making their decisions.
Videos are also better means of adding values in customers' lives if they are interested in your kind of product or service. Videos are even more appealing to users in comparison to TV and print ads.
As per stats, 42% of consumers prefer to see product description videos, while 58% of users prefer companies that produce video content. Even 70% of users watch videos on their devices while watching TV.
What are the Latest Trends?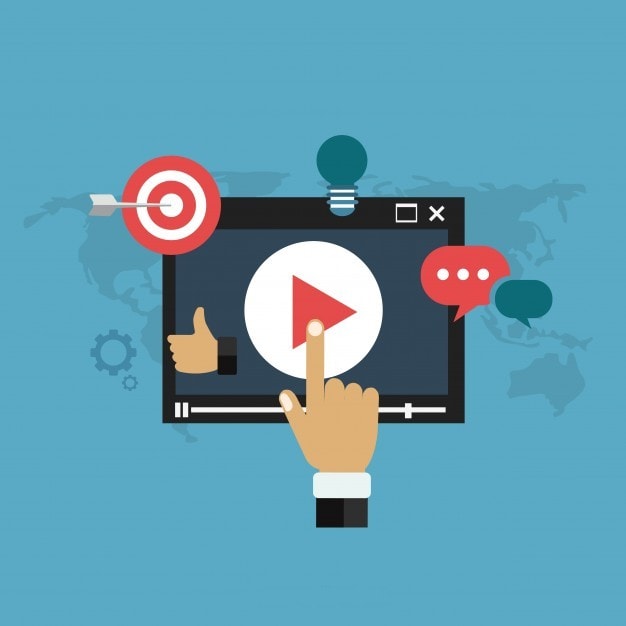 As video advertising is gaining popularity with the passing time, new different features are being included in it. Some of these popular new features or trends which are highly effective and thus will continue to prevail are as follows:
1. Shorter video ads
Short video ads are the perfect way to tackle the short attention span of viewers. It presents a challenge for the marketers and the creative team to tell their brand story under 15 seconds while extracting a proper response from the viewer and capturing his or her interest.
2. OTT advertising
Over the top (OTT) is the term for content providers that distribute streaming media over the internet. Advertising through these platforms helps marketers utilize targeting, ad insertion, and advanced analytics to create shorter, more personalized ads for users.
3. Mobile-first advertising
The viewers are relying on their mobile phones more and more every day. Thus more and more video advertisements are being mobile-friendly to reach out to more viewers and appeal to them.
4. Cinemagraphs
These are a combination of photos and videos that provide an interesting visual effect on the viewer. It captures the interest of the user and thus proves to be a useful tool for video advertising.
5. User-generated content
This makes use of the content generated by users to gain a more trusted relationship with the audience. It presents an authenticity and forges an emotional connection with the user.
Is Targeted Video Advertisement a Better Option (Programmatic Video Advertising)?
Targeted advertisements are advertisements that are more specific and relevant to a user's needs. They are based on the previous buying and search history of the user.
Targeted ads are believed to be a better option for not only the user but also for the marketers and brands. It provides the user with content that he or she might be interested in and thus captures their interests and has higher chances of success. While at the same time, it optimizes the media stipend.
Programmatic video advertising can be understood as a practice of using bots for buying the ad space as per the set prerequisites. In this, advertisers define their ideal audiences in detail, plus they also give access to their ads along with setting a budget.
The programmatic advertising takes that user data and uses real-time bidding for showcasing your ads to the users that fit well with your audience profile.
It might seem very appealing from this angle, but at the same time, this raises a significant question on how far the privacy of the user is protected. It feels as if every move of the user is being analyzed by an activity tracker, at the same time making the internet almost un-navigable for them.
The advertisement field is filled with fraud, and transparency is not ample. It does not provide a clear idea of how well these personalized or targeted ads work for the users.
Apart from that, this has led to an increase in the circulation of fake news as well as Clickbait. It seriously questions the efficiency of targeted ads and how it affects the user.
The concept seems brilliant, but the execution has certainly eroded to a great extent. As a marketer who has their customer's best interest in needs, there needs to be some serious consideration and analysis on this part of marketing, and then it for sure will be more profitable.
Final Thoughts about Video Advertising!
Video advertising is an excellent medium of marketing. With more and more digitized platforms evolving, videos are way more likely to capture a customer's interests.
Video advertising is undoubtedly the next big trend in the world of marketing, and it is a great option to consider for all businesses. There are many different options available for this.
It might sometimes blur the lines on what is better suited for the marketer and user. Therefore it is essential to carefully analyze the targets and goals of the business as well as the needs of the customer. It will aptly help in making the best use of this rising trend.
Liked this post? Check out the complete series on Advertising