Mobile marketing refers to the practice of promoting products and services through the use of mobile devices like smartphones and tablets. It refers to the different methods that enhance the reach of various products and services through mobile/smartphones.
It is more of an advertisement practice that targets explicitly mobile users as a part of their campaign. Some factors, like the location, age, interests, etc., of the users, are considered. This will provide a better connection between the brand and the customers. With advancements in technology, it is evident that people from both urban and rural areas have actively used smartphones. They have gotten good at it.
So, much so that it has become an opportunity for marketers to advertise and market goods on smartphones to generate desire in their target audience and help gain newer consumers. Additionally, customized marketing strategies can help build better and stronger communication footholds for consumers and the brand that they go to purchase.
What is Mobile Marketing?
Mobile marketing is a strategy where brands or businesses make campaigns or advertisements meant solely to be viewed on mobile devices like smartphones and tablets. As many people have started using mobile phones, making communications to them entirely through their mobile phones can mean the generation of a fairly targeted audience.
It helps give customized, real-time updates and brand promotions, which can be easily accessed by people right on their phone screens from the comfort of their homes. The trend of digital marketing is based on the concept of mobile marketing and providing people with content that makes them stay in the loop with the functionalities of a brand. It also helps the brand stay relevant in the minds of the consumers.
Why Mobile Marketing is Important?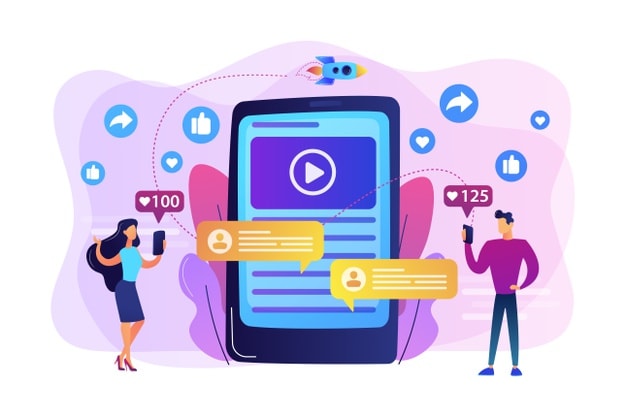 One might argue the variety of reasons that exist for requiring mobile marketing. It will be a waste if marketers do not target the mobile-browsing crowd and the millennials in present-generation marketing.
Following are some of the reasons why mobile marketing is a necessity in today's world driven by technology.
1. Consumers have started consuming digital media voraciously. This means that the consumption patterns of their media have changed and evolved over the last decade. Now, people use the internet more for their requirements, rather than television or radio. Thus, it makes sense for marketers and advertising agencies to shift some of their strategies to a more digital platform.
2. The purchase of mobile phones has increased over the last decade. Starting from the button phones now is the age of smooth-running touchscreen phones, where people spend about 80% of their time they spend on leisure and entertainment. Thus, campaigns made solely for mobile phones can give better recognition.
3. It was also found through research that 20% of people prefer using Tablets to mobile phones because of the comfort they get from using the larger screen. Thus, providing marketing communications in a readable format on a tablet can help reach a slightly greater audience.
4. The kind of internet that people get nowadays has changed as well. Previously, the internet charges used to be high, and even at that high price, getting good download speed was not possible. But nowadays, countless network service providers and WIFI companies provide large GBs of internet per day at a fairly reasonable rate. In such a situation, providing advertisements, through the internet, that reach people can help increase sales.
5. Social media has come about in the last decade or so. Be it Facebook, Twitter, or Instagram, people use them religiously. Some people wake up, and the first thing they do is scroll down their social media feeds. When so much of peoples' media usage and attention has been grabbed by social media, it is necessary to have social media campaigns aided by mobile marketing strategies. It helps in reaching both the older and the budding younger generation.
Types of Mobile Marketing
Listed out are the types of Mobile marketing that exist today –
1. App-based marketing
Countless mobile apps are available in the play store or the App Store. Most of these apps are free to download with in-app purchases at times. People who cannot or do not want to make in-app purchases have to go through the Ads.
Therefore, of all the time people spend on these apps, a chunk of them is used in marketing. Facebook or Instagram does pay promotions and marketing communications for brands or third-party apps visible to the people and helps generate organic traffic.
2. In-game marketing
Many of the downloaded games via the app stores have been purchased, and one can also watch ads to get bonus points or gain trophies for playing. That is another way in which markets and brands are pitched to the audience when they are engaged in a good game.
These ads usually appear as popup ads or video ads, comprising about 30 seconds to a minute. They help a lot in getting new consumers to think about a particular product or brand.
3. QR Codes
These are specific codes that intrigue peoples' curiosity and make them check further. Nowadays, rather than jamming a lot of content in a single template, a lot of marketing is done by directing people to a website or a page through a QR code.
It is easy because people have to scan it using their phone's camera, and the algorithms can take you there. This again helps bring organic traffic to the brand's website.
4. Location-based marketing
These are highly targeted marketing communications and advertisements on peoples' phones, depending on where they are currently. This works because when you move from one place to another, the phone's GPS might acknowledge your current location. Advertisers and brands want their ads to be generated in a localized manner to have a focused distribution.
5. SMS marketing
SMS has become a very convenient way to connect with the consumer, make sales, or address grievances. Knowing their phone number from the database helps companies send out bulk messages to many of their customers, and most of this kind of communication calls the people to action.
6. Mobile-image ads
These are Google Ads that come up anytime someone goes through websites. These links help in redirecting consumers to the main website of the brand in that ad.
How Mobile Marketing Works?
Mobile marketing works by using different platforms and strategies to reach out to people who use mobile devices. With the increasing usage of mobile phones, many brands have taken advantage of this medium of communication for their benefit. Mobile phones are being used as a tool for advertising products, services, and ideas effectively. It helps them better target their audiences with specific messages that can be quickly delivered.
Mobile marketing also helps in strengthening the brand's voice across different channels. It allows brands to connect with their mobile device users more interactively and engagingly. This further helps in building relationships between the company and its customers, which leads to customer loyalty.
To properly create your mobile marketing strategy, the first step that needs to be taken is creating an online presence accessible from both computers and mobile phones. If you understand your consumers, it will help create a message or build communication that would make sense.
People will be motivated to buy only if they find your product or brand viable in their lives somehow. Communicate to them in media platforms where they can be found most often. Spend time researching your customers' media habits to place marketing communications effectively.
Send out relevant emails in the form of personalized marketing campaigns so that people find them relatable. Optimize it so that the image or the message is not lost on the audience when they try to access it over their mobile phones.
Build coupons, codes, and offers that help draw people's attention to your brand. Attach QR codes that will call them to action to visit your site and make a purchase. In such a way, host daily Instagram stories to let your consumers know of upcoming launches or sales.
Steps of Running Mobile Marketing Campaigns
There is no doubt in the fact that mobile advertising and marketing is not a single-step process. Various activities are involved in conducting a successful market drill among customers. The various steps involved in effective mobile ads are-
1. Know your Audience
Firstly, you can proceed with mobile marketing until you are quite familiar with your audience. Promotion of any kind of brand or service requires an in-depth knowledge of the customers who will be affected by it. Even the slightest information about their behavior or buying patterns can provide a huge advantage to the company.
This is sometimes also referred to as the Persona of the buyers. Personas are a mere reflection of a person that is visible to people in his surroundings. Make sure to track their habits and other regular practices, as it will help you develop more effective marketing strategies.
2. Goal Selection
No marketing strategy can be implemented before deciding the mission of your process. Setting a goal and working towards it is considered to be an important aspect of mobile marketing.
As we move along this guide, you will come across various features that will help you understand the mechanics involved. This includes developing personas, creating a personalized marketing toolkit, and a calendar for the same. Moreover, get to know about various methods to combine the current channels with your strategy,
3. Initiate KPIs
Key Performance Indicators or KPIs will give an overall estimate of how strongly you are following the marketing strategies created in the early stages. You should have a clear picture of KPIs for a successful mobile marketing campaign.
3.1 Acquisition – There is no doubt in the fact that your mobile marketing strategy should be quite user-friendly. No one would like to go for lengthy emails and not even understand your goal. Try to be compact and make sure the important headlines are mentioned at the top.
3.2 Engagement – Potential customers should directly approach the features provided. Everyone should have an opportunity to connect with your brand, and hence you should focus on improving your content's SEO score.
3.3 Customer Service – Mobile marketing is entirely based on proper customer service management. All the tabs and buttons should be directly linked to the actual website and generate an easy user connection service.
4. Track Mobile Metrics
Mobiles are the most used devices when dealing with this kind of marketing campaign. Make sure that your content is getting positive feedback from the users.
You can track this using various tools to tell you about the improvements you can have on your website. Not to mention, have a regular check on the various statistics and numbers of your campaign.
Here is a video by Marketing91 on Mobile Marketing.
How To Start a Mobile Marketing Business?
Mobile marketing is one of the most sought-after business ideas as it has a lot of growth potential. But, starting a mobile marketing business is not going to be easy. To start with, you need to understand the fundamentals of mobile marketing and how it works.
You should have a clear understanding of what kind of services you want to offer and what your business model will look like. You should also have an idea of what type of mobile marketing software you want to use and how it can help you reach your target audience effectively. Mobile websites, mobile apps, and mobile push notifications are all tools you can use to start your business.
Once you have these basic elements in place, you will need to focus on finding the right clients for your business. You can do this by reaching out through social media platforms like Instagram and Twitter and advertising in local newspapers or radio.
Apart from that, you need to consider the cost involved in starting a mobile marketing business. You have to carefully plan out your budget and make sure that all the necessary expenses are taken care of.
In addition, you should have an effective organic and paid marketing strategy in place to ensure that you get the best out of your business. You should also consider different push notification strategies as a way to engage with your customers.
Finally, you need to make sure that all the safety measures are taken while handling customer data and personal information. This is important to protect your customers' data and ensure that their privacy is not compromised.
Mobile Marketing Tips You Need To Follow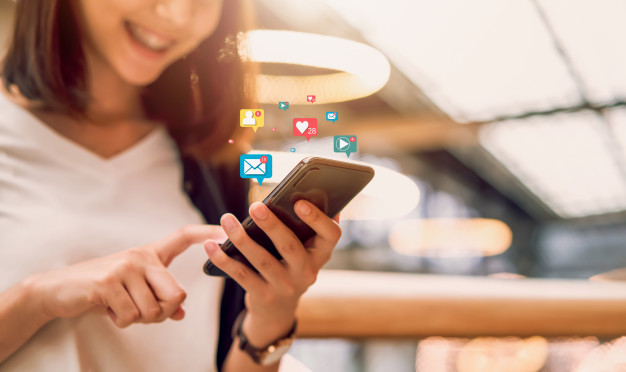 Here are some tips one can use to make one mobile marketing strategy successful.
1. Make your site mobile-friendly and easily navigable
It is important not just to stick to a website but also to make app versions of your website so that it can be used on mobile phones. Make the site and the app easily navigable; just some clicks are needed. A user-friendly interface impresses the consumers.
2. Meticulously curate the content
Be careful of the kind of content you put out because the customers are not foolish. Make the content relevant and relatable and perform SEO for reaching a wider audience.
3. Do marketing through SMS
These are a convenient way of sending out marketing communications. Using the customer's name in starting these messages helps add a personal touch to the message and makes the customer feel important.
4. Create QR Code
QR codes help in increasing curiosity and, along with that, provide ways for quick access.
5. Use Social Media
As people find social media relaxing to use and find it a significant part of their daily routine, host campaigns and quizzes on your social media pages to keep the customers in sync with the brand
Mobile Marketing vs. Traditional Marketing
Different channels of traditional marketing are TV, Print, and Radio but that is not the case for mobile marketing. Mobile phones provide a direct connection with your customers which, in a way, can be used to make them feel valued. Traditional marketing methods are expensive. Therefore, mobile marketing is an ideal choice for small businesses as it doesn't require much of an investment and still reaches out to people.
Traditional marketing is one-way, the company says something and the customer listens. Mobile marketing provides two-way communication, customers can easily share feedback and reviews which helps in understanding them better.
Advantages and Disadvantages of Mobile Marketing
Advantages 
1. Highly Targeted: Mobile marketing allows for highly targeted campaigns.
2. Cost-Effective: It is less expensive compared to traditional marketing methods.
3. Accessibility: Mobile devices are always within reach, making it easier to send timely marketing messages.
4. High Engagement Rates: People usually respond better to mobile marketing compared to traditional channels.
5. Quick Feedback: It allows for immediate customer feedback and interaction.
Disadvantages 
1. Privacy Issues: Mobile marketing can be intrusive and result in privacy issues.
2. Limited Space: Limited advertising space on mobile devices can affect message delivery.
3. Technical Limitations: Different operating systems and screen sizes can present technical challenges.
4. Relevance: It can be challenging to ensure the content is relevant to all recipients.
5. Intrusiveness: Unsolicited messages can be annoying to users, leading to negative brand perception.
Mobile Marketing Trends in 2023
Mobile marketing has become an integral part of the marketing mix. As technology advances, mobile marketing will continue to evolve and become more effective in reaching customers. Here are some of the trends marketers need to look out for in 2023:
Personalized Mobile Experience
Use of Chatbots for Customer Engagement
Growth of Mobile Commerce or M-Commerce
Voice Search Optimization
Rise of 5G and its Impact on Mobile Marketing
Location-Based Marketing and Geofencing
Increase in Mobile Video Consumption
Artificial Intelligence for Predictive Customer Behavior
Integration of Mobile Marketing and Social Media Platforms
The increased presence of brands on TikTok, Instagram, etc
Mobile streaming is becoming quite popular
Use of beacons to target customers based on location.
Increased use of mobile wallets such as Apple Pay & Google Pay.
Utilizing the latest technology in mobile marketing like interactive videos, immersive AR/VR experiences, or gamified campaigns.
Multiplatform advertising (across multiple devices and platforms) is becoming increasingly popular.
Increased focus on App Store Optimization (ASO) to boost app visibility and downloads.
Use of chatbots for automated customer service, etc
Conclusion!
Thus, in this age of technology, it can be seen that the internet has become irreplaceable, and because of that, the purchase and usage of smartphones have increased many folds in the market. As more and more people take to using the smartphone, Marketers need to communicate with consumers so they might feel comfortable and be more active in making purchase decisions. With the tips above, go ahead and build your mobile marketing strategy and give it a shot to establish yourself further.
FAQs
Q. What is a mobile-first strategy?
A. A mobile-first strategy refers to designing and implementing experiences for mobile before making adaptations for desktop or other devices. It's an approach centered on accessibility and optimal user experience on mobile devices.
Q. What is mobile-first indexing?
A. Mobile-first indexing means Google predominantly uses the mobile version of the content for indexing and ranking. It's a technique to ensure websites are primed for viewing and interaction on mobile devices.
Q. What is a mobile conversion rate?
A. Mobile conversion rate refers to the percentage of people who complete a desired action on your mobile website or app, such as making a purchase or signing up for a newsletter. It's a key metric in mobile marketing used to assess the effectiveness of your mobile user experience and engagement strategies.
Q. What technology is necessary for mobile marketing?
A. The essential technologies for mobile marketing include a mobile-friendly website or app, SMS marketing tools, mobile payment solutions, and analytics platforms. These technologies help deliver targeted content, track user engagement, and facilitate seamless transactions.
Q. What type of content works best for mobile marketing?
A. Content that resonates with the user and drives them to take action is key in mobile marketing. Short videos, GIFs, images, polls, infographics, and interactive content such as quizzes are all effective formats to use when crafting your message. They help capture people's attention and encourage them to engage with your brand. Also, ensuring that the content is optimized for mobile viewing and interaction will help you drive more conversions.
Liked this post? Check out the complete series on Marketing